BAYER has announced it has a new herbicide molecule in early development, the first new post-emergence mode of action (MOA) molecule for broadacre weed control in 30 years.
The molecule, which has demonstrated effective control of key resistant grasses, is still years away from commercialisation and becoming available to agriculture.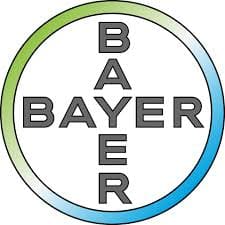 Discovering new herbicide MOAs has been a challenge for the industry, so Bayer's discovery marks a very significant breakthrough in herbicide development and weed resistance management.
The work is part of Bayer's long-term commitment to investing about 5 billion euros in additional methods to combat weeds over the next decade.
Discovery of this molecule is being complemented by a discovery-phase program to identify and develop a corresponding biotechnology trait to convey herbicide tolerance and initial approaches are under evaluation.
Among Bayer's stable of herbicides is the widely-known product, Roundup, which is a systemic, broad-spectrum glyphosate-based herbicide originally produced by Monsanto. Bayer acquired Monsanto in 2018.
Source: Bayer