THE FEDERAL Government has released a public discussion paper seeking ideas on a long-term sustainable biosecurity funding model.
The paper looks at all risk creators for the Australian biosecurity system, alongside possible funding arrangements and investments to support operations in the longer term.
Minister for Agriculture, Fisheries and Forestry, Murray Watt said this paper is timely given the heightened risk for several biosecurity threats, such as foot and mouth disease, lumpy skin disease and varroa mite.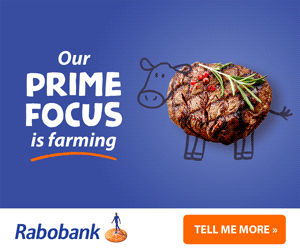 "Our biosecurity system is facing increasing pressure from disrupted global trade supply chains and travel," Mr Watt said.
"We know there is broad support for sustainable funding, and we want to discuss with the Australian public the best way to go about that.
"I encourage everyone to look at the discussion paper and give us their views and ideas on what a model could look like."
The white paper identified five main pathways through which a pest or disease can reach Australia: cargo, sea vessels and aircraft, international travellers, post and mail, and natural pathways.
Container levy importance
The Australian grains industry has long considered the movement of container cargo as a primary risk to the sector, as they have the capacity to convey pests like khapra beetle and also plant diseases.
Grain Producers Australia (GPA) has long been an advocate for a more equitable funding arrangement to pay for measures to protect the industry from overseas pest and disease incursions.
GPA chair Barry Large said in a statement that he welcomed the Federal Government's commitment to consult the sector on this issue.
"We clearly support Minister Watt's commitment to start a new process and properly consult with industry and other stakeholders on sustainable biosecurity funding," Mr Large said.
"GPA also welcomes statements that…this process will include meaningful conversations with stakeholders about the introduction of a biosecurity levy to ensure the new government doesn't repeat the previous government's mistakes."
Mr Large said the organisation believes a container levy should be included in any new funding arrangement.
"GPA has long advocated for the introduction of a container levy, given containers are a major vector for serious pests coming into Australia.
"We welcome fresh moves to explore a more equitable system, where importers are contributing their fair share towards the actual costs of biosecurity activities to better manage risks."
State farming organisation NSW Farmers has also welcomed the opportunity to have input on a biosecurity funding model.
"We have been arguing for some time that we need sustainable funding and a long-term view of biosecurity controls to keep our country pest and disease free," NSW Farmers Biosecurity chair Ian McColl said.
"This is a promising move from the Federal Government, and I would encourage everyone to take a look at the discussion paper and have their say."
Lessons from COVID
While praising the move, Mr McColl said he was concerned about the scope of the paper, which would not consider the biosecurity activities of other jurisdictions.
Mr McColl said the lessons of COVID-19, were that gaps in bureaucratic oversight led to gaps in control and response efforts.
"We cannot afford to have the states and the Commonwealth pointing fingers and passing the buck while a disease or pest spreads far and wide, which is precisely what we saw with COVID.
"It is absolutely critical that we have a biosecurity system that is focused on the outcome of keeping disease, pests and weeds out, regardless of who is responsible for compliance or funding.
"If we fail to get everyone on the same page, and leave gaps in the system, we run the risk of wasting time and effort in the event of an outbreak."
Mr McColl said to be fully effective a new funding system would need to be part of broader measures that are backed by all governments and industry bodies.
"This discussion paper is one part of the puzzle – the other part will be all governments working hand-in-hand with other stakeholders to ensure everyone knows exactly who needs to do what and when."
The Biosecurity Sustainable Funding discussion paper and an opportunity to provide feedback is available here until 21 November 2022.
Source: Australian Government, NSW Farmers, GPA