WINTER crop harvest in Victoria's south west has extended into the beginning of February with growers still waiting to take off the last of this season's crops as the mild, wet summer drags on.
Although acknowledged as part of Australia's high rainfall zone, growers in the region normally expect to have harvest finished by about January 10.
But this year there have been few opportunities to knock over the harvest in the normal time as below-average temperatures and persistent rainfall have been a hallmark of the summer, including more heavy falls over the past week.
Dagro private agronomist in south west Victoria, Craig Drum, said while many producers had finished harvesting the weekend before last prior to this last lot of rain, he estimated there was still about five to 10 per cent of the harvest to go.
"We have had the most drawn out harvest since 2010 – two days on, one week off; two days on, one week off," he said.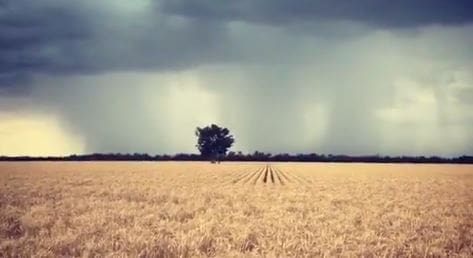 "The biggest issue is that it hasn't been warm enough to get the grain moisture down. We had no rain between Christmas and New Year, but it never got above 23 degrees. We just couldn't get the grain moisture down. People were harvesting a sample every day and wheat was at 16 per cent moisture.
"There is still crop to harvest south of Lake Bolac, including a couple of big corporates who were getting bogged 10 days ago."
Mr Drum said while yields had been maintained, the protracted harvest had had an impact on grain quality, particularly for anyone growing white wheat which had shot and sprung.
"Most of the wheat in this environment is red wheat which has lost tonnage, but it goes into the feed market. It yields 20 per cent better than white wheat," he said.
"We have been lucky. We have had outstanding yields. I've had clients who have averaged over sown acres just over nine tonnes/hectare of wheat. Most are around 6.7t/ha. A few guys have had around 4t/ha canola and a lot of guys between 3.4 to 4.0t/ha."
Grain Central: Get our free cropping news straight to your inbox – Click here