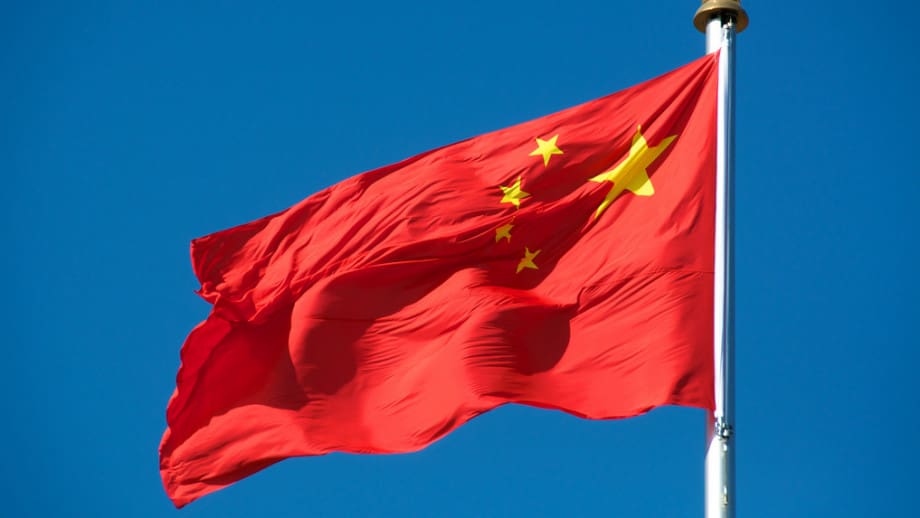 THE Australian Government has reached an agreement with China that creates a pathway towards resolving the dispute over Australian barley.
The announcement was made in Adelaide today.
Since 2020, China's 80.5 percent duties on Australian barley have effectively blocked exports to that market, worth about $916 million in 2018-19.
Following recent dialogue, China has agreed to undertake an expedited review of the duties over a three-month period, which may extend to a fourth if required.
This dialogue has taken place in parallel to Australia continuing to prosecute its national interests through the World Trade Organization.
Australia has agreed to temporarily suspend the WTO dispute for the agreed review period.
If the duties are not lifted at the end of the review period, Australia will resume the dispute in the WTO.
The WTO trade disputes system encourages bilateral resolution where possible.
If the agreement announced today proves successful in providing a pathway for lifting duties on barley, the Australian Governments expects a similar process to be followed to remove trade barriers for Australian wine.
"The Albanese Government's approach has been to cooperate with China where we can, disagree where we must and engage in our national interest," a joint media release issued by Foreign Affairs Minister Penny Wong and Agriculture Minister Murray Watt said.
"This pathway reflects that approach."
Thumbs up from grain bodies
National grower representative body Grain Producers Australia has welcomed the announcement and its potential to allow Australian barley exports to China to resume.
While other exports markets have purchased Australian barley over the past two years, and trade for other important Australian grains such as wheat have continued with China, GPA chair and Western Australian grower Barry Large said growers would welcome the return of the China market.
"We welcome this new process and look forward to a positive outcome," Mr Large said.
"Barley is an important rotation crop for Australian growers and any optimism on the future outlook is good.
"This process to reach a resolution would be significantly shorter than if the WTO process continued.
"We welcome the Labor Government's constructive dialogue and positive progress towards stabilising the relationship with China, and creating this process and opportunity to recommence the barley trade."
Grain Trade Australia represents the commercial arm of the Australian grain industry, and has also welcomed the announcement to review the anti-dumping and countervailing duties imposed in 2020 on Australian barley exports to China.
GTA chief executive officer Pat O'Shannassy said it was an important step forward in seeking resolution of this issue and congratulated both the Australian and Chinese Governments for their work to reach this agreement.
"China was historically a very important export market for barley from Australia over many decades, with very strong customer relationships and considerable cooperation between industry partners in plant breeding and technical support to meet China's needs," Mr O'Shannassy said.
"Our barley exports to China peaked at 6.3Mt in 2016-17 before falling to negligible levels once the duties were imposed in 2020, so we very much hope this process over the next few months will enable our trade relationships to see exports resume.
"GTA looks forward to participating in the review process if and when appropriate."
Independently funded grower representative organisation GrainGrowers has also welcomed the news.
GrainGrowers chair Rhys Turton said before the introduction of the tariffs, China accounted for roughly 60-70pc of Australia's barley exports, and a resolution was in the best interests of both countries.
"This is a step in the right direction for trade between our two countries and highlights the value of the WTO process to encourage mechanisms for bilateral dispute resolution," Mr Turton said.
"It is heartening to see a resolution of constructive dialogue between the two governments, and we are hopeful that this process will result in a positive outcome for Australian growers."
"We thank Minister Wong and Minister Farrell for their efforts in securing the review and, as growers, are hoping that our strong relationship with China can be resumed quickly."
Grains Australia manages classification of barley and wheat varieties, and its CEO Richard Simonaitis has also welcomes the creation of a pathway for a resumption of Australian barley exports to China.
"Grains Australia applauds the efforts of industry organisations and government stakeholders to progress access to this premium-paying market for Australian barley growers," Mr Simonaitis said.
"This development is a win for consumers and customers in China, as well as for our Australian growers.
"The Australian grains industry has invested in maintaining relationships with customers in the China market, and we look forward to barley trade recommencing over the coming months."
Source: Federal Government; Grain Producers Australia; Grain Trade Australia; GrainGrowers; Grains Australia.

EDITOR'S NOTE: While Australian Bureau of Statistics export data indicated 66,000t of barley was shipped to China in February, trade sources have advised Grain Central the two cargoes were incorrectly coded and were more likely wheat.