CONSULTANTS, researchers and growers are taking the opportunity to hear the latest research results and connect with their peers at the Grains Research and Development Corporation (GRDC) Grains Research Update at Goondiwindi in southern Queensland.
Opening the conference this morning, GRDC Northern Panel chair, John Minogue, said recent rains in the region had created optimism and opportunities for the coming year.
"Let's hope that those people who haven't had rain do get it, and those who have had rain can convert it to grain as efficiently as possible," he said.
Some of the key presentations at the update focus on climate research into the impact on future farming of rising temperatures and reduced rainfall.
Goondiwindi GRDC Grains Research Update Gallery: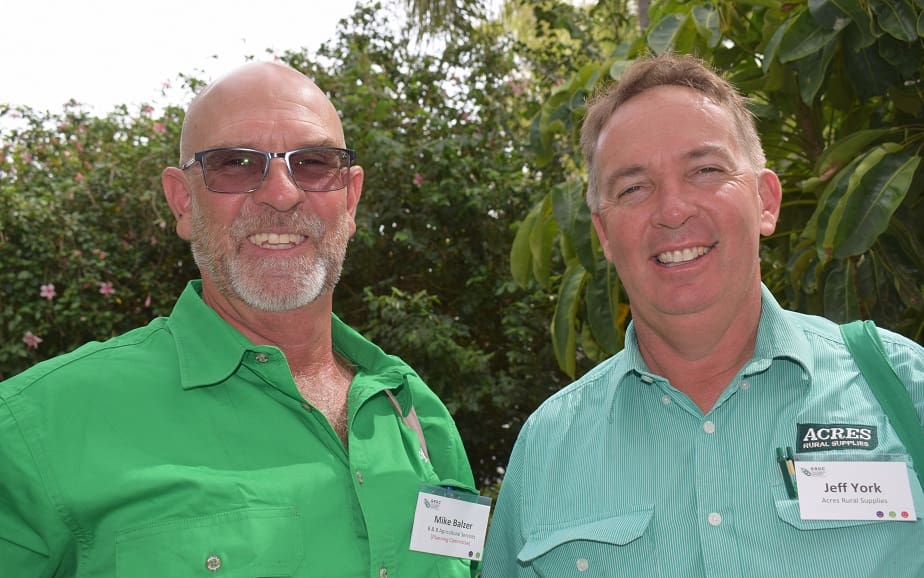 B&B Agricultural Services' Mike Balzer, Pittsworth, and Acres Rural Supplies consultant, Jeff York, Rolleston.
Grain Central: Get our free daily cropping news straight to your inbox – Click here