PGG Wrightson Limited (PGW) has entered into an agreement to sell the PGG Wrightson Seeds (PGW Seeds) business for NZ$421 million to global seeds group, DLF Seeds A/S (DLF Seeds), subject to obtaining a favourable binding ruling from Inland Revenue.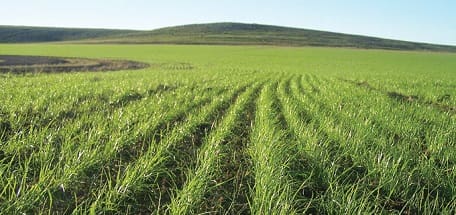 The transaction is subject to standard completion adjustments and is a sale of all the shares in PGW Seeds.
In addition, DLF Seeds will assume or repay PGW Seeds' net debt outstanding as at 30 June 2018 of approximately NZ$18 million.
PGW deputy chairman, Trevor Burt, said the agreement arose from the strategic review conducted by PGW in recent months.
"The agreement represents a transaction that would deliver significant value to PGW while also enabling the PGW Seeds business to benefit immensely from being part of an impressive global seeds operation," he said.
"PGW received expressions of interest from a number of parties internationally wanting to pursue a transaction involving the Seed and Grain business.
"The DLF Seeds offer was particularly compelling in terms of the value it would deliver to PGW shareholders."
The agreement provides for an ongoing close working relationship between PGW and PGW Seeds.
PGW chief executive Ian Glasson said: "That is an extremely important relationship for both businesses and we have confidence that it will continue to be so for the mutual benefit of all parties.
"PGW Seeds has established an impressive reputation in the seeds markets in which it operates. We look forward to completing this transaction and seeing the benefits that can be delivered from the combined DLF Seeds and PGW Seeds' intellectual property and operations.
"We are very pleased about both this partnership and the great strategic potential in the continuing alliance with PGW's rural services offering in New Zealand."
DLF Seeds chief executive Truels Damsgaard said: "This is an important transaction for DLF Seeds, which has long viewed PGW Seeds as a strategic and complementary business to DLF Seeds' current operations.
"We see PGW Seeds as the leading temperate forage seed player in the Southern Hemisphere, with DLF Seeds occupying a similar position in the Northern Hemisphere. The transaction presents a real opportunity for value creation as a combined business with a strong global offering for our customers."
Summary of Key Terms:
DLF Seeds will purchase 100 percent of the shares of PGG Wrightson Seeds Holdings Limited and thereby acquire substantially all the assets and operations of the PGW Seed and Grain business in New Zealand, Australia, South America and internationally.
The agreement is conditional upon:
– PGW shareholder approval of a major transaction at a shareholders meeting.
– New Zealand Overseas Investment Act approval.
– New Zealand Commerce Commission clearance, Australian Competition and Consumer Commission approval and receipt of applicable regulatory approvals in South America.
– Change of control consents from certain PGW Seeds' joint venture partners.
– PGW banking syndicate consent.
PGW and PGW Seeds will enter into a long-term distribution agreement for seed and grain.
PGW will grant a brand licence to PGW Seeds for the continued use of the PGG Wrightson Seeds brand.
PGW will continue to provide a range of corporate functions and back office services to PGW Seeds for a transitional period of between 12 and 18 months.
Mr Burt said: "The offer from DLF Seeds is very attractive and entry into the conditional agreement received the unanimous support of the PGW Board. This would be a major transaction for PGW and, accordingly, a full explanation and particulars of the agreement will be provided to shareholders for consideration ahead of a meeting convened to discuss and vote on it."
Mr Glasson said: "This transaction follows the continuing trend of consolidation in the international seeds industry and there are clear benefits that arise for both PGW and PGW Seeds.
"Ownership of PGW Seeds by DLF Seeds will expand the opportunities for commercialisation of the intellectual property the business has developed and will continue to develop.
"DLF Seed's global presence will open up new markets and geographies, increasing royalties coming into New Zealand, and also demonstrate the benefits of the research and development focus of PGW Seeds' business."
Domestically in New Zealand, PGW and PGW Seeds will continue to work closely together under common branding as the market leader in relation to our respective Rural Services and Seed and Grain offerings.
Source: PGG
Grain Central: Get our free daily cropping news straight to your inbox – Click here