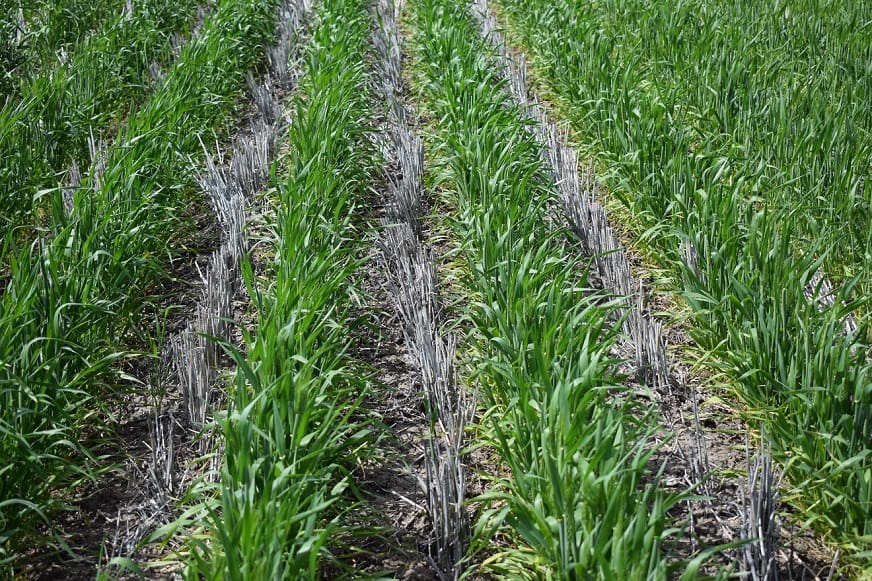 AUSTRALIAN agriculture has thrived under much calmer conditions in the first half of 2021 compared to the unexpected disruptions that characterised 2020.
The agriculture sector is forecast to perform strongly in the second half of 2021, further demonstrating its resilience in the face of trade impacts and COVID-19, according to Rural Bank's Australian agriculture mid-year outlook 2021.
Rural Bank Western Victoria regional manager agribusiness, Greg Kuchel, said there was an optimistic outlook for the cropping sector.
"Despite a delayed start in southern states and concerns around mice, a mostly positive weather outlook for winter months has many optimistic for the upcoming season," he said.
"Growers are mostly holding off on forward sales to gain production certainty, but strong prices have seen some locking in forward canola contracts. It's still early days in terms of crop development, but the outlook for export demand and prices has most quietly confident in the upcoming winter crop."
Mr Kuchel said total winter crop production was expected to be down 12 per cent year-on-year but remain 13 per cent above average.
Wheat production is forecast to decrease 12 per cent year-on-year but remain 22 per cent above average, while barley is forecast to decrease 19 per cent year-on-year, and production is expected to be around five per cent below average.
Mr Kuchel said mouse activity had been a concern in eastern states but was subsiding with the colder winter weather, however there were concerns the population might increase as the weather warmed up in spring.
The bank predicts export demand for cereals will subside in the next few months. Improved European production and rising freight costs will see African and the Middle East source cheaper grain from Europe/Black Sea regions.
Wheat prices are expected to soften 5 to 10 ten per cent, and barley 15 to 20 per cent as northern hemisphere crops become available and ease global demand.
Canola production is expected to be near record levels with increased planting due to high prices over the past six months. Prices are forecast to ease 5 to 10 per cent but remain above average as low supply will support global demand and prices.
Year-on-year production is forecast to decrease by up to 15 per cent for chickpeas, 28 per cent for lupins, 32 per cent for field peas and 14 per cent for lentils. Declining production is in part due to reduced yields compared to last season, but also reduced area planted as growers favour canola over pulses.
Rise in domestic demand
The report, which analyses the performance of six industries – cattle, cropping, dairy, horticulture, sheep and wool, and the broader economy – expects that as the Australian economy recovers, demand for domestic commodities will continue to rebound.
Lamb and mutton, horticulture, dairy and wool are all expected to strengthen in the second half of 2021, whilst cattle and cropping prices are anticipated to remain steady.
Seasonal conditions, COVID-19 and trade conditions, all of which shaped the success of agricultural markets in 2020, have continued to actively influence the sector's performance in 2021.
These themes will continue to be the major influencing factors in agriculture for the remainder of the year.
Rural Bank's chief operating officer, Will Rayner, said even when taking these factors into account, there was cause for optimism on the outlook for Australian commodities.
"Although South Australia and western Victoria experienced a dry start to 2021, the probability of a wet winter is looking positive for the production of most commodities and will assist continuing efforts to rebuild livestock numbers.
"Market sentiment has improved on early signs of recovery from the impacts of COVID-19 as outbreaks in key export markets slowly come under control and vaccine distribution rolls out.
"Economies globally will continue to emerge from lockdowns of varying degrees and consumer confidence should rebound, strengthening demand for wool and dairy – commodities that experienced a decline in 2020. Demand is also strengthening for the horticulture and red meat sectors and we are anticipating Australia will produce a winter crop 13 per cent above average, with generally optimistic forecasts for rainfall."
According to the report, Rural Bank believes the economic recovery will be tempered by lingering impacts from the pandemic that weigh on commodities and restrictions on international travel that is driving labour shortages, reducing air freight capacity, and slowing the recovery in regions heavily dependent on international tourism.
In addition, the possibility of further restrictions on trade access to China will continue to provide some uncertainty. The anticipated benefits of the Australia-United Kingdom Free Trade Agreement will also not be realised until well after 2021.
"Restrictions on access to the Chinese market continue to weigh on the performance of some commodities, particularly horticulture and beef. Despite this, Australian farmers continue to demonstrate their resilience as they diversify into alternative markets," Mr Rayner said.
Source: Rural Bank