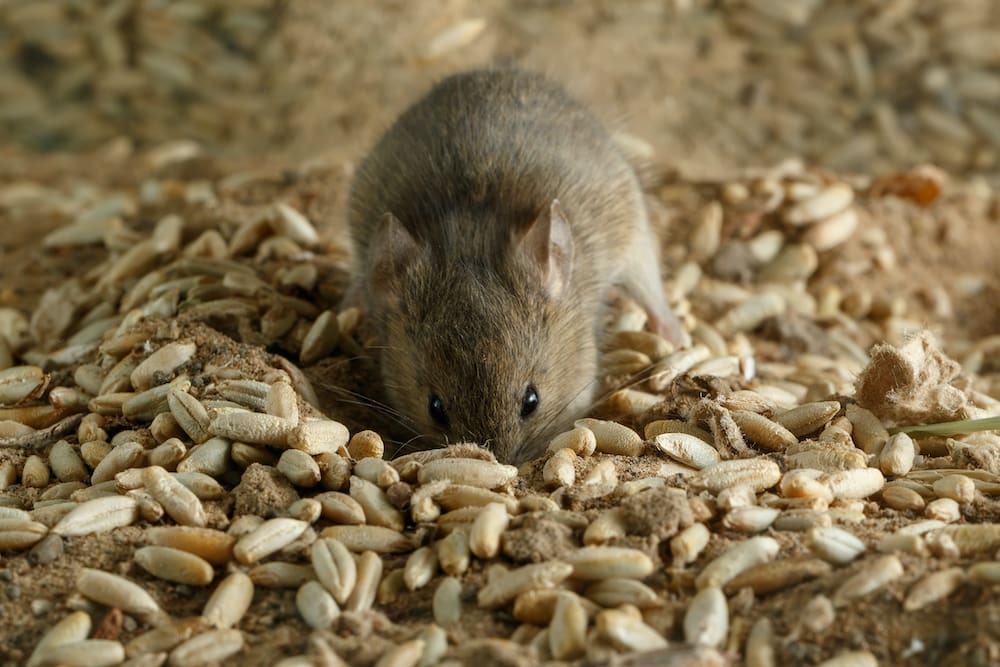 THE New South Wales government has secured the local supply of 5000 litres of the powerful poison, bromadialone, to help in the fight against the devastating mouse plague that is rampaging throughout the state's cropping regions.
Currently illegal to be rolled out at the proposed scale, the anti-coagulant is yet to be approved for use by the Australian Pesticides and Veterinary Medicines Authority. If it is, it will be provided free to farmers.
While the strong chemical will be a big help in hard-hit locations, a cold, wet winter remains the best hope of ending the outbreak that is now widespread throughout Australia's cropping regions.
Last year's bumper harvest set the scene for this season's mouse outbreak with plentiful supplies of feed for the rodents through paddock grain loss, stored grain and fodder stacks.
CSIRO research officer and mice control expert Steve Henry said mice remained a threat across most of Australia's cropping zones.
"They are from southern Queensland right the way down through the eastern part of NSW. We are now getting reports of really high numbers from southern NSW," he said.
"They are in areas of northern Victoria from Echuca through to Kerang and Swan Hill.
"We are getting reports of patchy high numbers in areas of South Australia from parts of the Yorke Peninsula and on the west coast of the Eyre Peninsula.
"There are also reports out of parts of Western Australia around Ravensthorpe and Geraldton."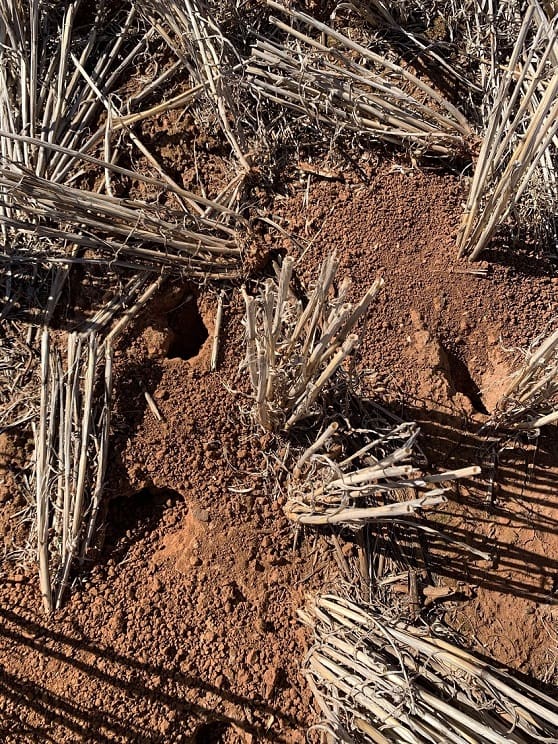 Mr Henry said while the magnitude of the current outbreak was comparable to the plagues in 1995 and 2010, mouse numbers fluctuated from region to region.
"The numbers are ebbing and flowing. It is a moving feast. They are building in some areas and declining in others," he said.
"In the area of northern NSW that got good rainfall just prior to Easter, numbers have plateaued. But now they are rebuilding and the numbers are increasing again."
Mr Henry said he expected numbers to plateau through winter as breeding rates slowed.
"Really cold nights might kill baby mice, so we expect numbers to plateau," he said.
"But farmers need to monitor the numbers through winter. As soon as they start to see any damage to the crop, bait early.
"If you see damage in the crop at the start of spring that is a sign that there are quite a few mice, so you want to take the breeding potential out of that population by knocking it down."
Mice start breeding at six-weeks of age and give birth up to 21 days after that, usually six to 10 pups in a litter.
Mr Henry said mice were in such numbers in the current outbreak they were causing wholesale damage to grain and fodder stocks in many regions.
"In northern NSW there has been total decimation of some summer crops and issues with contamination of grain delivered to silos and receiving stations," he said.
"In terms of fodder storage, around places like Coonamble and Gilgandra we have seen total decimation of fodder storage and significant contamination.
"With hay storages, the mice turn it into chaff and it cascades down the side of the bales and you end up with piles of chaff around the outside of the haystack.
"Mice are also targeting winter crops, particularly canola that went in early."
Grain Central: Get our free cropping news straight to your inbox – Click here