THE NSW Government has announced it will spearhead a campaign to establish a nation-wide income protection scheme for farmers.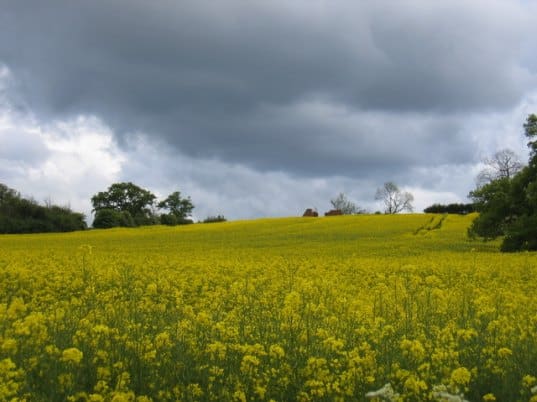 Deputy Premier and Minister for Regional NSW John Barilaro said the NSW Government was allocating $2 million to kick-start the process and was calling on the Commonwealth and other states to come to the table and back the national insurance scheme.
"Our primary producers are facing one of the worst droughts in living memory and the NSW Government wants to make sure our farmers have the ability to endure the harsh conditions that Mother Nature can often throw their way," Mr Barilaro said.
"That's why we're putting cash on the table to go to work with the National Farmers Federation and identify potential models that could be used to protect farmers against income loss in future droughts or even natural disasters.
"We're starting with a blank canvas here in terms of what a potential scheme could look like and that's why it's important all parties come together and work collaboratively to design a scheme that genuinely benefits farmers."
The NSW Government will partner with the National Farmers Federation to investigate potential risk mitigation models that could be used to protect farm incomes during times of drought or other hardship, such as natural disasters.
The project will involve looking at other comparable models in overseas jurisdictions as well as the best way to deliver the product across Australia.
GrainGrowers chief executive officer, David McKeon, welcomed the move to explore options around a national insurance program for farmers.
"There is currently a lack of risk management options commercially available in Australia. Multi-Peril Crop Insurance and weather derivative products can help protect Australian farmers against weather events, crop yield and revenue losses. Income protection products are an important tool for Australian grain farmers as they prepare and manage challenging conditions," he said.
Mr McKeon said GrainGrowers' 2019 Multi-Peril Crop Insurance report released earlier this year found the Australian crop and farm income insurance market in disarray.
"GrainGrowers have been strongly advocating for Federal Government support for the establishment of a commercially viable income protection market for Australian farmers through the introduction of a temporary 150 per cent tax incentive on Multi-Peril Crop Insurance and weather derivative premiums," he said.
"Grain farmers incur significant costs upfront when planting a crop and are unable to recoup these if the crops fail. MPCI and weather derivatives allow a farmer to 'farm with certainty' and stay self-reliant. We look forward to working with Government, National Farmers' Federation and NSW Farmers to ensure the right tools exist for growers."
NSW Farmers' grains committee chair, Matthew Madden, welcomed the commitment by the NSW Government to spearhead an investigation into a national risk insurance scheme for Australian farmers.
He said the funding came on the back of NSW Farmers' long-standing support for a national risk insurance market and the hosting of a recent industry roundtable on farm risk insurance.
Sources: NSW Government, GrainGrowers, NSW Farmers