THE promising start to the Western Australian winter cropping season just keeps rolling on with widespread rains over the weekend and Monday adding further potential to what is already shaping as a record seeding.
The Grain Industry of WA (GIWA) last month forecast the state would sow 8.6 million hectares (Mha) of winter crop, up slightly from last year's record area of around 8.5Mha. All eyes will be on GIWA's next crop report which is due out next week.
Bolstering the state's figures is a record canola planting, estimated in GIWA's report last month to be nudging 1.5Mha.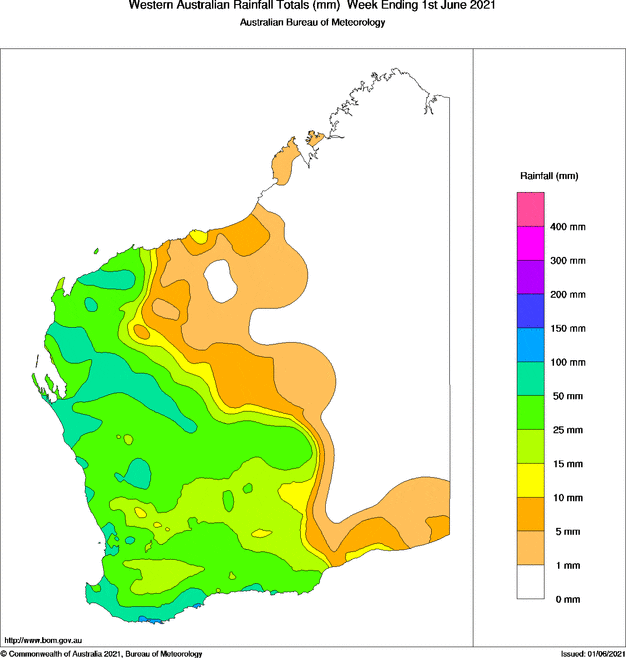 Handy top up
GrainGrowers Western Region (WA) regional co-ordinator Alan Meldrum said while the rain of the past few days wasn't as widespread as forecast with lighter falls in the south east and eastern areas, conditions throughout the cropping belt were "damp enough".
"When you have a young crop in the ground you don't need a bucketload of water. It is enough to keep things going along very nicely," he said.
"The rainfall was west-coast-centric from Mullewa east of Geraldton down to the south coast where they got ridiculous amounts of rain. Albany had 100mm of rain over the weekend. So, there are some waterlogging issues on the south coast in places. But generally everything is in excellent condition. For most people the rain was a good top up."
Mr Meldrum said WA's main seeding was almost completed with most growers wrapping up the last of their paddocks this week.
"It has been the first seeding in many years when there hasn't been constant dust and dry conditions. It has been ideal," he said.
"Everyone has been busy. They have had to stop seeding to put nitrogen on canola and do post-emergent spraying.
"Growers are looking forward to good weed control with effective herbicide applications."
Canola record
Mr Meldrum said with the massive canola planting, there was potential for both a record acreage as well as record production this year.
"1.4 million sheep disappeared last year, so a lot of that is going into crop which means the area will be as big as it's ever been, if not more. There is excellent potential," he said.
Grain Central: Get our free cropping news straight to your inbox – Click here