WHILE Australian plague locust levels have remained low over summer, recent heavy rainfall across western Queensland and in parts of New South Wales and South Australia will produce suitable habitat conditions for locust breeding, according to the Australian Plague Locust Commission (APLC).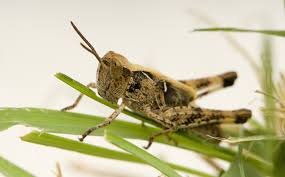 The APLC says sporadic breeding is likely after heavy rainfall and nymphs, mostly at low densities, will develop in some areas from mid-February.
Fledging of nymphs during March and April could result in a moderate increase in adult population from the current very low levels.
In NSW, low density breeding is possible in localised areas, which could produce low density nymphs in parts of the North West plains during February.
Likewise for the north west region of SA, localised, low density breeding is possible during February, but is unlikely to result in a significant increase in overall population level.
The APLC reports there was moderate to heavy rainfall in north central Victoria in mid-January and in north west Victoria at the start of February where some low level breeding is possible during February, but the overall population level is expected to remain low during autumn.
The February–April outlook is for generally low population densities to continue in most regions of inland eastern Australia. Prolonged drought and associated poor habitat conditions have limited opportunities for successful locust breeding.
Spur-throated locust
The summer breeding population level of spur-throated locusts remains very low with surveys during spring and early summer identifying only occasional isolated density adults in the central west, south west and Central Highlands regions of Queensland. No nymphs have been detected.
No adult spur-throated locusts were recorded in NSW, Victoria or SA. The current adult population is one of the lowest on record in the regions covered by APLC surveys.
Heavy rainfall in Queensland during the second half of January is likely to initiate some egg maturation and laying. Although this species can lay multiple egg pods, the late arrival of the wet season in Queensland will limit reproductive capacity to the February–April period and nymphs may only develop during March–May.
However, the very low background breeding population is likely to produce only low density nymphs and there would be significant mortality without continued significant rainfall.
There is a very low risk of a widespread infestation developing during autumn 2020.
Source: APLC
Report locust activity to the APLC, toll-free 1800 635 962. Reports can also be emailed to APLC at [email protected] or made through the website at http://www.agriculture.gov.au/aplc
Grain Central: Get our free daily cropping news straight to your inbox – Click here