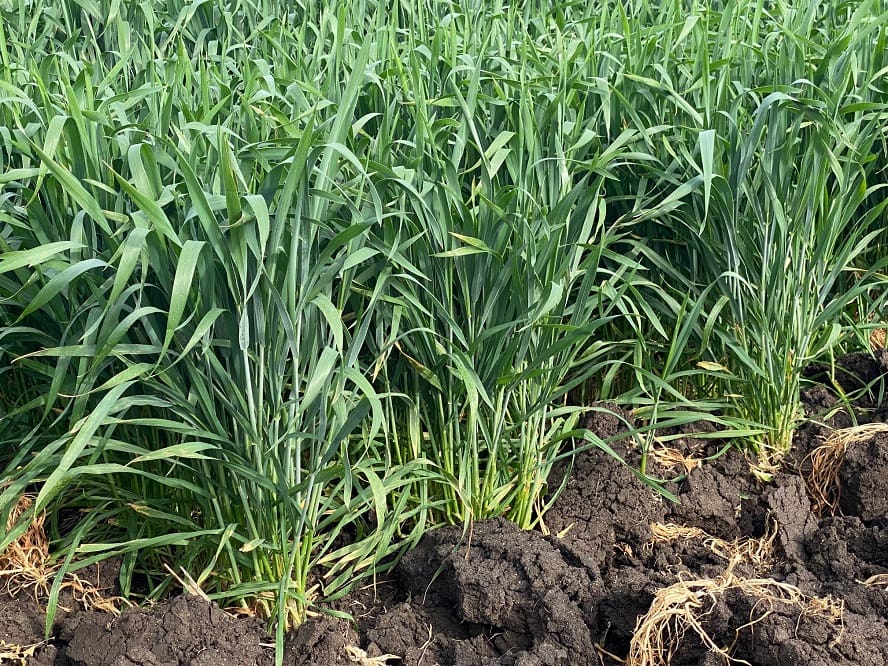 AUSTRALIAN winter crops are set for another bumper year with favourable conditions and a record amount of land sown to winter crops, according to ABARES' Australian Crop Report released today.
ABARES executive director Jared Greenville said the forecast was for another harvest well above the historical average.
"This year is looking set to be another strong year for growers, with the national winter crop harvest projected to be 54.8 million tonnes (Mt)," Dr Greenville said.
"This is about 32 per cent above the 10-year average to 2020-21, although it is a slight fall of about 2 per cent on last year's harvest.
"Given the winter crop in 2020-21 was the second largest on record, this is still a substantial result.
"The area sown to winter crops this year is a record and stands at 23.2 million hectares."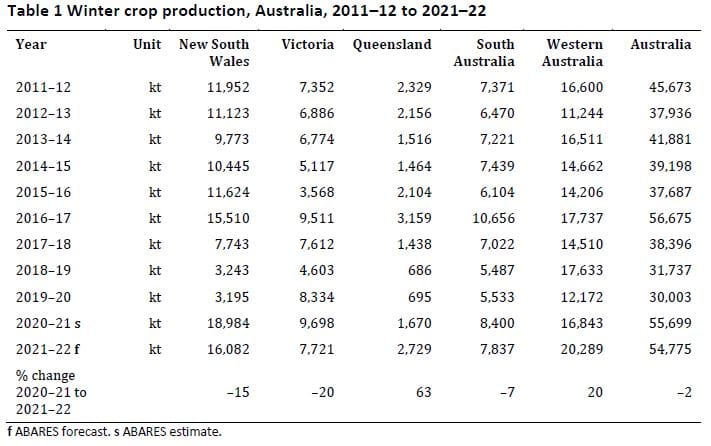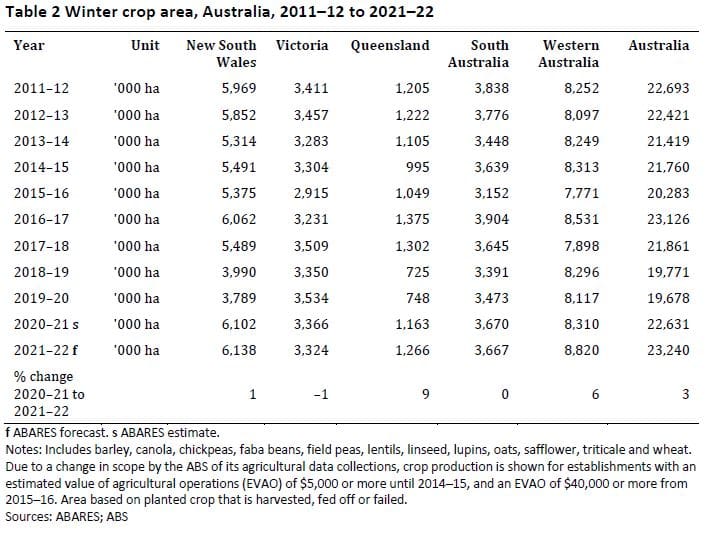 Stellar year for canola
Dr Greenville said it was a particularly good year for canola, with the national crop forecast to be a record-breaking 5Mt, an increase of 11pc.
"We've had excellent growing conditions throughout June and July this year, with average or above average rainfall in most cropping regions," he said.
"Rainfall was lower in August but there were ample reserves of soil moisture to sustain crops.
"Looking at the three-month forecast, spring rainfall is set to be above average in the eastern states and South Australia – just what is needed to finish the winter crop off."
Mice threat
Dr Greenville said another good year, however, provided the opportunity for the high mouse numbers of last year to return.
There were already reports of a high prevalence of mice in some cropping regions.
"At the moment, mouse numbers are highest in southern Queensland and northern and central New South Wales. There are also high populations in central Queensland and around Geraldton in Western Australia," he said.
"While local losses can be expected, mouse numbers are unlikely to significantly lower national production. Mice are also likely to increase production costs and may affect grain stored on-site in affected regions."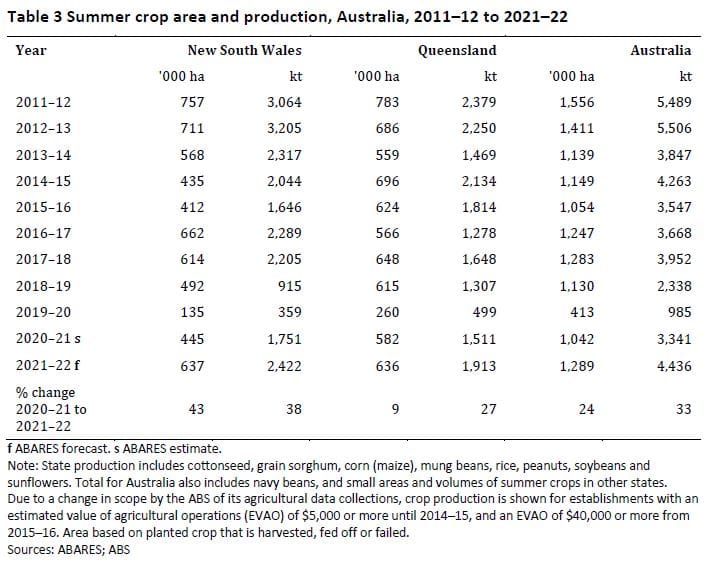 Source: ABARES
The Australian Crop Report can be read at www.agriculture.gov.au/abares/research-topics/agricultural-outlook/australian-crop-report