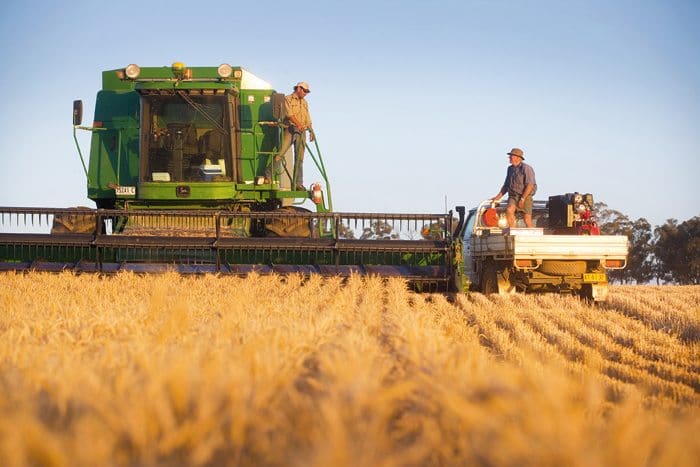 GREY nomads, university students, rural residents and those seeking an adventure are being offered the opportunity to harvest wheat, barley and canola across 30 locations in regional New South Wales, Victoria, South Australia and Queensland for 12 weeks between October and December.
Typically, these roles are filled by foreigners who travel half-way around the world for a life-defining experience on Australian farms.
But with the international borders shut, Australians yearning for a new experience are being encouraged by one of the nation's largest employers, Programmed, to join the harvest.
"Adventurous Aussies who may normally look to travel overseas for unique experiences should consider an Aussie outback adventure in its place this spring, while our international borders remain closed," Programmed executive general manager for programmed skilled workforce, David Hele, said.
"Despite COVID shutting down many of our cities, our farmers are heading towards a record crop in coming months."
Pay rates range from $27 to $35 per hour for an average 30-60 hour working week, depending upon the job.
Australian citizens can claim up to $6000 from the Australian Government for accommodation, travel, food, clothing and protective equipment while foreigners can claim up to $2000.
"Almost 40,000 grey nomads are on the road at any one time, looking to build outback and rural experiences. While many are retired, a large proportion are seeking work opportunities as they make their way around the country. Why not spend the October-December period having a wonderful adventure, and getting paid for it at the same time?" Mr Hele said.
"The same goes for university students or those already living in regional areas, and looking to pick up some reliable employment this spring.
"Aussies can apply online right now for a range of different roles in towns like Burren Junction, Bogan Gate, West Wyalong or Narromine in NSW or you can try your luck in Goondiwindi or the Darling Downs in Queensland. On the job training is provided. Grab a mate, grab your partner, and join the harvest.
"In the past, our farmers have relied heavily on 150,000 backpackers who fill 80 per cent of the seasonal workforce required on farms. However, since the pandemic hit Australian shores, there are currently 75 per cent fewer backpackers in Australia, leaving a gaping hole this harvest season."
Indoor and outdoor jobs are available, from grain sampling to grain handling, weighbridge operating, customer service, and assisting as a plant operator.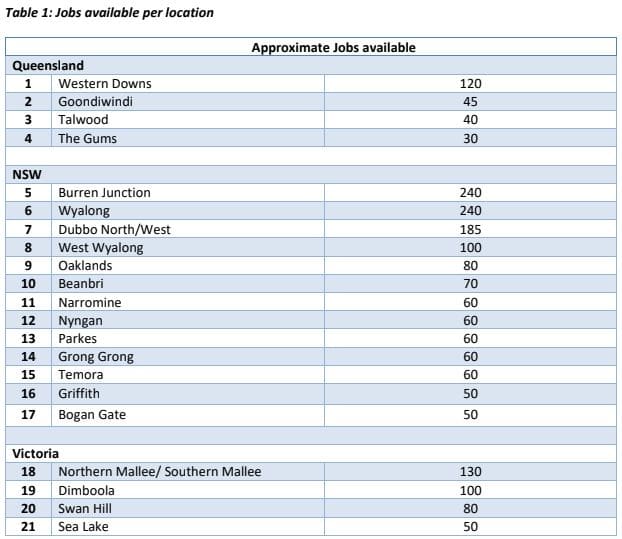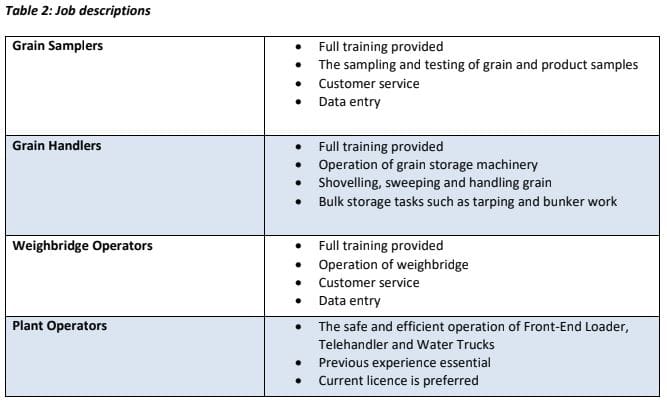 Source: Programmed