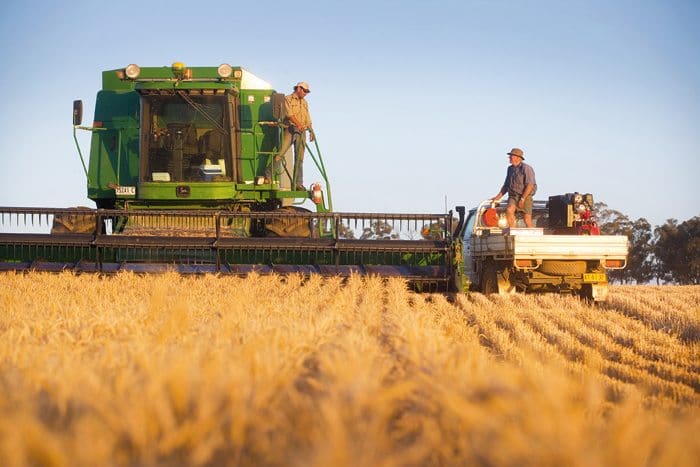 THE Federal Government has today announced the establishment of the Australian Agriculture visa as a means of addressing workforce shortages in the agriculture and primary industry sectors.
It follows recent changes to the Working Holiday Maker program developed as part of the UK-Australia Free Trade Agreement.
The Australian Agriculture visa will be available to workers across the agriculture (including meat processing), fisheries and forestry sectors.
In a joint statement, Federal ministers said regulations to enable the creation of the Australian Agriculture visa would be in place by the end of September 2021. Operation of the visa would depend on negotiations with partner countries.
The program will be operated by the Department of Foreign Affairs and Trade, building on the strong outcomes from Pacific labour mobility programs.
The departments of Foreign Affairs and Trade, Home Affairs and Agriculture, Water and the Environment will design the visa to ensure a high degree of integrity and safeguards for workers.
"We will work closely with partner governments also, including our Pacific family, to ensure their interests are protected.
"The Government's primary and growing method for meeting agricultural workforce shortages are the existing Seasonal Worker Programme (SWP) and Pacific Labour Scheme (PLS), and the new visa program will build on these.
"Between now and March 2022, the number of Pacific and Timorese workers in Australia will double to over 24,000. These workers are highly valued by Australian industry and are critical to Australia's horticultural and meat processing sectors, including during the COVID-19 pandemic."
The Australian Agriculture visa will be open to applicants from a range of countries negotiated through bilateral agreements.
Full conditions will be developed and implemented over the next three years as the visa is operationalised.
"During this implementation period we will work to achieve a demand driven approach and consider permanent residency pathways and regional settlement.
"Quarantine places remain the biggest constraint to bringing in overseas workers where there are no Australians to fill workforce shortages.
"The Government is working closely with States and Territories to ensure we can meet future workforce needs across all sectors."
Must deliver outcomes: GPA
Grain Producers Australia (GPA) chair, Andrew Weidemann, said he welcomed statements about the visa's future operations, especially its ability to give farmers greater certainty with access to skilled workers from ASEAN countries and others such as the UK.
But he said whether it can make a genuine difference to the productivity, profitability and sustainability of Australia's grain producers and the communities they support, remained to be seen.
"A critical issue facing Australian grain producers today is the supply of workers with the skill and experience needed to operate heavy machinery and meet surge capacity during peak periods such as harvest and seeding," he said.
"Traditionally these workers have come from Northern Hemisphere countries such as Canada and Europe but the second year of COVID-19 travel restrictions has severely limited this option.
"We are yet to see any evidence that this new Agricultural Visa will support grain producers, especially in Western Australia, who are facing serious labour shortages ahead of this year's harvest.
"However, we are encouraged by positive statements from Federal Agriculture Minister David Littleproud that the Agricultural Visa is being designed to provide future access to skilled, semi-skilled and unskilled workers, out of South East Asian countries.
"If this is the biggest structural reform to Australian agricultural labour in our nation's history, to grow agriculture and regional Australia, as boldly claimed by the Federal Government, it must deliver outcomes which serve the long-term needs of Australia's grain farming businesses."
Mr Weidemann said he noted statements made with today's visa announcement that:
The Federal Government will immediately commence industry consultations to understand needs across the agricultural sector.
That the regulations to enable the creation of the Agricultural Visa will be in place by the end of September 2021.
The visa's operation will depend on negotiations with partner countries and these bilateral negotiations will start "straightaway".
And full conditions will be developed and implemented over the next three years, as the "demand-driven" visa is operationalised.
Mr Weidemann said GPA would also continue promoting short-term actions to help bolster the supply of local workers, such as connecting stood-down airline workers with farmers in need, or incentivising retirees and students, to help deliver this year's harvest.
He also urged State and Federal Governments to work continue working cooperatively to ensure the movement and flow of farm workers between various jurisdictions, to where they're needed most; especially cohesion with managing specific quarantine arrangements.
"With a forecast return of about $15 billion for grains, pulses and oilseeds this harvest, it's critical we have the workers needed to optimise the value of this crop, to help support ongoing social and economic recovery from drought in many farming communities," he said.
Tight timing
GrainGrowers has welcomed the Federal Government's announcement to deliver a dedicated agriculture specific visa, although with headers expected to start rolling at the end of September, timing will be tight.
While the Ag Visa will widen the recruitment opportunities for an uncapped number of low to highly skilled workers from ASEAN countries, northern hemisphere countries are critical for the grains industry.
"In GrainGrowers' recent policy survey, growers across Australia told us that labour and skills shortages are one of their biggest challenges and an issue for their enterprise," GrainGrowers chair Brett Hosking said.
"For growers, an Ag Visa needs to be accessible to those who are qualified and have experience in grains related jobs. The visa announced today is great news and we thank Minister Littleproud for his commitment to agriculture and hope to see it broaden to other eligible countries where our grains workforce traditionally come from, like those in the Northern Hemisphere."
Agriculture has a goal of reaching $100 billion per annum by 2030 but to do so, it needs the workforce to support it.
"With a bumper harvest expected for many, we need to ensure there is an international solution especially with the current state border restrictions exacerbating labour problems for farmers," Mr Hosking said.
"State and Federal Government need to put aside their differences, work together collaboratively and offer consistent messages to ensure that agriculture's essential workers can do their jobs.
"Australian growers employ both domestically and internationally and need the variety of skills and experience that these labour pools have to offer. With growers optimistic about the season ahead there is a unique opportunity for those from at home as well as overseas to get involved in Australian ag's best industry".
Sources: Federal Government, GPA, GrainGrowers