Latest listings on Jobs Central
Pen Rider + Feedmill/Machinery Operator – Smithfield Cattle Co.
Field Biologists, Syngenta – WA/NSW/TAS – via Rimfire
Machinery/Cropping Overseer – Rural Funds Management
Head of Commercial, AuctionsPlus – via Rimfire
Livestock Manager – Ardenside Angus
Leading Hand (1) + Livestock Officers (2), Darwin – NTXLS
Accounts Payable + Payroll Officer (2 positions) – Teys, Biloela
Assistant Station Manager/Head Stockperson, WA – via TransRemote
Station Hands, Durham Downs – Hancock Agriculture
Feedlot Operations manager, Opal Creek – Australian Country Choice
Feedmill Operator, Charlton – Teys
Click here to access these and other exciting jobs currently listed on Jobs Central.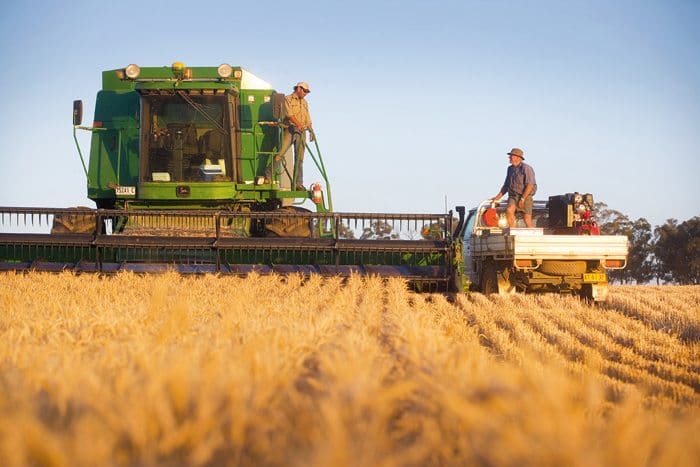 MANY sectors of agriculture have operated for several decades under a market where demand for a wide range of skills has exceeded supply.
Such a skill shortage can be attributed to a range of reasons:
A decline in agricultural graduates (until recent years) as a result of a downturn in the sector due to low commodity prices in the 1990s followed by prolonged droughts in the early 'noughtys'.
Rapid and continued growth in some sectors has led to increased demand for specific skills (e.g. agronomists).
More recently the increase in technological inputs into agriculture has led to a demand for skills not previously required in the sector. Precision agriculture, electronics, mechatronics, sensor technology, data analytics, robotics, IoT and the like have created new jobs requiring a collection of skills not previously required, and this trend is set to continue.
In the area of unskilled labour, demand in the sector has also exceeded supply. Australian workers are not always attracted to many jobs available in rural and regional Australia due to the nature of the work, and/or what they perceive as undesirable location of these roles.
Government initiatives such as the Seasonal Workers Program and the Pacific Labourer Scheme have been introduced to kerb such shortages and have in large part been successful.
What implications can we expect due to the rise in national unemployment attributed to coronavirus?
Some pundits predict that as a result of the pandemic, unemployment across the community could rise well into double digit figures. This may result in more candidates applying for jobs in the agrifood sector but it will be doubtful whether many of them will have the appropriate or transferable skills to satisfy demand, particularly in jobs that require certain skills set.
It is also unlikely that many of the displaced unskilled workers will view, in a favourable light the unskilled jobs available in rural and regional areas that they have previously avoided.
If this skill shortage continues, the importance of immigrants comes into place.
Immigrants from non-English speaking backgrounds have historically played a key role in Australian agriculture. On analysis this will continue to be the case in the future. About 48 per cent of immigrants from non-English speaking backgrounds have tertiary degrees, compared to 36pc of immigrants from English-speaking backgrounds and 33pc for native born Australians.
This applies to agricultural sectors that require tertiary qualified professionals such as agronomy and precision agriculture.
The government immigration program continues to select for occupations Australia needs to fill skill shortages via the Skilled Occupation List (SOL) together with the visas granted in relation to them such as the Skilled Employer Sponsored Regional Visa (subclass 494), the Temporary Skill Shortage Visa (Subclass 482) and the like.
In the 2019 financial year the Department of Home Affairs received 35,000 applications from Australian businesses to sponsor skilled workers, of which only 880 were for the agricultural sector. There appears to be significant further potential for the agrifood sector to benefit from this important source of skilled labour.
For further information on solutions to skill shortages in Australian agriculture and other topics, download a free copy of Agricultural Appointments' 2020 Agribusiness Trends and Salary Report.
Source: Agricultural Appointments