Farm Supervisor, DPI Glen Innes – NSW Govt
Pastures Agronomist, Local Land Services – NSW Govt
HR Officer, 2 positions, Greenhams Vic- via PEK
Group manager, pastoral holdings (Colinta Holdings)
Manager –  Hillgrove and Kenny's Creek Angus
Station Manager, Neumayer Valley Qld – SAFH
Stockpersons, Kurrawong Feedlot – Morgan Pastoral
Feedlot Systems Support Officer – Mort & Co
Livestock Admin Officer, Chinchilla – Stanbroke
Feedlot Manager, WA – Ausvision Rural Services
Click here to access these and other exciting jobs currently listed on Jobs Central.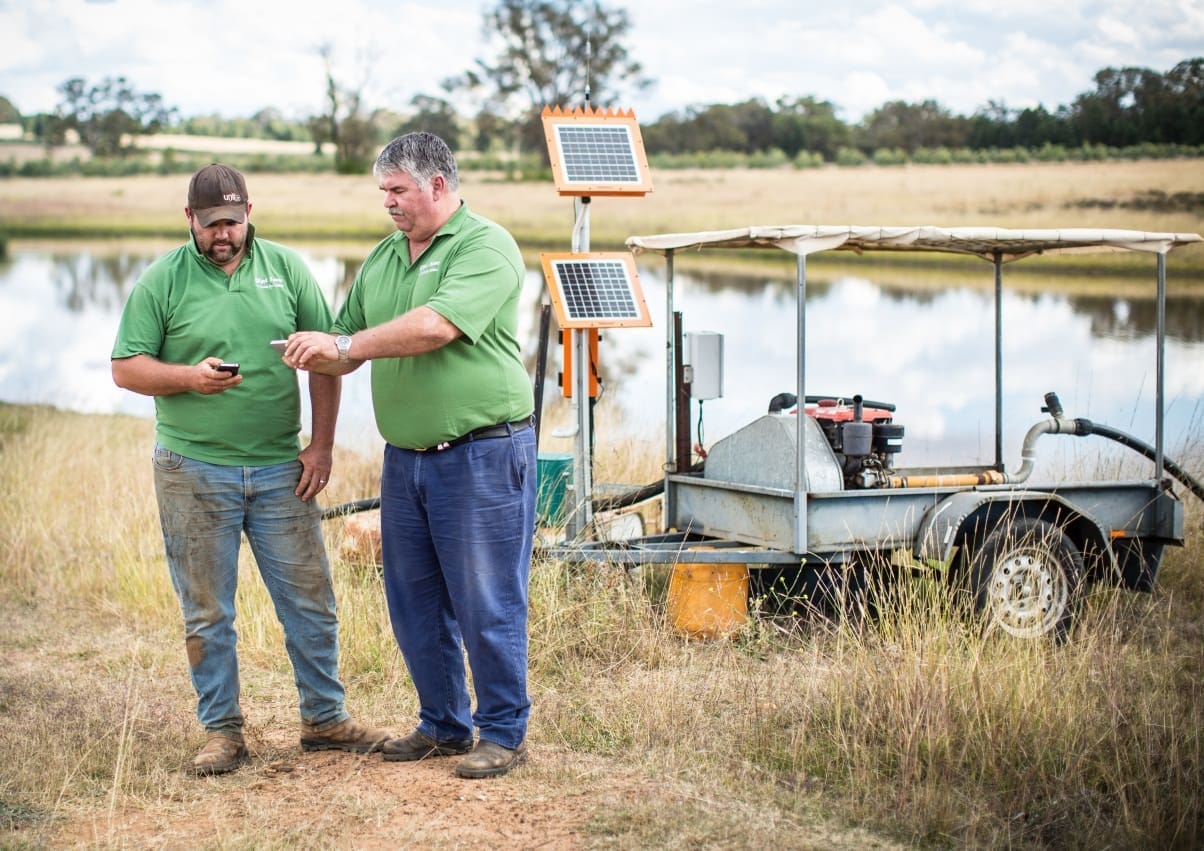 Advances in digital technology are opening up a range of new career opportunities in agriculture, recruitment specialist Agricultural Appointments highlights in its latest Agribusiness Trends and Salary report…
DIGITAL technology is transforming many industries at a rate that might be faster than at any time in history. Perhaps one of the most radical transformations currently underway is that of the agriculture and farming industry. Digital is opening up new frontiers of possibilities and allows agriculturalists to push the envelope of what is possible.
Technology is beginning to enable farmers to grow more sustainable crops that live longer and provide more nutrients than ever before; technology also allows them to do that more safely and cost-effectively.
That's not all technology is doing to the agriculture industry, though; it's also given prominence to an important and growing job category: agricultural engineering. Here are some of the technological advancements currently underway in the industry, along with the skills that tomorrow's future agricultural engineering teams will need to succeed in the field.
Technological Advances Underway: Sensors and IoT
Sensors connected to the Internet of Things enable agriculturalists to better monitor the status of many of their inputs and outputs. Air and soil sensors allow farmers to track air and wind conditions that might affect their crops, as well as soil pH, nutrient content, and more. Sensors embedded in machinery can alert mechanics when the devices are likely to suffer from a mechanical failure, reducing downtime and avoiding costly damage. Livestock biometrics leverage technology to relay vital information in real time.
The result of all of these different capabilities is a dramatic increase in efficiency and a decrease in human error. The use of sensors is already transforming the way agriculturalists manage their crops and livestock, and they are expected to play an increasing role in the coming years.
AI & Machine Learning
Perhaps one of the most promising technologies for the industry, AI and machine learning have the potential to revolutionise every step of the agricultural value chain. They can detect which traits and genes might be best of crop production in a given area, allowing farmers to choose the crops and plant breeds that are best for their specific geographical needs.
AI can also analyse crop yields to make recommendations about which crops to plant where on a farm, how much and which kind of fertiliser to apply, and more. This has the potential to increase yields and reduce the number of inputs required to produce them.
Drones
Drones are already being leveraged by farmers to visual their crops from an aerial perspective, allowing them to monitor the status of their investment more thorough and cost-effectively. Drones are also being used to more precisely apply pesticides and other chemicals to crops without penetrating groundwater. Recent studies have shown that drones can be up to five times more efficient at applying these chemicals when compared to other types of machinery.
Robotics & Automation
Another important development in the field, robotics can potentially reduce the need for the above-mentioned chemicals by as much as 90 per cent. Robots can be used to automate many of the functions currently performed by humans, such as weeding, harvesting, transplanting, ploughing and soil maintenance.
RFID sensors
As consumers become more informed and begin to demand more information about the foods they're consuming, RFID will play an important role in providing that information. The technology can allow consumers to track details about their food, such as the farm where it was produced and the time it took to arrive from that farm to their grocery store. In the event of an outbreak, the same technology could be used to trace the affected produce back to the originating farm to help prevent the spread of disease.
Jobs and Skills Needed in the Industry
This digital transformation is undoubtedly going to create a whole host of new employment opportunities in the field of agriculture and agricultural engineering. Jobs such as scientists, software analysts, engineers, researchers, and supply chain managers will all exist in ways never before seen in the industry. To fill all of these roles effectively, job-seekers considering a career in the industry should make sure they possess the following skills.
The "STEM" Skills
Science, technology, engineering, and mathematics will all play an important role in the operation and maintenance of the complex digital technologies required to make all of its potential benefits a reality. The owner of a farm will not be the same person who will design the complex systems that allow for its efficient management, nor will they be the ones to organise and analyse all of the data created by those systems.
Research
Access to a broader and more detailed range of inputs and insights will open up a whole world of possibilities as it relates to research and hypothesis testing. The ability to analyse data and develop a hypothesis to be tested – say for example, that planting a specific breed of corn in a certain location in the field will yield more profit than planting cabbage – will be of tremendous value to farmers in the near future.
Communication Skills
In addition to hard skills such as engineering and technological know-how, soft skills such as communications and interpersonal skills will begin to play an increasing role in the industry. As data becomes more readily available in the industry, the ability to transform that data into knowledge and insights and then share it with others is going to be as important as anything else.
Problem-Solving Skills
When a piece of equipment fails, or a test doesn't go as expected, agricultural engineers must have the problem-solving skills to troubleshoot the issue, identify its potential source, and remedy the problem so that operations can continue. Given the complexity these systems can present, the ability to reason through an obstacle rationally and efficiently will be highly valued.
Conclusion
The world of agriculture is rapidly transforming, thanks to the incorporation of digital technology in new and exciting ways. Hiring managers and job seekers alike must stay up-to-date and informed on the transforming nature of the skills and capabilities required to maximise their chances of securing the highest-potential opportunities and attracting the talent required for their operation to remain competitive in the evolving technological environment.
Click here to access Agricultural Appointments' 2019 Agribusiness Trend and Salary Report