Latest listings on Jobs Central:
National Sales Manager, Agribusiness – via Rimfire
Farm Manager, WA – via The Job Shop
Senior Sales & Nutritionist, SW VIC – Reid Stockfeeds
Manager –  Hillgrove and Kenny's Creek Angus
Livestock Coordinator, Cannon Hill – ACC
Livestock Coordinator, Warrnambool – Midfield Group
Environmental Coordinator R&I – Australian Pork
Head Stockperson, Brunette Downs – AA Co
Road Train Drivers, Brunette Downs & Anthony Lagoon
Livestock Hand, Aronui Feedlot – AA Co
Livestock Supervisor, Joanna Plains – Central Agri Group
Station Hand, Feedlot – Talbingo Pastoral Co
Click here to access these and other exciting jobs currently listed on Jobs Central.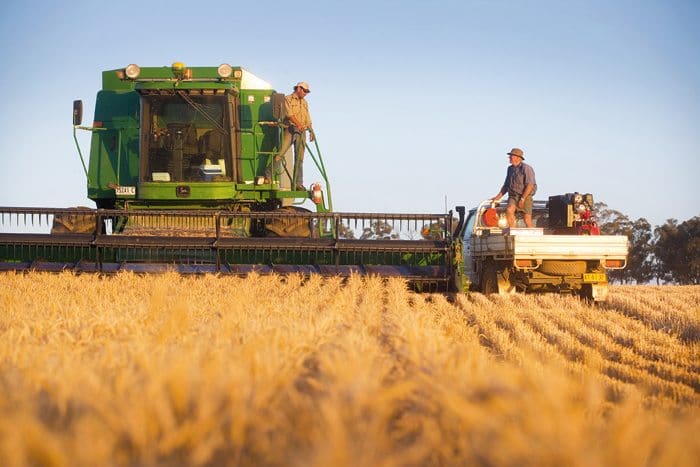 FINDING staff who are motivated and willing to go the extra mile can be tough for employers.
Truly engaged workers are the ones who work with passion, feel a connection to the business they work for and are willing to put in extra effort to carry out their role.
They are loyal employees and generally advocates for the brand and business. So how can you try to improve the engagement of your staff and increase their performance in the workplace?
Know your staff members well
The relationship between you and your team-members is an imperative factor in whether they are engaged at work or not. Staff will always produce better work and be more efficient when they feel appreciated and respected by their manager.
Proper guidance is essential, particularly when new staff begin with the business, so make sure to allow them sufficient time to learn any new skills required and provide them with all the knowledge they need to tackle their role properly.
Also make sure to make a genuine effort to get to know your employees. Know their strengths and weaknesses and what drives them, and you'll be able to connect more with them as both a person and an employee.
Encourage them to grow
Everyone has aspirations to improve themselves both personally and professionally. Studies have shown that employees will also feel a greater connection to the business if given the opportunity to upskill and broaden their horizons for future career opportunities.
This can include offering staff the chance to complete courses, seminars or training, as well as more informal support such as ongoing mentoring and advice.
Inspire them
Inspiring staff doesn't necessarily mean you have to reward them with physical items or monetary gain.
Rather, employees need to have a motivation to succeed. They need to believe their work is meaningful and is contributing to the growth of the business they work for.
Managers should always lead by example and show their passion for their job. They need to be able to communicate the vision of the business and make sure all their staff know how their roles are contributing to the bigger picture.
Involve them
Managers should always make sure to make each of their employees feel like they are part of a team, can speak up if they have a query or concern, and that they are an important part of the business, regardless of whether they are working in a business with a single employee or a team of 20.
This can include involving staff in decisions regarding the business as well as being open and honest with all communication.
Reward them
There will always be the opportunity and need for professional growth, and the employees expect that. However, personal growth opportunities, given with no strings attached, will be appreciated, and rewarded with ultra-motivated employees.
Some simple ideas:
Any kind of development seminar or short-course that will benefit the employee
An employee incentive compensation program, or
Days off to pursue personal development opportunities.
Invest in your employee's engagement and they will reward you with high motivation, productivity and loyalty.
Source: Meat Inspectors Pty Ltd.