Latest listings on Jobs Central
Feedlot Positions, Opal Creek & Brindley Park – ACC
Production Manager – Grassdale Fertilisers
Livestock Supervisor, Prime City – JBS
Station Hand, Terrick Terrick – AAM Investment Group
Feedmill Hand – Sandalwood Feedlot
Leading Hand, Wylarah Farm – AA Co
Station Hand, Wylarah – AA Co
Station Hand, Tambo – TVF Pastoral
Meat Trader, Ausfine Foods – via Evans Faull
Quality & Compliance Manager, Meat – Mort & Co
Click here to access these and other exciting jobs currently listed on Jobs Central.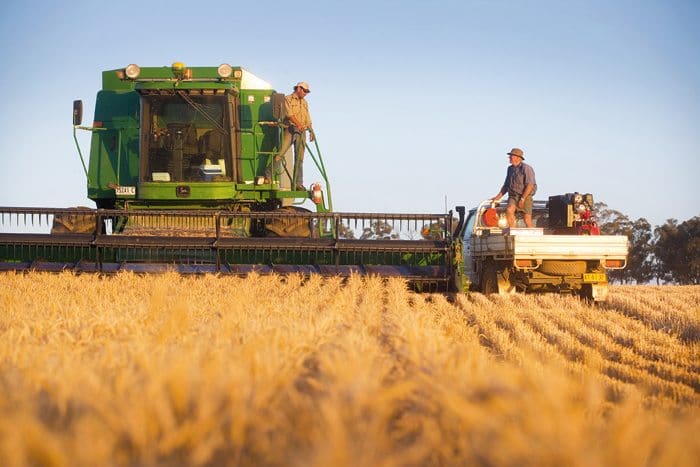 HOW does the typical supply chain business hire staff?
Some hire solely based on the personality traits of individuals, others only take-on staff they could imagine working with for a day, while others look for a more diverse skills and qualifications-based workforce as a business imperative.
Bringing new people into any agribusiness can have a significant impact on day-to-day life and future growth. Depending on the size of the business, it can be personal; make or break. And many owner/operators and staff responsible for hiring have very tight timelines when it comes to recruiting fresh blood for the first time.
So if you don't come from a HR background, or you simply don't have the resources to hand-ball the task to a team of recruitment specialists, how do you find reliable people that will end up shining, rather than causing problems?
Here are three approaches that draw on trends noted from some of the world's biggest companies, but the principles apply equally to any business, large or small.
Market your workplace, company and culture instead of individual roles 
More and more companies are starting to see the process of finding good talent is more than just salary; and to get the best candidates, employers need to start promoting their business as a dream job destination.
This is not only about listing vacant roles but promoting companies as good employers, same as you would show off your products and services to potential customers.
Welcome to the world of employer marketing. The idea behind employer marketing is that by starting to communicate with applicants before a direct job opportunity comes up, businesses can build a pool of connections and potential candidates that understand the business's culture and are aware of the benefits of working there. It might be hosting one of Jim Lindsay's Low Stress Stock-handling (LSS) schools occasionally, or sending a group of staff to Beef 2018 for three days to soak-up some knowledge about industry and ag-tech trends.
By building a pool of potential staff over a period of time and keeping in contact with them, they are right there when need to make the next hire.
To get started, you can train your staff on how to brand themselves and share their professional experience and stories online through platforms like LinkedIn and Facebook. The aim is to make sure candidates can see first-hand accounts of the kind of employment experiences on offer.
Encouraging people to share their professional histories can empower the staff you have, while also making your workplace more attractive to others.
'Game-ify' it — or at least forget the standard interview
There are too many opportunities in traditional job interview formats for candidates to embellish, or even lie, about years of experience, skill-sets and personalities. So some big multinational companies have started to favour 'game-ified' hiring experiences.
The 'game-ification' of hiring refers to a trend towards vetting candidates through online problem solving, games or getting them to complete a project, rather than relying on callouts for resumes and shortlisting candidates.
However if you don't have a recruitment team available to set up a competition, game or project, asking candidates in for a short-term paid trial, instead of an interview, to see how they get work done and evaluate whether they might fit in longer-term is a great place to start. It may set you apart from other competition.
The concept of hiring temporary staff as a solution for trying a person out provides a buffer for the ups-and-downs of the business cycle, and gives an option of temporary-to-full-time programs, which allow the employer and the prospective employee the opportunity to evaluate each other.
Another reason to give candidates a task to focus on during the selection process is to show how they will deal with stress on the job. The biggest contributor to toxic work environments are often as a result of stress, so this is also a good way to test for their resilience and emotional intelligence before hiring an individual.
Talk about more than just the job description
Back to the interview; it is important to be honest with candidates not just about the job, but what you, as the employer, see as the reality of the job in the future.
It crucial to be brutally honest about where you see a role going, and what role someone could play as a part of that, then asking, "Do you want to be a part of that?"
Traditional hiring practices tend to focus solely on whether an individual can complete an expected role as it stands now. But recent research suggests that within 12 months of working for one company to do what they were hired to do, they may not be doing that role, with organisational change and technology playing big factors. That's perhaps more likely in larger beef supply chain business than small ones.
Before you get started in the nitty gritty interview, building a rapport through small-talk before the interview starts can help reveal information about how well a candidate is suited to a role. Also making small-talk or discussing employees' lives outside of work can give a good indication of whether they will be a good fit.
Rapport-building questions, even when purposefully crafted to be as innocuous and unrelated to the job as possible, can offer meaningful insights into a candidate's job prospects.
One of the biggest mistakes small to medium scale enterprises make is dismissing a potential employee because they don't have the relevant experience. So it is important to see a candidate is suited to more than the role you're interviewing for, because too often businesses miss out on quality employees because their prior credentials don't exactly line-up with the job description.
When employees are stretching their skill set, learning new skills, working in flow and having exposure to new opportunities, they are more engaged and will be more likely to positively contribute to the company culture and bottom line.
Source: Meat Processors Pty Ltd – Managed Workforce