Latest listings on Jobs Central recruitment page:
Grain Accumulation Manager – via Rimfire Resources
Stock & Station Trainee Program – Elders
Farm Manager, Koornong – McCorkell Pastoral Co
Farm Hand – Owen Farming, Tullin Tulla Beef
Livestock Supervisor, Chinchilla – Stanbroke
Production Supervisor – Bindaree Food Group
Maintenance + Cook/Domestic/Gardener (2 positions)-AA Co
Land Management Pastoral Officer – Central Land Council
Station Hand, Central Qld – Simon Cattle Company
Click here to access these and other exciting meat and livestock supply chain jobs currently listed on Jobs Central.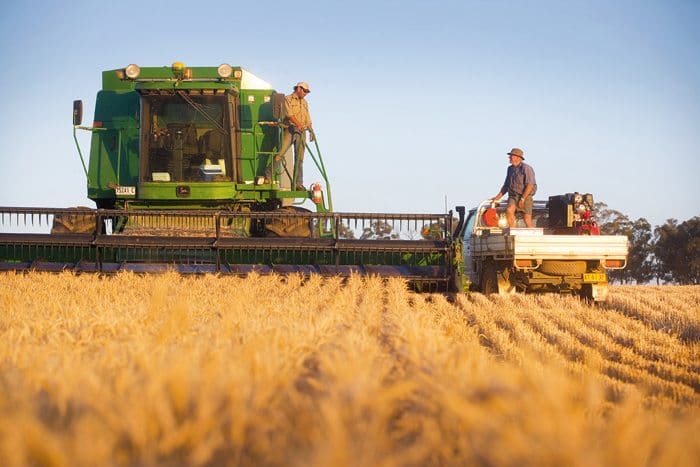 PERFORMANCE reviews are a two-way process, and should be just one part of an ongoing conversation with your staff.
And, for those conversations to be of value to any agribusiness, they need to be candid. Staff must feel comfortable giving you honest feedback about any aspect of the business – including you.
How to get the feedback flowing
Senior staff members bring considerable experience and insight to your business. If you only tap into those insights during their annual review, you're missing opportunities to fully utilise the capability of your people.
In our business we're aiming to achieve a culture where, as a team, we regularly reflect on learnings, challenges, achievements and plans.
To do this we have conversations about:
what worked
what didn't
why
what might need to change to improve.
How to ensure the feedback is 'frank'
As business owners we're often aware of our own 'pain points' in achieving our desired aims and objectives – things that frustrate us or get in the road.
In seeking feedback, you should welcome the opportunity to hear about your team members' pain points – what's getting in their road as an individual, and as part of the firm's team.
Sometimes this will be confronting to hear and deal with, because true feedback will often question your so-called 'norms' – try not to be too defensive in these moments.
Approach the conversation with an open mind – you are likely to learn something about yourself and your company, and they may be 'hidden gems' that can really benefit your business. Even small refinements to existing processes and practices can contribute to significant cultural advances and productivity improvements.
How do you know the conversation has been a good one?
The conversation has been a success when:
your fellow team members take the lead in the discussion and you do most of the listening
there is open, frank and respectful discussion
all parties take responsibility for their past actions
all parties welcome accountability for future improvement plans, both for the themselves and the business – accountability is the key to a team working together effectively to achieve its goals.
* About the author: James Price has 30 years' experience in providing strategic, commercial and financial advice to Australian and international business clients in agribusiness and commercial sectors, through his advisory, transaction and valuation firm, JPAbusiness. His blogs (click here to access) provide business advice for aspiring and current small to mid-sized business owners, operators and managers.