Latest listings on Jobs Central
Overseer, Numery Station – Hewitt Cattle Co
Livestock Hand/Pen Rider, Gunnee – Hancock Agriculture
NRM (Grazing Land Management) Officer – Southern Gulf NRM
Chief Executive Officer, FarmLink – via Rimfire Resources
Thoroughbred Stud Manager, Corumbene – via Agricultural Appointments
Field Technician – MEQ Probe
Livestock Supervisor, Jindalee Feedlot – Teys
Wagyu Livestock Overseer, Brindley Park – Australian Country Choice
Property Manager + Manager's Assistant, Pegunny – Hewitt Cattle Co
Feed and Commodities Supervisor, WA – Harmony Agriculture & Food Co
Feedlot Positions, Opal Creek & Brindley Park – ACC
Production Manager – Grassdale Fertilisers
Click here to access these and other exciting jobs currently listed on Jobs Central.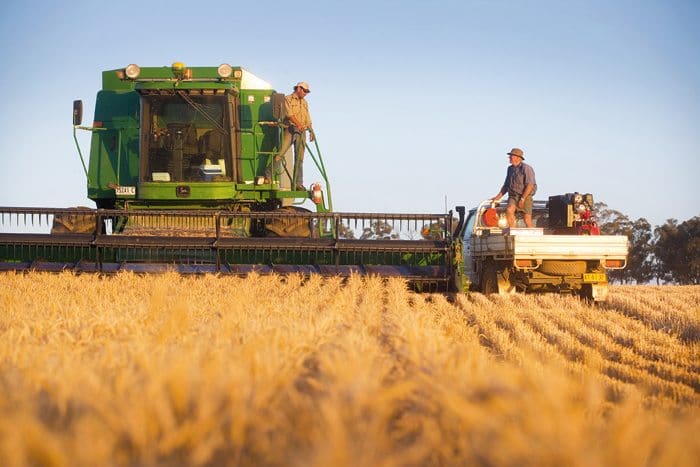 APPLE'S founder, Steve Jobs said that a small company depends on great people much more than a big company does. And this is certainly true for the farming sector and agribusiness in general.
When it comes to retaining the best employees in your farm or agribusiness, a great workplace culture and career development opportunities are vital.
Retaining top talent in a business is a bit like a marriage: Just because someone said "I do" doesn't mean you can rest on your laurels. When a business is getting more out of the working relationship than the employee, it's time to review things.
So how can agribusinesses keep that balance?
Empower
Trust your instincts and empower your staff to take ownership and responsibility for certain parts of the business. They may do it better than you and you might learn something new.
A study reported by Forbes found that 31 per cent of employees looking for work were doing so because they did not feel empowered in their current job. Another 43pc were looking because of a lack of recognition.
Revenue-sharing
By tying part of your employees' wages to your business performance, you will ensure they feel empowered to be active in their decision-making and will go that extra mile to make sure the farm or agribusiness is working well.
Attendance at state, national or international conferences
There are a myriad of conferences both nationally and internationally in every industry, and agriculture is no exception. Researching the most relevant ones to your business and sending staff to attend and report back is a great way to empower employees. It will also keep your farming and agribusiness up to date with what's happening in the industry.
Training and courses
Top workers are usually driven and looking for constant development. Offering extra training and courses to develop their career is a way to keep employees happy. It will also benefit the business as they will undoubtedly gain knowledge that will enhance the way the business is run.
Cover study costs
Offering to cover the costs of relevant study that an employee is undertaking can be a big draw card. People are often finishing degrees, or starting degrees – and to feel supported in that endeavour helps with workplace culture.
Source: Agricultural Appointments http://www.agri.com.au/