Latest listings on Jobs Central recruitment page:
Agriculture Manager, Regional Tas – via Rimfire
General Manager, Regional Vic – Seed Force
General Manager, Regional WA – via Rimfire
Chair – Kimberley Regional Beef Research Committee
Territory Manager, Regional WA – Gallagher via Rimfire
Pen Rider + Animal Health Supervisor – Wanderribby
General Manager – Droughtmaster Stud Breeders' Society
Administration Officer, Feedlot – ACC
Trainee Manager – Smithfield Cattle Co
Plant/Infrastructure Maintenance, Couple – ValeraVale
Click here to access these and other exciting jobs currently listed on Jobs Central.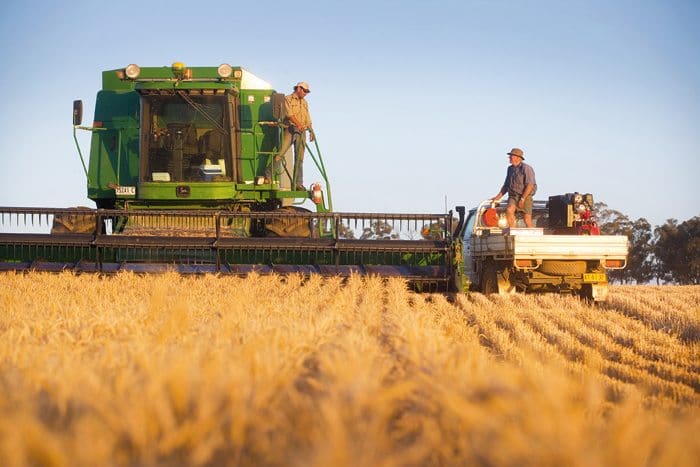 In its latest Agribusiness Trend and Salary Report, recruitment specialist Agricultural Appointments has reviewed salary changes seen in agribusiness over the three year period from 2015 to 2018. This report updates an earlier report, tracking the significant changes in agribusiness salaries over the previous 20 years (1995-2015). Together, they found that the salaries for most roles had increased at a rate below that of other industries, with some notable exceptions, such as agronomists.
Probably the stand-out feature of the past three years has been the quite significant increases in farm manager salaries, which in part is due to supply exceeding demand for experienced operators in some sectors, and may also reflect a growing corporate approach to farming in others.
THE Agricultural Appointments 2015 Salary & Trend Report looking back over the previous 20 years painted a realistic view of wage growth in Australia during a period of drought, recession and economic uncertainty. But even in this foreboding climate, there were rays of hope for agricultural, and an acknowledgement of global patterns that are poised to have a positive effect on all sectors related to Australian agriculture.
As we look ahead to the next few years, it's heartening to see these positive predictions being fulfilled, and as long as we acknowledge the changing face of agribusiness, it feels right to say that its future is bold, bright and exciting.
The bigger picture
Let's start with a look at the bigger picture. Wage growth in Australia is currently at a 20-year low with the average annual figure at 1.7 per cent within this period. Wages have fallen since 2013, with the average national wage down approximately 0.5pc, thanks to low inflation and a greater proportion of workers in lower-income jobs.
While unemployment in Australia hovers at 5pc, this has translated into very little in the way of wage growth, despite skills shortages in various sectors, including agriculture. While these have been alleviated by importing workers under the 457 visa scheme and high rates of immigration, the same factors have contributed to low wage growth.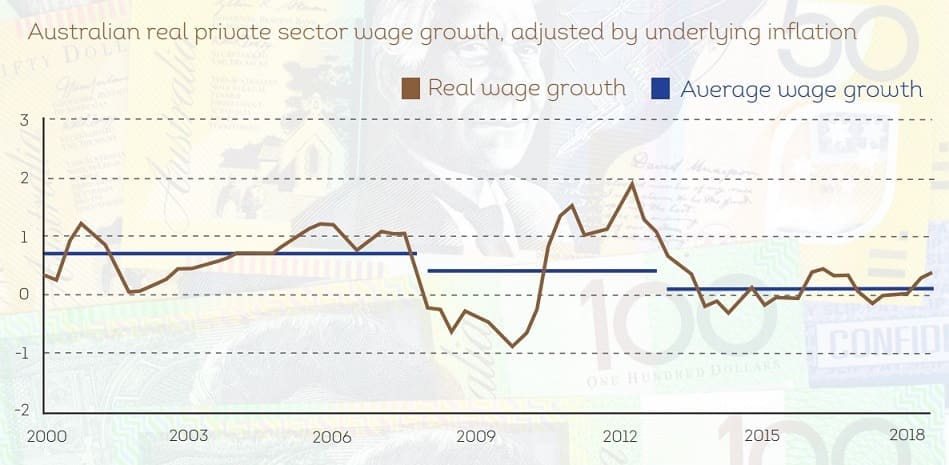 So, does this bleak picture reflect what's been going on in agriculture and how we expect it to look in the coming years? What about agriculture and what's new?
The key to understanding the future for Australian agriculture is to look further afield to global trends.
Take the phenomenon of the world's economy shifting towards Asia. Over the next 15 years, the Asian middle class are set to grow at an exponential rate from 28pc of the global total reported in 2015 to 64pc in 2050, representing a highly influential group.
Given Australia's clean image, excellent record of food quality, and its proximity to these markets, it has been estimated that Australia's agrifood producers could achieve an additional $1.7 trillion in revenues from agricultural exports through to the year 2050. And so we see the anticipation of a high demand for Australia's agricultural products reflected in rapidly changing workforce trends.
Back in 2015, our analysis showed an average salary of $70,000 (range $65,000-$75,000) for Sales Manager and Business Development Manager roles. More recently, data now shows an average base salary of about $100,000 representing a significant increase. It suggests that companies are now willing to structure the remuneration of such roles to attract the right level of skills into their team, and in line with average sales managers' salaries across all industry sectors.
In 2015 the worst performing salaries were for farm managers, having grown at just 29pc of the average over 20 years. A farm manager then could expect to earn an average of $75,000 (within a range of $65,000-$85,000). However, our latest figures show that the average farm manager salary has now gone up significantly to $93,000 (range $55,000-$145,000).
What is interesting is that for other roles more traditionally associated with agriculture, salary growth remains low. Our 2015 report showed that Senior Agronomists were achieving salaries of $105,000 (range $80,000-$110,000), which represented the strongest salary growth since 1995, and nearly 20pc more than the average salary.

However, our most up-to-date figures show a drop in the average salary to $92,000 (range $70,000-$120,000). This is surprising considering that agronomy has been affected by skills shortages, though these appear to have increasingly been filled by new immigrants, who are often very well qualified and are prepared to start out in Australia on relatively lower salary levels to gain experience.
Looking further ahead, the 2015 report highlighted the role of Generation Y (those born between 1980 and the early 1990s) in the future of agriculture as baby boomers head towards retirement. In fact, it is estimated that they are set to make up as much as 42pc of the workforce by 2020. It's vital to consider this when looking at where agricultural salary trends have been and are going. This multi-tasking generation seeks professional roles in inspirational businesses, averaging more than four careers in their lifetime and staying around two years in each role.
Agriculture and the salaries offered must reflect the values of this generation set to take over as older workers retire. Salaries should match those of their peers to attract dynamic candidates, while the working environment must reflect their energetic and flexible approach.
To sum up, there are some positive signs for agribusiness remuneration, with some roles experiencing robust growth since our last report in 2015, even against the backdrop of the drought that has affected New South Wales, southern Queensland and eastern Victoria.
Click this link to access the full Agricultural Appointments 2019 Salary & Trend Report.