Latest listings on Jobs Central:
Agribusiness Investment Manager – Indigenous Land Corp
Winnathoola Pastoral Co – mixed farming/cattle operation position
Cropping Supervisor – Moree – Ceres (via Anna Brown Recruitment)
Assistant Cropping Manager – Ceres (via Anna Brown Recruitment)
Maintenance Operator – Kerwee Lot Feeders Pty Ltd
Manager – People and Culture – Harmony Agriculture and Food Co
Farm Manager – SE Queensland – Shamrock Vale Station
Marketing Communications Specialist – Vantage
Click here to access these and other exciting cropping industry jobs currently listed on Jobs Central.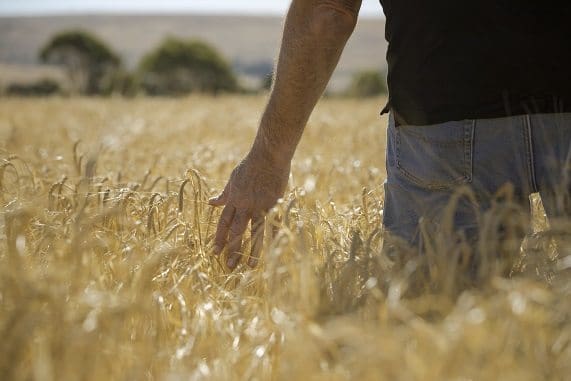 FINDING a new employee costs your business time, money and energy.
For any cropping industry business, staff are your greatest expenditure, but also your biggest resource.
Therefore it is imperative employers invest in the right induction process, to ensure that after making the effort of finding the right new staff member, they are rewarded with a long-term employee who is loyal and happy with their workplace.
To make the transition into the new workplace as seamless as possible, managers and employers should consider these few simple tips:
Be prepared
Employers need to invest time, resources and thought into a new employee's first day.
It can be memorable for all of the right reasons or all of the wrong reasons, depending on how valued a new employee feels.
Make sure their workplace is set up and ready for the employee to begin their job immediately, with all of the appropriate tools and resources they need.
Take the time to show the employee around and let them get familiar with the workplace or site.
Introduce them to all other team members and take the time to explain everyone's roles within the workplace, as well as how their role will contribute to the main goals and mission of the business.
Motivate and engage the new staff member so they feel purposeful and inspired from the very beginning.
Think of how you want your new team-member to remember their first day and emulate that by making sure they walk away feeling enthused, useful and excited to be part of your team.
Be helpful
It will generally take some time for new team members to become familiar with their tasks and role within the business.
Remember to be patient and make them aware you, or other team members, are available to assist them or provide help when they need it. Encourage questions.
Employees will relate better to a leader they feel is approachable and helpful, and will pick up tasks quicker the less pressured they feel in a role.
Praise good work and recognise when they have done a solid job.
Try not to throw too much at them too quickly as this can overwhelm them; if there is a lot of technical knowledge or training required, try to stagger it out so the employee can digest it all properly.
Make them feel a part of the team
It is always helpful to organise a social opportunity for a new team member to connect with their co-workers as well as yourself. This works equally as well in larger work groups as it does in a small group.
Use it as an opportunity to show the new recruit how excited you and the team are to have them on board.
This will help build relationships between the team and create a positive working environment.
Make sure to listen to any new ideas your new recruit might bring to the workplace and consider their fresh perspectives as they might be beneficial.
Employees are always more enthusiastic and willing to work hard if they feel they belong to a team that is driven and motivated.
Grain Central: Get our free daily cropping news straight to your inbox – Click here