ANOTHER month of strengthening commodity prices has propelled the NAB Rural Commodities Index to its highest level in its 11-year history, to sit 12.6 per cent above August 2020 levels.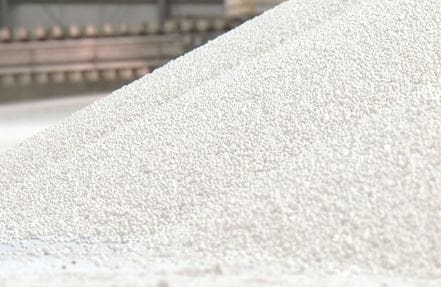 NAB's August Rural Commodities Wrap released today shows Australian agriculture continues to be the good news story of 2021, with cattle prices reaching unprecedented levels and a record grain harvest clearly in frame.
NAB Agribusiness economist, Phin Ziebell, said an ongoing rally in global markets had seen grain prices jump again this month.
"Canola prices are looking particularly impressive, supported by a big rally in global oil seeds, due partly to labour shortages in palm oil plantations in COVID-hit Malaysia and extreme heat in Canada," Mr Ziebell said.
"We now see Australian wheat prices around the $350/tonne mark in the December quarter, having previously expected prices in the low $300/t range."
Extended lockdowns
Mr Ziebell, said while the outlook was largely positive, it was important to factor in the economic implications of extended lockdowns as a result of COVID-19 Delta variant outbreaks.
"Since last month's Rural Commodities Wrap, there has been a marked deterioration in the pandemic situation in New South Wales and to a lesser extent in Victoria and New Zealand," he said.
"Prolonged lockdowns are certain in NSW and likely in Victoria, continuing to disrupt Australia's COVID-19 recovery in the near-term.
"A significant hit to activity is guaranteed and NAB has pencilled in a Q3 gross domestic product contraction of around 3pc quarter-on-quarter, and expects the unemployment rate to rise to 5.6% from 4.6pc, though there are clear risks of even higher unemployment outside of measurement issues.
"Importantly though, with key vaccination targets likely to be achieved by year end, we expect activity to rebound strongly in 2022 and we project the unemployment rate to be back below 5pc by mid-2022 and to end the year at 4.4pc."
Dollar underperforming
The Australian Dollar (AUD) continues to underperform, dipping below USD0.72 last week, reflecting lower global risk sentiment amid COVID-19 Delta surges, a stronger USD, China growth questions and Australian lockdowns.
"A lower AUD is good news for agricultural commodities, but a challenge for farm input costs which continue to rise on the back of global markets and shipping cost challenges," Mr Ziebell said.
"Fertiliser prices have more than doubled in a year and rose 7.1pc last month alone. We continue to see higher global diammonium phosphate and urea prices, which combined with a lower AUD, keep pushing our fertiliser index north.
"While oil prices have fallen a little in the past month, shipping costs remain very elevated, and there is unlikely to be respite any time soon."
Source: NAB