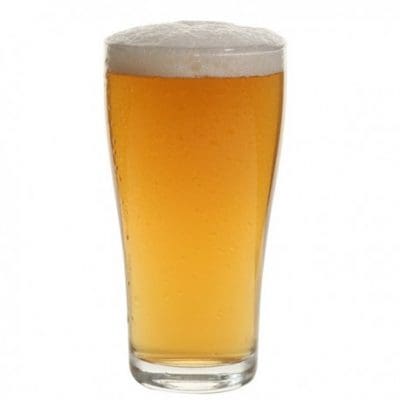 SCHOONER barley could resurface as a malting variety of significance to the craft brewing sector, based on its flavour characteristics, making it the Australian equivalent of the prized English variety, Maris Otter.
That hypothesis was posed by Coopers maltings manager, Doug Stewart, who in his keynote address at last week's Australian Craft Brewers Conference in Adelaide, said heritage varieties like Schooner could well supply the market with the kind of malt craft brewers were chasing to produce a balanced beer.
Bred in England in the 1960s, Maris Otter was a leading malting variety in the UK until the mid-1980s, when farmers, maltsters and brewers turned to other varieties with higher yields and preferred fermentation results.
Australia's own heritage variety, Schooner, is also known for its flavour and helps produce a balanced beer, though over time Schooner met the same fate.
Maris Otter's popularity waned until the late 1990s, when its flavour brought it back into demand.
"Brewers of real ale in the UK came to believe that beer brewed from Maris Otter malts were generally superior in flavour," Dr Stewart said.
While hops have continued to be crucial in determining a beer's flavour, Dr Stewart said barley should not be overlooked.
"Most brewing scientists were of the opinion that the varietal characteristics of barley had little or no influence on the flavour of the malt made from it."
Dr Stewart said this belief was now being challenged.
Old variety could bring provenance to craft
The flavours of the barley that Schooner brings to beer, along with its brewability, have led to varieties such a Schooner gaining a small resurgence in popularity.
Schooner barley was bred by David Sparrow at South Australia's Waite Institute, and named after the vessels which a century earlier had transported prized South Australian grain to Britain and the continent.
Its malt is renowned for being easy to brew, and for producing a rich beer with an appropriate mouth feel and flavour.
What Schooner lacked was an ability to yield as well as subsequent varieties like Commander, Gairdner, LaTrobe, and Westminster, and to deliver within maltsters' specification.
While some maltsters paid a premium for Schooner over other malting varieties, its area waned massively throughout the 1990s, and the onus has now fallen on the craft brewing sector to pay up for Schooner if they want growers to produce it.
Chasing a premium
Provenance Malt principal, John Campbell, is linking growers with maltsters and brewers who have said they are prepared to pay enough for Schooner to make it worthwhile for growers to produce.
"It's not going to take over the world. The key is paying the premium that encourages growers to grow it.
"It's really, really hard to get Schooner to meet those malting specifications because it runs up in protein so easily.
"That's why growers turned away from it: if they didn't hit the specs, their barley was discounted on price from malting to feed, and they copped a yield penalty as well."
Barley Australia's preferred varieties have eclipsed Schooner because of their faster fermentation times.
The development of new varieties has demonstrated the barley breeders' ability to satisfy market demands that have come from large-scale commercial brewers.
Mr Campbell said those export and domestic customers wanted a malt which responded quickly to the addition of adjuncts such as rice and cane sugars.
Terroir for barley
Varieties which satisfy that requirement, and perform well agronomically with higher yields than Schooner can achieve have made malting barley viable to grow across much of the southern Australian grainbelt.
Mr Campbell said terroir — a crop's character as influenced by environmental factors — needed to be considered when looking at Schooner.
"I think it's a matter of finding where the variety will perform overlayed on the matrix of minerals and nutrients in the soils in certain areas.
"Schooner is suited to a slower, softer finish, and there are pockets right throughout the barley growing regions that can produce it."
Terroir is most commonly associated with winemaking regions; in Australia, the most famous is the Coonawarra region in South Australia, where a red soil strip produces cabernet sauvignon with distinctive characteristics.
Mr Campbell said whiskey distillers were leading the charge in terms of the sensory evaluation of malting varieties to look for similar character traits in barley.
"Up until now, we thought malt was malt in terms of a base malt. What the distillers and the craft brewers are saying is challenging that."