IN line with most other Australian private sector digital and print news media, Grain Central now publishes occasional advertisers' sponsored editorial content, supplied directly by companies providing goods and services to the Australian grains industry.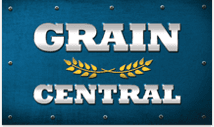 Sponsored content is one of the revenue channels that allow Grain Central and its sister publications, Beef and Sheep Central, to continue to publish a free-access high quality news service for all industry stakeholders – unencumbered by costly paywall subscriptions which inevitably reduce readership reach.
All sponsored content appearing on our sites will be clearly identified as such. Sponsored content will not be used in place of our own editorial output, but appears as additional content of interest to readers.
A separate website section (click here to access, or available via our drop-down home-page menu, or section highlights at the bottom of our home-page) will permanently house all sponsored content items published, allowing readers to refer back to earlier items at any time.
Click here to access today's first Sponsored Content item, supplied by specialist livestock financier, Legacy Livestock.
Packages available
Limited sponsored content packages are available on Grain, Beef and Sheep Central websites, or combinations of all three.
For details, contact Sally Inslay, [email protected] or phone   0419 471 578.