AUSTRALIA has been named the host nation for the 2021 Global Pulse Conference (GPC) which is expected to attract up to 900 delegates from across all sectors of the value chain.
"This is terrific news for the Australian pulse industry," Pulse Australia chief executive officer Nick Goddard said.
"It will be 11 years since Australia last hosted this event, and since then, the Australian pulse industry has only strengthened its position in the global pulse world."
The Sydney conference is scheduled for April 2021.
Australia last hosted the world event in Brisbane in 2010.
Last year's Global Pulse Conference was held in Rio de Janeiro, and this year's event will be held in June in Dubai.
Cause for celebration
Today's announcement of the 2021 GPC host city has been timed to coincide with World Pulses Day, and comes as pulse growers in Queensland and northern New South Wales process the benefits of recent rain for coming pulse crops.
"It's a big week for pulses and broader plant proteins as we celebrate World Pulses Day 2020."
The United Nations-decreed day is celebrated around the world to recognise the role of pulses in diets and in sustainable farming systems.
In Australia, Mr Goddard said pulses had become more firmly entrenched in the summer and winter-cropping cycles in the past decade, and the boom in plant-protein foods was expanding markets for pulses.
Freshagenda food consultant Joanne Bills will be outlining the key drivers for the burgeoning growth of plant proteins this week in her address at the World Congress on Oils and Fats being held in Sydney.
The congress has a day devoted to presentations and discussions related to plant proteins.
The 2021 GPC will also look at this trend, as well as welcoming delegates and speakers throughout the supply chain from breeders and farmers to traders, exporters and processors.
Rain sparks hope
Mr Goddard said recent rains had already sparked a flurry of mungbean and soybean planting, and were filling the soil profile in the lead-up to planting time for chickpeas.
"The pulse industry in the north has really felt the brunt of the drought with two consecutive years of little to no summer crop, and winter-sown pulse area down significantly."
"It's early days, but these are certainly positive signs for the coming winter season."
Limited supplies of pulses have provided a solid floor to prices, with mungbeans and soybean prices looking to provide solid returns for growers, while chickpea prices remain firm leading into the season.
Unlocking pulses' potential
The Food and Agriculture Organization of the United Nations (FAO) director general, Qu Dongyu, has marked today's World Pulses Day by calling for an increase in research and extension services for farmers growing all kinds of pulses.
Speaking at a special ceremony at FAO headquarters in Rome, the director general highlighted pulses' crucial role in addressing food insecurity and achieving healthy and balanced diets for all.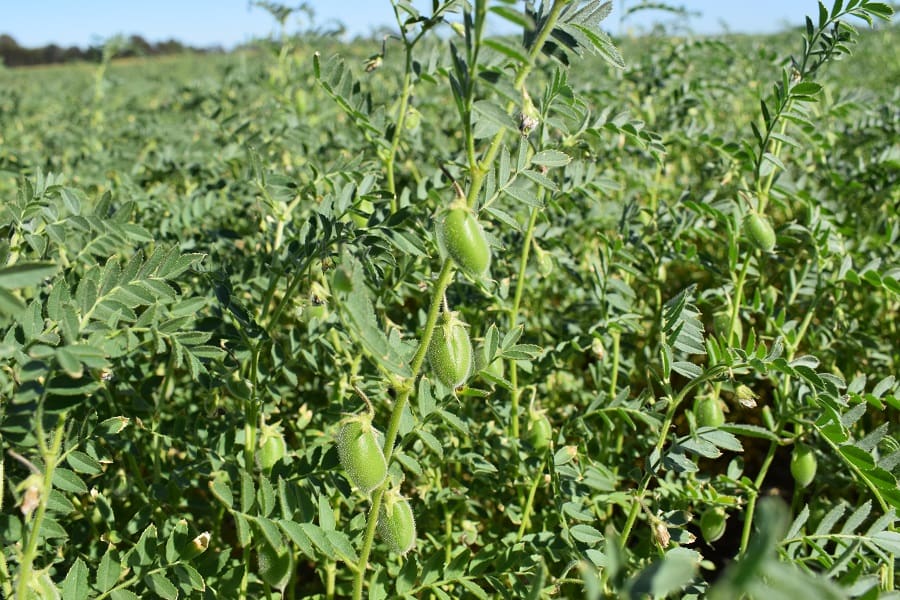 He said pulses had a higher selling price than other staple crops and offered an important cash crop opportunity to small landholders, while also contributing towards environmental and biodiversity goals.
He urged FAO member states to encourage ways of including pulses in snack food products.
The director general reiterated FAO's commitment to continue working with all partners on improving the production and consumption of pulses as a means to contribute to healthy nutrition – especially the micronutrient needs of children and of elderly people – and sustainable agricultural and food systems.
"We need the private sector, farmers, governments and academia to work together with us," he said.
Why pulses are so important?
Pulses – the edible seeds of legume plants, such as lentils, chickpeas and Bambara beans – contain substantial amounts of micronutrients, dietary fibre and minerals, and are an important source of plant protein.
Pulses are also known for their ability to fix atmospheric nitrogen, catalysing the creation of high-quality organic matter in soils and facilitate water retention. These characteristics help farmers reduce their use of fertilizers and energy in arable agricultural systems, which also reduces greenhouse gas emissions.
The theme of the World Pulses Day 2020 is "Plant proteins for a sustainable future", aiming to highlight the role of pulses as an important source of plant.
Source: Pulse Australia, FAO
Grain Central: Get our free daily cropping news straight to your inbox – Click here