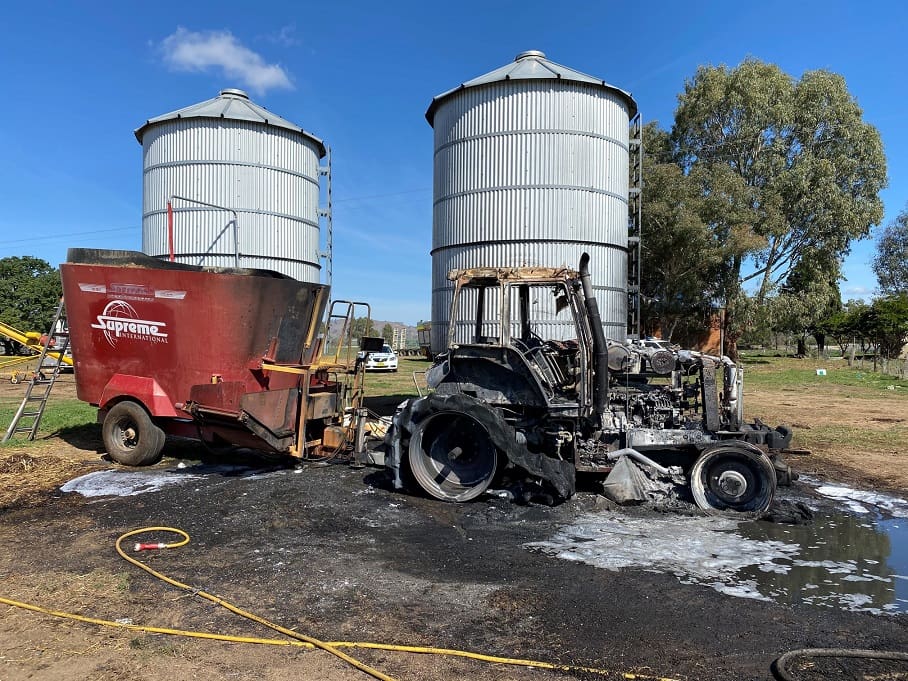 POLICE in the New South Wales Riverina, with the assistance of police from the Hume District, have charged a man with numerous offences following a tractor being set alight at South Gundagai on 18 April.
Police will allege that the 54-year-old man from Victoria drove a vehicle stolen from Albury to a property at South Gundagai in the morning of the 18 April, 2020.
It is alleged that he entered the property and stole a quantity of fuel from a parked tractor. Following this he then set fire to the tractor and left the area.
Police attempted to stop the male as he drove along the Hume Highway and Muttama Road but he failed to stop for police.
In the morning of 19 April 2020, a member of the public alerted police to a male in a vehicle, parked on the median strip of the Federal Highway near Goulburn. It was established the vehicle that this man was in was the stolen car from Albury.
The man was arrested and conveyed to Goulburn Police Station where he was charged with a number of offences including damage property by fire, stealing a motor vehicle, stealing fuel and failing to stop for police.
He was refused bail to appear at Goulburn Local Court on 20 April, 2020.
Source: Riverina Police
Anyone who has information relating to any criminal offences is encouraged to contact CrimeStoppers on 1800 333 000 or their local police station.