A STATEMENT from the Australian Government's Department of Agriculture and Water Resources on Friday afternoon confirmed a further two shipments of Canadian wheat into Australia have been approved: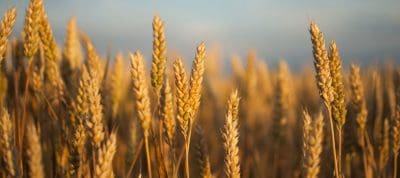 The statement said:
The department has today issued two permits to an Australian importer for single imports of bulk wheat from Canada, subject to strict conditions to manage any biosecurity risk.
Each permit is for one consignment loaded on a single ship.
Details of the importer is commercial in confidence.
The decision to import grain is a commercial decision by the importer. The department's decision to approve an import permit for bulk grain is based solely on whether the biosecurity risks can be managed.
The department has received 11 applications to import bulk grain from the USA and Canada. The applications cover canola, wheat, corn, and sorghum.
Three permits have been issued and the other applications are in varying stages of assessment.
The department has published a statement on the strict requirements which must be complied with to manage the biosecurity risks associated with imported grain:http://agriculture.gov.au/about/media-centre/on-the-record/bulk-grain-import-permits

Though the statement is devoid of detail which might breach confidentiality, trade sources said the permits were the next two in an ongoing shipment program for Manildra's starch gluten plant near Nowra, and would be discharged through the Port Kembla Quattro terminal; a vessel loaded in Canada mid-May and a second over the weekend, both scheduled for a June discharge in Port Kembla.
Manildra Group managing director
John Honan
wrote an
open letter
to grain growers last week explaining high protein wheat import would safeguard the future of its plant and it has an ongoing requirement to continue this through to the end of calendar 2019.  The wheat would be transported from Port Kembla to the plant by rail in purpose-built sealed containers.
A director of Australian Export Grain Innovation Centre (AEGIC) was mooted as having consulted to Manildra Group in respect of imports, a question being raised in respect of potential conflict of interest.
AEGIC chairman Terry Enright said the AEGIC Board had considered the involvement of one of its directors, Ron Storey, with Manildra Group in his personal consulting capacity and determined there was no conflict of interest.
"AEGIC's directors are fully committed to supporting and enhancing AEGIC's purpose of increasing value in the Australian grains industry," Mr Enright said in a statement.