THE signing by the United States and China of phase 1 of a trade agreement overnight has come as a circuit-breaker in the long-running trade dispute between the two countries and eased some of the concerns of exporting nations such as Australia.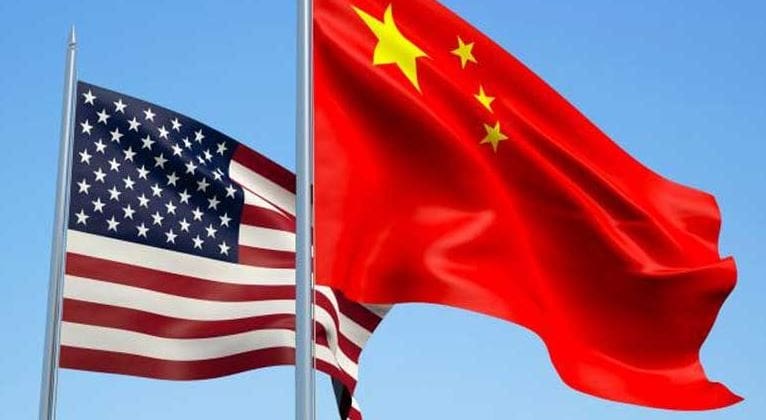 Under the agreement, China will reportedly increase its purchases of American goods and services by at least $200 billion over the next two years, which includes $40-50 billion worth of agricultural products.
Though China has confirmed it will increase its agricultural purchases, it has not publicly committed to a specific dollar amount, nor has it indicated which products it plans to buy.
Grain Producers Australia chair Andrew Weidemann, said the signing of the first-stage US-China agreement was good news for Australian agriculture and grain exports.
"It helps free up the trade. We have been concerned about the Chinese/American retaliatory actions they take against one another, and the flow on to the partners. It has cleared the air and should be good for the agricultural sector," he said.
GrainGrowers chair Brett Hosking said he couldn't see any serious implications for the Australian grain industry from the agreement.
"We already compete with a variety of nations to get access for grain into countries like China. We know that here in Australia we produce a really good product. Our growers are particularly good at what they do. The quality of the product will help carry us forward," he said.
"We really value our relationship with China and the trading partnership we have with them. We are seeking to develop that and grow it wherever we can."
American export stability
In the US, the National Farmers Union (NFU) said it was hopeful the agreement would stabilise its agricultural export markets.
In a statement, NFU president Roger Johnson said he was cautiously optimistic about the first phase of the agreement and would push for stronger and more enforceable provisions in the second phase.
"After so many months of uncertainty and escalating tensions, it is a good sign that our two countries appear to have found common ground. We are hopeful that this deal will meaningfully address China's problematic trade practices and intellectual property theft as well as finally establish some stability for American farmers' export markets," he said
"But given the numerous deals that have been reached and then breached in the past two years, we are also sceptical. And without more concrete details, we are deeply concerned that all of this pain may not have been worth it. Not only has this trade war cost farmers billions of dollars' worth of sales to China, but it has also bruised our reputation, making other trading partners reluctant to work with us.
"To justify these lasting damages, this deal must deliver more than vague, unenforceable, short-term commitments – we need real and lasting behavioural change from China, and we need reliable and robust agricultural export markets. That is the standard the Trump administration should be aiming for as it negotiates the next phase of this agreement."
US Wheat Associates (USW) president Vince Peterson said Chinese imports of US soft white (SW), hard red spring (HRS) and hard red winter (HRW) wheat classes had been trending up before abruptly ending when China implemented retaliatory tariffs on US wheat and other agricultural commodities in March 2018.
"Even though China has huge domestic wheat stocks, they were buying more US wheat because they needed it to meet growing demand for higher quality wheat foods," he said.
"The losses we demonstrated soon after China stopped importing US wheat have only grown since then, so we hope the agreement signed today signals a potential turn-around."