CBH took its first delivery of canola at the Port of Esperance on Friday, marking the start of winter crop harvest in Western Australia.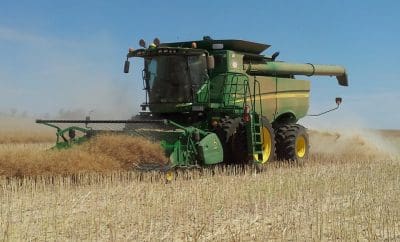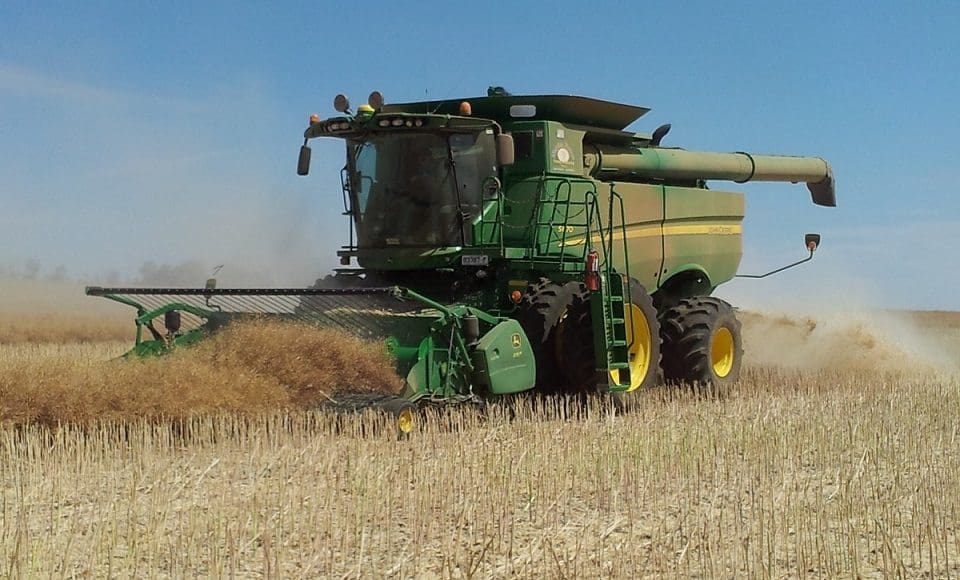 But it will be a few weeks yet before headers move into full swing across the WA cropping belt.
GrainGrowers WA regional coordinator, Alan Meldrum, said there had been a remarkable, late-season turnaround in prospects with recent rains resuscitating crops battered by a desperately dry growing season, particularly in the north and north-east.
"Given where we were in July where a lot of the state was a disaster, there has been a huge comeback. You wouldn't credit we could be in the situation we are now compared to what it was three months ago," he said.
"The north and north-east have done it tough. But there will be better grain quality than we might have had because there has been some rain.
"It is a much happier scenario than it was before. Where there was potential, we might now get that. Instead of getting 400 to 500 kilograms/hectare they might get 800kg to 1 tonne/ha and grain quality is likely to be okay, whereas before we were looking at having multiple screenings issues."
Mr Meldrum said it was across the south of the state where yields and grain size would probably be above average, but protein would be a concern.
"Esperance is the stand out. Apart from a touch of frost here and there, it will produce some very good yields well above average this year," he said.
"Everyone is talking about having under-fertilised for the yields that they will get now. Things were looking so awful at the time they decided not to spend money on the crop. By the time conditions improved it was too late to get a response. So, we are concerned about protein levels across the board being on the low side this year.
"We are not sure what oil levels in canola will look like. They won't be as fantastic as last year when we were getting 48 per cent and over 50pc oil which was outrageous. We'll be back to the pack with oil content this year."
Mr Meldrum said crops in general across the state were two to three weeks late this season and the main harvest wouldn't get going for a few weeks.
"There has been rain recently and it has been a bit cooler than a lot of people would like," he said.
"There have been between one and two inches (25-50mm) of rain across many areas of the state eight days ago, so that means harvest is delayed a little longer. No-one will be doing much in October.
"And the crop germinated later because it was held back by the really dry conditions in May/June and crop development didn't happen when it should have."