WESTERN Australian bulk handler CBH Group has received 1.2 million tonnes of grain in the week to Friday to take its total for the harvest to date to 3.2Mt, in line with intake at this time last year.
This is despite successive rain events over large portions of the grainbelt which have continued to disrupt harvest.
Chief operations officer Ben Macnamara said barley has comprised about 40 per cent of deliveries to date, while wheat has accounted for about 25pc.
"It has been a frustrating start to the harvest period for growers and our operations team, but we're hoping conditions over the next week will allow growers to get harvesting, and deliveries to increase into our sites," Mr Macnamara said.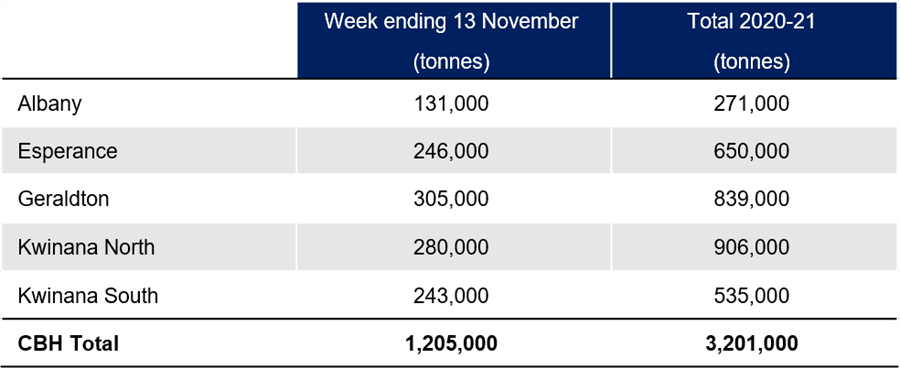 Markets mixed
International interest remains for January-March shipment, with Australian wheat now pricing into markets including east Africa and Saudi Arabia.
This is a first for some years, and reflects the larger crop expected in Australia and higher Black Sea values.
Bids to WA growers were steady last week, with APW1 in the mid $330s per tonne free in store (FIS) Kwinana.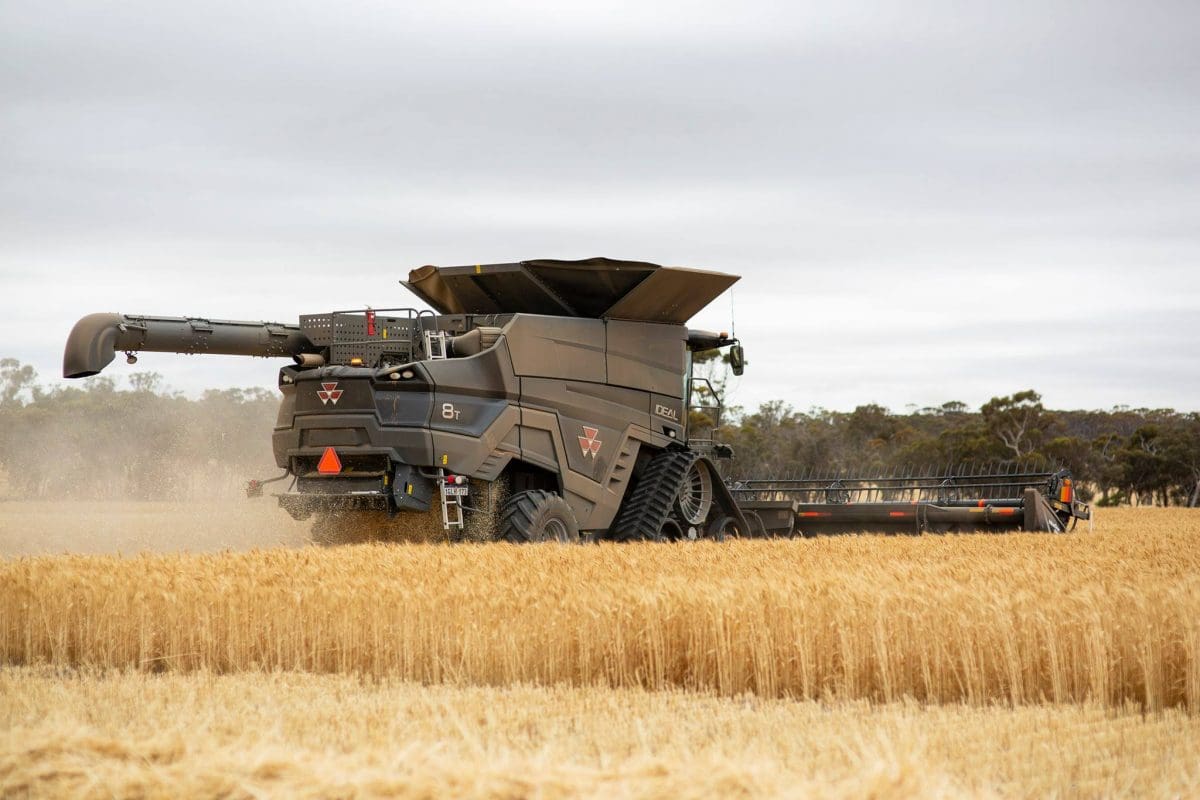 Grower selling of wheat has been slow as growers wait to assess grain quality following last week's rain.
Wheat quality in eastern Australia also is being watched closely, with rainfall across the nation creating some concerns throughout the market.
The barley market fell $10/t early last week as grower selling and limited international interest resulted in a softening market.
The announcement by Saudi Grains Organization (SAGO) on Thursday that it has called for 720,000t of barley for January and February 2021 arrival saw the market increase slightly, ending the week between $266-270/t FIS Kwinana.
In addition to this, SAGO has advised that barley purchases will revert to private importers, and SAGO will no longer be holding barley tenders in the near future.
This change will not necessarily impact demand.
The canola market continued to climb as the slowing of harvest saw the trade quickly look to secure canola for early vessels expected to load this and next month.
This has seen prices rally $20/t since early November, with grower values at $650-660/t FIS Kwinana.
However, once the trade has secured supplies, the market is expected to move closer to export parity.
With major European countries in COVID-19 lockdown, concerns around demand remain.
Following is a summary of conditions by zone:
Geraldton
CBH's northernmost zone has experienced another slow week following more rain in the region, with some growers receiving up to 14 millimetres.
The 305,000t delivered in the week to Friday was well below tonnages delivered in the same week in previous years.
At this stage, quality in the zone has held up, but there could be some slight deterioration in the form of falling numbers or stained grain in some wheat grades due to rain.
Wheat has made up the bulk of receivals.
Receivals should start to ramp up soon, with favourable harvest conditions expected over the next 10 days.
Kwinana North
Last week was another frustrating one for growers keen to make harvest progress, with rain across the whole zone on Monday and falls of 5-30mm.
Most growers have been harvesting lupins and canola over the past week in the cool conditions, and barley has made up the majority of receivals.
Wheat received so far has been of mostly good quality, but some parts of the zone are seeing high screenings.
An increase in deliveries expected this week as rain clears.
​Kwinana South
Widespread rain across the region slowed receivals dramatically last week following a weekend when growers were starting to ramp up harvest activity.
Harvest in the northern and eastern parts of the zone is now well under way, but successive rains have prevented growers in southern areas from getting a real start on harvest.
Early indications are that quality is holding up and looking slightly better than expected in some areas.
As of Friday, 23 of CBH Group's 26 sites across the zone were open.
Based on the current forecast, conditions should allow for harvest activity to increase this week.
Albany
Last week was a stop-start week one growers in WA's south west, who delivered some grain last weekend before they were again interrupted by rain early in the week.
Warm conditions mid-week saw growers return to their headers, but wet weather towards the end of last slowed things down again.
Barley quality has been good so far, with about 30pc of deliveries making malting grade.
So far, grain quality has been holding up despite the rain.
CBH Group will have a clearer view of its impact over this week as more grain comes into the system.
Wheat deliveries have started to come online in the north of the zone, while southern sites are receiving canola and some barley and oats.
Esperance​
The Esperance Zone has had another challenging week, with widespread showers in the middle of last week bringing activity to a standstill for a few days.
A front on Tuesday brought strong winds, and some crop damage has been reported.
Most deliveries consist of canola and barley, and quality to date has been good.
Turnaround times at port have been longer than hoped due to large volumes of canola and feed barley, and some generator faults which have now been resolved.
The port was full, but its first cargo of new-season barley yesterday departed the berth for Thailand, and with another vessel loading a panamax of canola now, receivals are again being taken at the terminal.
Wet weather may impact deliveries in the next day or two, and growers are expecting some warmer weather after that, which will result in increased receivals and more wheat deliveries coming into the system.
Source: CBH Group