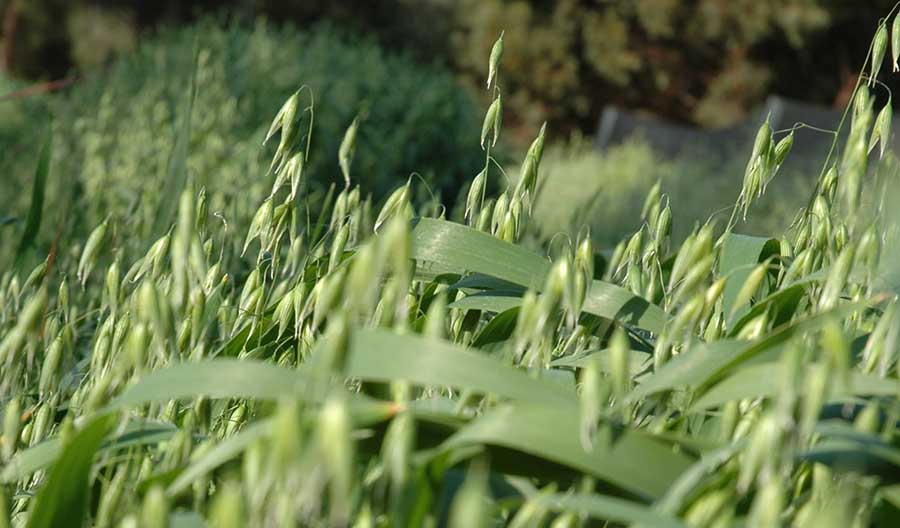 OAT producers in Western Australia are nearing the end of seeding this year's crop with plantings well up on past seasons, driven by reasonable prices and a small swing to the crop in the wake of the Chinese move to slap a tariff on Australian barley.
The Grain Industry Association of WA (GIWA) in its June crop report estimates growers in WA will put in just over 530,000 hectares this season, a significant increase on the 2018 and 2019 seasons when plantings were around 320,000ha.
GIWA Oats Council chair, Ash Wiese, said 80 to 90 per cent of the state's seeding programs had now been completed, with some crops sown dry.
"We had early rains at the end of February and then quite a gap until rain in mid-May. So, there was a reasonable amount of dry seeding done this year," he said.
Mr Wiese said there had been good oat prices last year and there had been some opportunities for growers to lock away oats at reasonably good levels.
He said the announcement in May by China that it was placing an 80 per cent tariff on Australian barley imports had prompted some WA growers to switch some acreage to oats, but it wasn't a substantial area.
"Obviously with the tariff put on barley half way through the season there has probably been a bit of a swing away from barley into wheat and oats, but by the time that happened most of the oat plantings would have already been in the ground, and a fair bit of barley planted as well," he said.
"So, although the swing might have happened, I don't think it was a huge swing."
Prices holding
Grain Trade Australia chairman and Grain Link managing director, Andrew Goyder, said most of the traditional oat growing areas in WA had had reasonable rain.
Mr Goyder said the old-season oat price was holding up around the $400/tonne mark.
"New-season oats are trading at a discounted price to old-season, however they are still historically strong prices. Prices are pretty good," he said.
Mr Goyder said demand from South East Asia and India had been reasonably strong, and there hadn't been any kickback on oats from China.
"We are getting some inquiry for new-season export oats at the moment. It is not strong, but it is certainly there. Pricing will depend on what the dollar does, but should still stay reasonably strong," he said.
Processing expansion
The processing sector in WA has expanded significantly over recent years.
Quaker Oats has increased the capacity of its Perth plant, UniGrain has upgraded its plant in Wagin and CBH has joined the sector with its new Metro Grain oats processing plant at Forrestfield.
Roughly half WA's normal oat production is processed. Almost all production is either exported raw or as a rolled product, mainly to Asia.
Grain Central: Get our free daily cropping news straight to your inbox – Click here