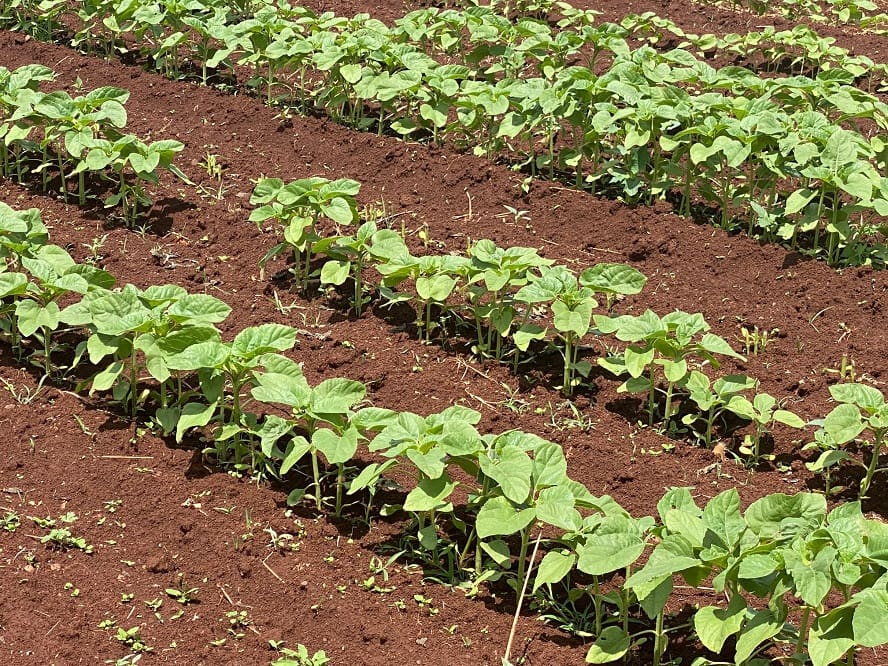 THE ongoing, wet spring across eastern Australia that has interrupted winter crop harvest and led to flooding in some regions is also causing issues for emerging and early-growth summer crops.
In some cases, heavy rains and waterlogging have forced farmers to resow.
On the Liverpool Plains in north west New South Wales, Agromax Consulting agronomist Greg Giblett said the long-fallow sorghum country had all gone in and the crop was between two-leaf and early tillering.
"Last week it was suffering from being too wet with a lot of purple leaves and nutritional issues. But at least the crops had established quite well and were progressing," he said.
Mr Giblett said the rain had also impacted the increased area of cotton that had been sown this year on the back of heady prices of potentially $600/bale.
"There was a lot of resowing with both dryland and irrigated cotton. A lot of the cotton went in after the long weekend in October and was hit by 50 to 75 millimetres of rain. Some people had over 100mm. So, that type of rainfall, associated with cool temperatures, was a double whammy," he said.
"Maybe 20pc of the dryland cotton had to be resown, and probably the same with the irrigated cotton. It was hit with more rain when it was just out of the ground at cotyledon stage. Last week it was up quite well, but suffering from being too wet.
"There has been more rain over the weekend, so I'd say our cotton is going to be severely waterlogged, suffering nutritionally and well behind where we need to be.
"There are irrigators with a lot of field inundation. They are pumping tailwater off the fields to save cotton stands."
Mr Giblett said there had only been a few paddocks of sunflowers go in as farmers found it difficult to find a market to take the crop.
At this stage those producers thinking of sowing mungbeans when the season opened were considering it as a double crop option into wheat stubble.
"But we are still weeks away from harvesting (wheat) crops so that is all in the future. There are no mungbeans being considered into what we would call good fallow. That has all gone into sorghum and cotton," he said.
On the eastern Darling Downs in southern Queensland, Nutrien Ag Solutions senior sales agronomist Hugh Reardon-Smith said a reasonable amount of summer crop had gone in, but the area would only be modest this year due to the large, preceding winter crop.
"There was some corn early that was mainly for silage, with a little bit for gritting," he said.
"There has been a fair amount of sorghum go in and more cotton this year, both irrigated and dryland.
"There are a few sunflowers. It is easy to flood the local market because it is not going to the crushing market, it is more for the seed market here."
Mr Reardon-Smith said the rain had been beneficial for most summer crops, but in areas where it had led to flooding there had been some damage.
"There could be some replanting from that. We will have to wait and see," he said.
Mr Reardon-Smith said there would be more sorghum and some mungbeans go in later in the season, and a few producers were even considering soybeans which were better suited to wet conditions.
Grain Central: Get our free cropping news straight to your inbox – Click here