Who is on the move in the Australian grain industry? Catch up with our latest update on industry appointments, rewards and achievements.
Baillie joins GRDC;
Shift for Starick;
MSF appoints Burt, Campbell;
Miller joins Lachstock;
InterGrain welcomes Freebairn;
Proud joins RBA;
AgriFutures names scholarship winners;
Changes at Warakirri;
Livingstone joins PN.
Baillie joins GRDC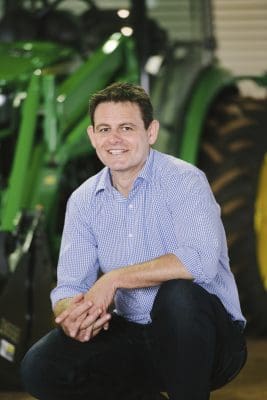 ONE OF Australia's leading agricultural engineers, Professor Craig Baillie has been appointed to the position of general manager of applied research, development and extension with the Grains Research and Development Corporation.
Prof Baillie will step away from his role at the University of Southern Queensland to take up the GRDC position in early June.
GRDC managing director Nigel Hart said the Toowoomba-based research leader would bring more than 20 years' experience in applied research, agricultural technology and commercialisation to GRDC.
"Craig is recognised and respected within Australia and globally for his achievements as a researcher, as well as his experience as an academic leader and we are really pleased to have him joining GRDC," Mr Hart said.
"He is one of those specialists who understands the issues and the language of growers, has the agricultural engineering research capability to develop the science, as well as the business acumen to take technology to commercial development.
"Craig is probably best known for leading the UniSQ research team that developed the vision-based precision spray technology incorporated into See & Spray Select that is now in use commercially by John Deere."
Professor Baillie has been UniSQ's Head of School and Dean for Agriculture and Environmental Science since 2022, and was previously deputy executive director of the Institute for Advanced Engineering and Space Sciences, and director of the Centre for Agricultural Engineering.
His career has focused on precision agriculture, and energy conservation and irrigation modernisation, and has earned him accolades including the prestigious Fulbright Scholar Award.
Prof Baillie was raised on a cotton property in Central Queensland and credits his childhood with fuelling his ongoing passion for agriculture and his dedication to improving farming systems.
"I am really looking forward to joining the GRDC executive team and I am confident in that role I can continue to make a difference for Australian agriculture," he said.
Prof Baillie replaces Dr Peter Carberry who retires in May after four years as GRDC's general manager of applied R&D.
Shift for Starick
GRDC has appointed Rebekah Starick as grower relations manager for its Southern region, covering South Australia and Victoria.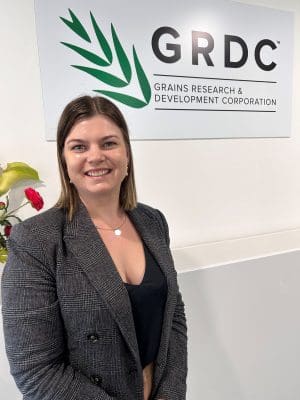 Ms Starick has joined GRDC after four years as an agribusiness consultant at Pinion Advisory.
While gaining her Bachelor of Agricultural Science at the University of Adelaide, followed by a Masters degree, Ms Starick worked during several harvests as a classifier for Viterra, and has a strong academic and operational understanding of the grain industry.
"I'm excited to continue my work in the Australian grains industry and work closely with growers and researchers on issues that benefit their businesses and the industry as a whole.
"What I've learnt over the past few years about volatility, pressure points and grain businesses will put me in good stead for my role and ensuring growers have access to research and information that helps them have profitable businesses.
Ms Starick is based in Adelaide and started in the role on March 6.
MSF appoints Burt, Campbell
Mallee Sustainable Farming last month appointed former trader Steve Burt as chair, saying the group has had a lot of growth and wanted to bring some external expertise.
Mr Burt is managing director of Turfbreed, and is a non-executive director of AMPS Agribusiness.
His other positions include four years to 2014 as managing director of PentAg Nidera.
MSF has also appointed David Campbell, an early advocate of no-till farming, as a specialist director.
"Both Steve and David will play paramount roles in shaping our new strategic plan that aligns with our organisational growth, and we are thrilled to have their experience and expertise to lead MSF into a new phase of operations," outgoing MSF chair Nicole Byrnes said.
Miller joins Lachstock
Lachstock Consulting has appointed of Matthew Miller to the newly created role of general manager of supply chain.
Mr Miller has extensive experience in all aspects of commodity and dry bulk freight trading, supply chain and risk management in Australia and across the Asia Pacific, including 10 years trading grain and protein meals, and 15 years trading in the dry bulk freight market.
Hailing from a mixed-farming property near Tamworth, NSW, Mr Miller studied Rural Science at the University of New England, and was a Twynam Pastoral Group of Companies cadet working on its various properties.
Now based in Brisbane, he has worked primarily for Twynam, Swire and Cargill, and in Sydney, Melbourne and Singapore.
"Matt will help Lachstock clients identify and manage risk associated with moving and trading dry bulk products.
InterGrain welcomes Freebairn
InterGrain has appointed Rehn Freebairn as its new territory manager for South Australia to oversee sales, marketing, and technical support for InterGrain's portfolio of wheat, barley, and oat varieties.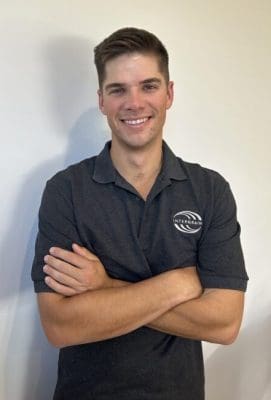 "I am delighted to be joining the InterGrain team, and keen to hit the ground running.
"I am passionate about agriculture and the role that innovative plant breeding can play in driving productivity and profitability for growers.
I look forward to working with the team to support growers in South Australia with high-yielding and profitable varieties."
Holding an agriculture degree from the University of Adelaide, Mr Rehn has previously worked for Bayer Crop Science, S&W Seed Company, and Pasture Genetics.
He is based in Adelaide.
Proud joins RBA
Researcher Christopher Proud has been appointed as senior rice breeder of Rice Breeding Australia.
RBA is a new not-for-profit company involving AgriFutures Australia, the SunRice Group and The Ricegrowers' Association of Australia, established to fast track rates of genetic gain in rice breeding.
Dr Proud will oversee the RBA breeding program which has a particular focus on accelerating the rates of genetic gain for water productivity in Australian rice.
His previous role was as a University of Queensland research fellow focussed on the genetic control of cold tolerance in rice and identifying and better understanding traits likely to be important in aerobic rice-production systems.
"As part of this research I was exploring high value traits to improve the water productivity of rice in temperate Australia," Dr Proud said.
Dr Proud joins Dr Georgina Pengilley who was appointed as inaugural CEO of RBA in September last year.
AgriFutures names scholarship winners
Recipients of the 2023 Horizon Scholarship have been announced, providing the 22 winners each with a $10,000 bursary over two years.
As part of the program, students also attend an annual four-day professional development workshop and complete two weeks of industry placement each year, all of which is covered by the support of their sponsor.
The AgriFutures Horizon Scholarship program provides the next generation of leaders with opportunities to kickstart their leadership skills and expand their networks.
AgriFutures Australia managing director John Harvey congratulated the 22 students from across Australia on their success and welcomed these future rural leaders to the AgriFutures Horizon Scholarship program.
"Congratulations to our 2023 AgriFutures Horizon Scholarship recipients, whose exceptional passion, ambition, and commitment to agriculture has distinguished them from a talented pool of applicants,"  Mr Harvey said.
"We are so appreciative to our industry sponsors for their investment in supporting the next generation of rural leaders."
Recipient
University
Sponsor
Alice Alexander
The University of Adelaide

AgriFutures

Export Fodder Program
Arran Hersburgh
James Cook University
Meat & Livestock Australia
Ben Peden
The University of Sydney

AgriFutures

evokeAG.
Charlie Shadwell
Charles Sturt University
Australian Wool Innovation Ltd
Daniel Bronitt
The Australian National University

AgriFutures

Rice Program
Ella Fleming
The University of Queensland

AgriFutures

Thoroughbred Horses Program
Ellie Buchanan
The University of Melbourne
Dairy Australia
Georgie Oldham
University of New England
Cotton Research & Development Corporation
Grace Moloney
The University of Adelaide
Grains Research & Development Corporation
Haylee Murrell
University of New England
Kalyx Australia
Holly Miller
University of New England
GRDC
Imogen Morison
The University of Queensland
Marine Bioproducts Cooperative Research Centre
Isaac Halling
UniSQ

AgriFutures

Pasture Seeds Program
James White
Charles Sturt University
Southern NSW Innovation Hub
Jarrah Ransome
University of New England

AgriFutures

Chicken Meat Program
Joshua Ronalds
Charles Sturt University
Horticulture Innovation Australia Ltd
Lucy Ford
Charles Sturt University
Baiada Poultry
Lucy Walsh
Charles Sturt University
Australian Eggs
Natalie Sawyer
University of New England
GRDC
Niamh Mason
The University of Queensland
Cotton Research & Development Corporation
Teale Simmons
The University of Sydney
GRDC
Tessa Cook
James Cook University
Meat & Livestock Australia
Changes at Warakirri
Warakirri Cropping last month appointed Dale O'Neill as its CEO, replacing Adrian Goonan, who has now taken up the position of investment director – agriculture with Warakirri Asset Management.
Mr O'Neill joined Warakirri in 2021, where he led a broadacre cropping enterprise totalling more than 100,000 hectares over nine aggregations across Australia.
Prior to joining Warakirri, he spent 11 years as general manager commercial at Burra Foods.
Mr O'Neill holds a Masters of Agribusiness from University of Melbourne and completed Farm Business Management at Marcus Oldham.
Originally from a family farming operation based in Gippsland, Victoria, he has spent time in Western Victoria and in Hong Kong where he was based for four years and led and developed a workforce across South Asia and Australia.
Livingstone joins PN
Rail-freight operator Pacific National has appointed Catherine Livingstone as the new independent chair of its board of directors.
Ms Livingstone is the former chair of the Commonwealth Bank of Australia, Telstra Corporation Limited and CSIRO, and has served on the boards of Macquarie Group, Goodman Fielder, Rural Press, and WorleyParsons.
Ms Livingstone is currently chancellor of the University of Technology Sydney, and is a director of Saluda Medical and The Australian Ballet.
She replaces Russell Smith, who chaired the PN board for the past six years.
Mr Smith guided the board and executive team through Asciano's sale of PN to Australian Logistics Acquisition Investments, the purchase of Brisbane's Acacia Ridge Terminal, and the development and construction of two NSW sites, the Parkes Logistics Terminal and the St Marys Freight Hub.
He will continue with PN as a director.
New role for Dickmann
The Australian Plant Phenomics Facility has a new interim executive director in Richard Dickmann, who has taken over from Susie Robinson.
Dr Robinson recently resigned from her role at APPF to relocate with her family to the UK, but will remain involved with the APPF in an executive advisory role until June.
Mr Dickmann has been on the APPF Advisory Board for four years, and is a director on the board of GRDC, and worked with Bayer in China, Germany and Australia for 21 years.
"The APPF Advisory Board and I remain committed to the vision of a strong, truly national and cutting-edge plant phenomics facility that is equal to or better than any in the world," Mr Dickmann said.
Got some People on the Move news to share? Send submissions to:
Grain Central: Get our free news straight to your inbox – Click here