Who is on the move in the Australian grains and cropping industry? Catch up with our latest update of industry appointments, rewards, retirements and achievements.
SunRice proposes additional external director
CSD board appointment
NSW Farmers boss pulls up stumps
New faces join Tasmanian board
Changing of guard at Auscott
New voices to advise on ag policy
Cotton leaders of the future
Inaugural Rural Press Club scholarship winner
New AHRI director
First professor in residence at Dookie
'Best and brightest' sought to represent Queensland
One Tree Agriculture appointment
RivCott research agronomist
New Murray Darling community members
Decipher beefs up South Australian presence
Scholarships awarded to new ag students
Top young scientists take ICM Agrifood Award
Agribusiness leadership award nominations
………………………………………………………………………………………….
SunRice proposes additional external director
SUNRICE has announced former CEO of Western Australian grain business Co-operative Bulk Handling (CBH), Andrew Crane, as the proposed additional external director who A Class grower shareholders will consider voting onto the SunRice Board at the company's AGM in September.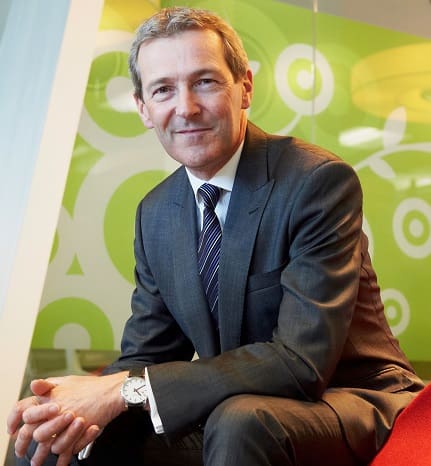 Dr Crane has more than 30 years' experience working in agriculture for a range of trading, processing and international marketing businesses as statutory authorities, listed entities and cooperatives.
He recently retired after eight years as CEO of CBH to pursue a non-executive director career.
Dr Crane has more than 25 years' experience trading with and investing in Asia including as a former CBH JV Director of Interflour, one of Asia's largest flour milling businesses operating in Indonesia, Vietnam and Malaysia.
SunRice chairman Laurie Arthur said there had been widespread support from growers and shareholders over the past 18 months on the proposed appointment of another skills-based director.
"Andy is very experienced, with a solid track record of delivering sustained growth and performance in large complex organisations through clear strategic thinking and execution, leadership of cultural change and a focus on safety and values," he said.
Dr Crane will be engaged as a consultant to SunRice ahead of the AGM on September 20.
………………………………………………………………………………………….
CSD board appointment
COTTON Seed Distributors (CSD) has announced the election of Cleave Rogan to the company's Board of Directors.
Mr Rogan fills the vacancy left by the retirement of Rob Tuck, whose term finished at the AGM in June after nine years on the CSD Board.
A long-term member of CSD, Mr Rogan is a cotton and grain grower at St George in Queensland, with over 35 years of experience in the agriculture industry.
He has extensive experience in research, development and extension policy from his representation on the Cotton Research and Development Corporation Board (including as deputy chair, intellectual property, remuneration), Cotton Innovation Network, Australian Cotton Growers Research Association, Cotton Australia Board (including as chair of the TIMS Herbicide Technical Panel), Australian Cotton Conference committee (including as chair of the 2010 conference) and the St George Cotton Growers Association.
Current vice-chair, Joanne Grainger, and director, Matt Norrie, were also re-elected at the AGM, after originally being elected in 2011 and 2012 respectively.
Led by chair, James Kahl, the CSD Board of Directors includes managing director, Peter Graham; Joanne Grainger; Juanita Hamparsum; Matt Norrie; Tony Quigley; Nigel Corish; Cleave Rogan; and Doug Rathbone.
………………………………………………………………………………………….
NSW Farmers' boss pulls stumps
NSW Farmers' CEO, Matt Brand, has announced he is resigning from his role and will leave the association later in the year.
Mr Brand, who joined NSW Farmers in 2011, said after seven and a half "great years" as CEO, it was now time to explore new opportunities.
"It's been a great journey. Restructuring, repositioning and realigning the Association has been a focus for the past few years. I'm very proud of the team here at NSW Farmers, the organisation we have enhanced and the members we represent. It's been a great opportunity and a pleasure to advocate on behalf of the farmers of NSW/ACT," he said.
The NSW Farmers' Board has asked Mr Brand to remain in his position until the end of August to help with the recruitment process for the next CEO.
…………………………………………………………………………………………
New faces join Tasmanian board
WAYNE Johnston was re-elected as president of the Tasmanian Farmers and Graziers Association (TFGA) at the organisation's Annual General Meeting.
Midlands farmer Marcus McShane continues in his role as vice president of the TFGA.
Two new board directors were also welcomed yesterday after a ballot was held amongst members: strategic consultant Allison Horswill, of southern Tasmania, and north-east dairy farmer, Andrew Aldridge.
They fill the positions left vacant by the retirement of north-west cattle producer Brian Stewart, and north-east dairy farmer Alan Davenport.
………………………………………………………………………………………….
Changing of guard at Auscott
FORMER Auscott marketing director, Ashley Power, has taken over the role of CEO from Harvey Gaynor.
Mr Gaynor has been with Auscott for nearly three decades, including six years as CEO overseeing the company's extensive cotton growing, processing and marketing interests throughout NSW.
Mr Power, who grew up on his family's cotton farm near Gunnedah, has worked for Auscott for more than 21 years.
…………………………………………………………………………………………..
Farm Institute changes continue
THE AUSTRALIAN Farm Institute's (AFI) retiring board chair, David Anthony, has welcomed Australian Pork CEO and six-year AFI board member, Andrew Spencer, to the role.
Mr Anthony joined the AFI Board in 2008 and was appointed chair in 2012. He is the former CEO and current chair of Auscott Limited and was chair of the Cotton Catchment Communities CRC.
Stepping into the board vacancy created by Mr Anthony's departure is Rural Bank CEO, Alexandra Gartmann.
Ms Gartmann has previously been CEO of the Foundation for Rural and Regional Renewal, which focused on the partnership between philanthropy, community, government and business supporting the economic growth of communities across Australia, and also CEO of the Birchip Cropping Group.
While the recent departures of Mr Anthony and founding executive director Mick Keogh signal the end of an era for AFI, recently-appointed executive director Richard Heath said the team looked forward to continuing the Institute's core work of producing intellectually robust research and to exploring new methods of extension and communication.
……………………………………………………………………………………………
New voices to advise on ag policy
ELEVEN new members from a range of agricultural industries have been appointed to the Agricultural Industry Advisory Council (AIAC), a body that advises government on issues affecting agricultural, fishing, forestry and water sectors
The new members, who have been appointed to the AIAC on terms ending 31 May 2020, are:
Troy Setter, Qld – chief executive officer and director, Consolidated Pastoral Company Pty Ltd
Veronica Papacosta, NSW – chair, Seafood Industry Australia; managing director, Sydney Fresh Seafood Group
Trent De Paoli, Qld – director, Austchilli Group and Food Technologist, University of Queensland
Grant Cairns, NSW – executive general manager, Regional & Agribusiness Business Banking, Commonwealth Bank
Kristen Frost, NSW – Merino breeder and 2018 WoolPoll Panel Member; livestock editor/senior livestock writer
Lisa Marty, Vic – industry consultant, Forestry Policy Services, Victorian Department of Environment, Land, Water and Planning; former CEO Victorian Association of Forest Industries
Rebecca Milliken, NSW – group human resources manager, Delta Agribusiness; president, Riverina Ag Network
Keith Pengilley, NSW – farm manager, Warakirri Cropping
Cheryl Rix, Vic – chair, Lower Murray Water
Rebecca Willson, South Australia – senior winemaker, Bremerton Wines
Michele Lawrence, Tas – joint owner and manager, Janefield Dairy
………………………………………………………………………………………….
Cotton leaders of the future
COTTON Australia has announced the 16 successful applicants who will participate in the 2018 Australian Future Cotton Leaders program.
The program, now in its sixth year and conducted in partnership with the Cotton Research and Development Corporation, identifies potential industry leaders and provides them with the necessary skills for future success.
Participants were selected by an industry panel, including graduates from past Australian Future Cotton Leaders Programs.
The 2018 program participants are:
Greg Anthony, Baulkham Hills, NSW
Nicholas Beer, Spring Ridge, NSW
Dean Brookes, St Lucia, QLD
Georgia Brown, Boomi, NSW
Murray Connor, Moree, NSW
Alexandra Dalton, Trangie, NSW
Lachlan Danckert, Deniliquin, NSW
Andrew French, Theodore, QLD
Nathan Hamblin, Narrabri, NSW
Tristram Hertslet, Talwood, QLD
Sharna Holman, Emerald, QLD
Rebecca Longworth, Mungindi, NSW
Fiona Norrie, Moree, NSW
Ngaire Roughley, Wee Waa, NSW
Jack Sharp, Couradda, NSW
Sam Simons, Gunnedah, NSW
During 2018, the Future Cotton Leaders program participants will undertake leadership training, meet with industry leaders and will be mentored by already-established and well-recognised cotton industry figures.
Additionally, the participants will develop and implement a small leadership project which mutually benefits both the individual and the cotton industry.
………………………………………………………………………………………..
Inaugural Rural Press Club scholarship winner
THE RURAL Press Club of Queensland (RPC) has announced University of Queensland student Jessica Miller as the first recipient of its Student Scholarship.
The $5000 cash scholarship was introduced this year to provide an opportunity for student journalists to network with, and learn from, Queensland's best rural journalists.
President Trent Thorne said Ms Miller was an outstanding applicant in a strong field.
"Jessica demonstrated a strong commitment to rural journalism, having already reported from Beef Week, and working with Queensland Rural and Industry Development Authority (QRIDA)," he said.
"Her experience growing up on the land shone through, and she's well on the way to being a talented rural story teller."
Ms Miller, who comes from Wowan in central Queensland, is in her fourth year of studying a dual degree in Bachelor of Journalism and Communications, majoring in Public Relations.
…………………………………………………………………………………………
New AHRI director
THE AUSTRALIAN Herbicide Resistance Initiative (AHRI) has appointed international weed scientist Hugh Beckie to the position of AHRI director, coinciding with the opening of a state-of-the-art laboratory at The University of Western Australia (UWA).
Mr Beckie, a Canadian farmer and researcher with Canada Agriculture from Saskatoon, Saskatchewan, takes the place of former director and renowned expert on herbicide resistance, Steve Powles, who retired at the end of June.
Grains Research and Development Corporation (GRDC) chairman John Woods said Dr Beckie was very well equipped to lead AHRI's world-leading work into the future and to build on Steve Powles' transformational achievements during his two decades in the role.
…………………………………………………………………………………………
First professor in residence at Dookie
THE FACULTY of Veterinary and Agricultural Sciences at University of Melbourne has appointed Professor Timothy Reeves as its first Professor in Residence at the Dookie agricultural campus in the Victoria's Goulburn Valley.
Professor Reeves, a distinguished international leader in agricultural research, development and extension, was a pioneer of no-till and sustainable agriculture at the Rutherglen Research Institute in north-eastern Victoria.
He has held a high number of senior international roles including as director general of the International Maize and Wheat Improvement Center (CIMMYT) in Mexico from 1995-2002, member of the United Nations' Millennium Project Task Force on Hunger and senior expert for the Food and Agriculture Organization.
Professor Reeves said he aimed to extend the students' understanding of the "big picture" of agriculture.
He will teach sustainable agriculture to Bachelor of Agriculture students based at the campus, provide support for student-industry engagement and deliver careers and research project advice.
He will also mentor graduate research students and early career academic staff and explore further opportunities to grow engagement between industry and the campus.
………………………………………………………………………………………….
'Best and brightest' sought to represent Queensland
QUEENSLAND's AgForce is urging the 'best and brightest' in broadacre agriculture to put their hands up to represent their fellow farmers and drive policies that take rural Queensland forward.
AgForce CEO Michael Guerin said nominations had opened for positions on AgForce boards and regional councils for the next two years.
"Delivering high quality food and fibre for domestic and overseas consumers is not an easy job, with Queensland farmers facing constant challenges from government decisions, the natural environment and fluctuating markets," he said.
"Representative bodies like AgForce are at the forefront of tackling these challenges and coming up with solutions that advance sustainable agribusiness and deliver better outcomes for all rural Queenslanders."
Members can nominate for positions on the AgForce Queensland Farmers Limited Board, commodity boards (cattle, sheep and wool, and grains) and regional councils in the North, Central, South-East, Southern-Inland and South-West regions.
Nominations must be received by midday on 8 August 2018, with ballots for contested positions opening on 5 September 2018.
………………………………………………………………………………………………
One Tree Agriculture appointment
PHIL Sloan has been appointed executive director of the Goondiwindi-based farm asset manager, One Tree Agriculture.
Mr Sloan has been a director of the company since its inception in 2014 and is also involved in a family farming business.
A past chairman of the Australian Cotton Shippers' Association, he will remain in his current role as the Australian manager for Cargill Cotton.
………………………………………………………………………………………………..
RivCott research agronomist
STEVE Buster has left his role as a cotton research agronomist with the NSW Department of Primary Industries based at Yanco in the Riverina to work as a consulting research agronomist with RivCott at Carrathool, and also to work as a private consultant.
…………………………………………………………………………………………..
New Murray Darling community members
THE MURRAY-DARLING Basin Authority (MDBA) has appointed 12 new members to the key community advisory body which helps guide the Basin's management and implementation of the Murray–Darling Basin Plan.
The new Basin Community Committee members represent diverse areas of the Basin and bring widespread expertise and community views on water use, local government, the environment and Indigenous water issues.
The new members will serve for three years, and will join four existing members Karen Hutchinson, Howard Jones, Jo Pfeiffer and current chair Rory Treweeke, whose terms have been extended for up to 18 months.
The Basin Community Committee members are:
Phil Duncan (Gwydir)
Amy Fay (Goulburn-Murray)
Karen Hutchinson (Murrumbidgee)
Emily Jenke (Lower Lakes)
Howard Jones (Lower Darling)
Susan Madden (Authority member)
Neil Martinson (Riverland)
Katrina Myers (Mid-Murray)
Samantha O'Toole (Lower Balonne)
Sandra Peckham (Bogan)
Jo Pfeiffer (Lower Lakes)
Floyd Robinson (Warrego)
Sue Rudd (Sunraysia)
David Thurley (Upper Murray)
Rory Treweeke (chair) (Lower Balonne)
Adrian Weston (Goulburn-Broken)
………………………………………………………………………………………….
Decipher beefs up South Australian presence
DECIPHER has expanded its technical sales team, announcing the appointment of Paul Wetherall as technical sales specialist with a specific focus on the South Australian agricultural regions.
Previously the business development manager for AgLive in South Australia, Mr Wetherall brings a wealth of experience in simplifying farm record keeping and driving on-farm productivity to the Decipher team.
Decipher business manager, Wayne Hiller, said the appointment was an exciting step in Decipher's journey to provide growers with greater insights into the nutritional requirements of their crops.
"From his base in Clare, South Australia, Paul will work to build relationships with our Pro Partners throughout the southern growing regions and will help us communicate the advantages that this powerful tool can unlock," Mr Hiller said.
…………………………………………………………………………………………..
Scholarships awarded to new ag students
LONGERENONG Agricultural College students Alise Riley, Echuca, and Rachel McIntyre, St Arnaud, have won this year's Victorian Farmers Federation (VFF) and Birchip Cropping Group (BCG) scholarship.
This long-running scholarship is awarded annually to two school leavers undertaking vocational education and training courses in agriculture at Longerenong College.
Each recipient receives $3750 to assist with their course fees, plus membership to the VFF and BCG.
Both Ms Riley and Ms McIntyre commenced studying their Advanced Diploma of Agribusiness Management at the beginning of the year and are keen to pursue careers in agronomy upon completion.
For VFF grains member, Marshall Rodda, the quality of scholarship applications increases year on year.
"The enthusiasm these students have for agriculture in unbelievable. The next generation of the industry is in great hands, and it's wonderful that the VFF and BCG can support these students in building their networks and knowledge," he said.
BCG manager projects and partners, Pru Cook, said both recipients demonstrated a sound understanding of the challenges agriculture was up against in the future.
"Their passion for helping address these issues is evident and it will be great to have their input as BCG members," she said.
………………………………………………………………………………………..
Top young scientists take ICM Agrifood Award
AUSTRALIA's two top young scientists have received the prestigious ICM Agrifood Award at the Australian Academy of Technology and Engineering (ATSE) Innovation dinner in Melbourne, recognising their contribution to the Australian agriculture and food sector.
Dr Angela Van de Wouw and Dr Shu Kee (Raymond) Lam each received the Award, which was presented by Professor Lindsay Falvey from the University of Melbourne's Faculty of Veterinary and Agricultural Sciences on behalf of Mr Doug Shears FTSE.
Dr Van de Wouw is a senior research fellow at the University of Melbourne's School of Biosciences. She has published more than 36 papers and is internationally recognised as a leading expert on canola blackleg disease.
Caused by a fungus, blackleg almost wiped out the Australian canola industry in the 1970s.
"Blackleg is one of the most severe canola diseases in Australia," Dr Van de Wouw said.
"We take a multidisciplinary approach to fighting this disease, considering genetic solutions whereby we identify resistant canola genes for breeding into improved crop varieties, and we have also developed molecular tests that can predict outbreaks."
Dr Lam is a research fellow at the School of Agriculture and Food at the University of Melbourne.
His work addresses how future climate conditions, with elevated carbon dioxide levels, will impact soil health and the key soil-plant processed that control nitrogen supply and crop utilisation.
"We have found that much more nitrogen will be required to sustain crop yield and protein content in high carbon dioxide environments, and as we know, the best way to achieve this is to use legumes to biologically fix nitrogen. But the gains are being lost," Dr Lam said.
"Depending on your soil type, applying fertilisers can undermine the beneficial effects of nitrification inhibitors, leading to increased loss of nitrogen via ammonia volatility."
………………………………………………………………………………………….
Agribusiness leadership award nominations
NOMINATIONS have opened for this year's Rabobank Leadership Awards recognising outstanding individual achievement in, and contribution to, Australia and New Zealand's food, beverage and agribusiness industries.
The two industry accolades – the Rabobank Leadership Award and the Rabobank Emerging Leader Award – are awarded annually to an accomplished leader in the agricultural sector and an up-and-coming leader.
Nominations for this year's awards close on August 10, 2018, with the winner to be announced at the annual Rabobank Leadership Awards dinner, to be held in Sydney on Thursday, October 11, 2018.
Nominations for both awards, together with the judging criteria, can be made on the Rabobank Leadership Awards website at www.rabobankleadershipawards.com
…………………………………………………………………………………………………………………………………………
Got some "People on the Move" news to share? Send submissions to [email protected]
Grain Central: Get our free daily cropping news straight to your inbox – Click here