AFTER 30 years of investing in agriculture, the privately owned Australian Food & Agriculture Co is offloading 13 New South Wales farms spanning 225,405ha, with hopes of raising about $700 million.
The jewels in the offering are trophy Merino studs Wanganella and Poll Boonoke, famed as the birthplace of the modern Australian Merino sheep and at the forefront of the Australian wool industry for more than 150 years.
Australian Food & Agriculture is one of the state's most significant primary producers with three livestock and cropping operating hubs in in the Coonamble, Deniliquin and Hay districts.
According to its website, it runs 78,000 Merino breeding ewes generating wool, Merino wethers and prime lambs, and supplies elite Merino genetics from the Wanganella and Poll Boonoke Merino studs.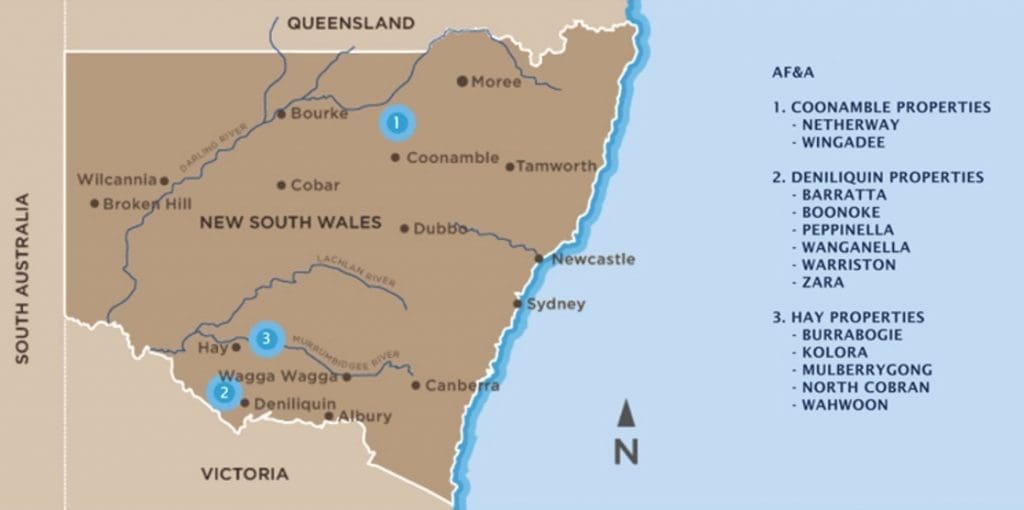 Around 4000 Hereford breeding cows underpin the marketing of 2000 steers annually, with the potential to boost numbers through steer trading matched to available feed resources.
Irrigated cropping layouts over 11,000ha grow rice, cotton, winter cereals, and forage requirements.
The portfolio was last offered to the market in 2017 for $330 million.
At the time, the late Colin Bell, Bell Financial Group founder, told The Australian the holdings were being sold because "Bell and his two brothers Andrew and Lewis Bell from the Bell Financial group, Bell managing director Alastair Provan and US hedge fund manager Ray Dalio were older than 70."
The AFA holdings are concentrated around Deniliquin, Coonamble and Hay.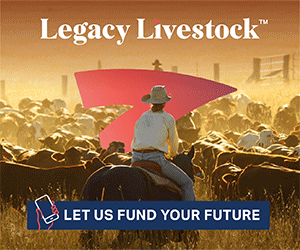 The Deniliquin group of properties span 122,935ha and comprise the original FS Falkiner & Sons property aggregation including Boonoke, Warriston, Peppinella, Wanganella, Zara and Barratta.
This aggregation is primarily centred on sheep and cattle breeding and grazing, with irrigated and dryland cropping as water availability permits.
The Coonamble properties, the 44,846ha Netherway and Wingadee, are situated on the Castlereagh River north of Coonamble.
Netherway is fully developed for broadacre dryland cropping, while Wingadee is a grazing and cropping property.
The 57,624ha Hay properties – Burrabogie, Mulberrygong, Kolora and Wahwoon – are located on the Murrumbidgee River to the east of Hay.
The most recent acquisition in the Hay district, North Cobran, is located north-east of Hay.
Australian Food & Agriculture also owns the Conargo feedlot, 25km north of Deniliquin, an approved intensive livestock facility for 5000 head of cattle and 15,000 sheep.
Operating since November 2017, the lotfeeding company produced and purchased livestock to meet specific market opportunities as well as custom feeding cattle for a number of clients.
In conjunction with extensive grazing activities, a substantial irrigated cropping program, including rice, cotton and winter cereals, is undertaken using 54,693 megalitres of water entitlements from the Murrumbidgee and Murray River systems, and bore water.
The sale of the massive portfolio is being handled by Bell Potter, one of Australia's leading financial advisory firms.
Colin Bell said at the time that the five-part owners were selling all of the company or a share of it, but the properties would not be split up and sold separately.
"We are being selective about who we approach – they have to be high-value individuals or companies both here or overseas with an interest in Australian agriculture – and what we are selling here is a profitable business, not just individual farms."
Grain Central could not confirm how the portfolio will be offered to the market this time around. At the time of publication, we were still waiting to hear from Bell Potter Securities corporate finance director Simon Matison. Any update will be posted here.