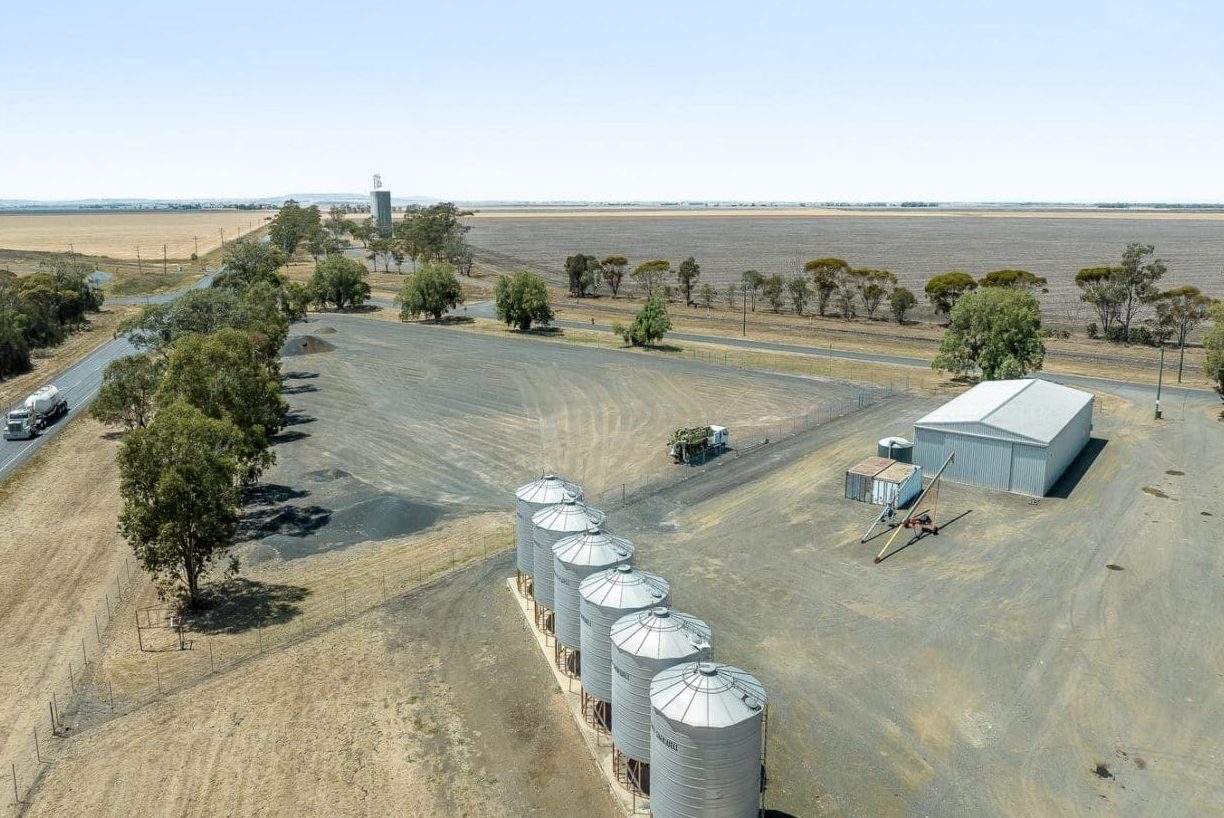 FORMER mobile seed grading business owners, John and Di Hunter have put their Brookstead Grain Handling site up for sale.
Located 58km south-west of Toowoomba, the site borders the Gore Highway in the highly productive Darling Downs grain-growing region.
The 1.33ha block includes a machinery shed, 438 tonnes of grain storage in six elevated silos and fencing to about two-thirds of the block.
Ray White Toowoomba agent Matt Cleary said the Hunters transformed the site from a bare paddock about 15-20 years ago.
He said the couple were well known in the district for offering mobile seed-grading services to local growers, and their move out of the area has prompted the sale.
Trading as Hunter Seeds, Mr Hunter travelled to farms across the Downs and the New South Wales-Queensland border region.
He has graded mostly wheat, barley, oats and chickpeas, as well as running a small seed-trading operation on the side.
"I kicked off as a mobile seed grader when I was 22 and I'm 65 next month," Mr Hunter said.
"I had a great life getting around to farms and I certainly don't regret it.
"I'm retired now; it was a great decision and I'm enjoying myself."
From bags to bulk
In the early days of his business, Mr Hunter said seeding grading and handling was mostly manual and labour intensive.
"When I first started seed grading, I used to bag and hand-sew most of the grain and stack it in a shed by myself.
"In 2000, I realised it was counterproductive to keep putting it in bags…so we went to all bulk handling."
Mr Hunter said upgrading to bulk handling proved fruitful for the business.
He said in addition to reducing the physical labour, it also gave the operation the ability to service larger farms in the Goondiwindi district.
Specialised business
In 2015 Mr Hunter sold the business, now trading as Darling Downs Seed Graders.
He said despite the increase in national and international agribusinesses, the local mobile grading business was still flourishing.
"The corporates seem to have trouble running these sorts of businesses.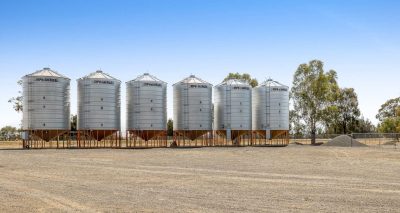 "There are logistic difficulties that they can't seem to deal with.
"It is also difficult getting and training people as it's very specialised."
Mr Hunter currently uses the site to store grain for local growers.
Diverse opportunity
Although the Hunters operated a niche business, Mr Cleary said the site could suit a variety of operations, mainly agriculture-related enterprises.
"It is creating a bit of interest, which is good."
Mr Cleary said he had fielded inquiry from "very different" parties which showed the opportunities the site could offer new owners.
Demand remains high
Mr Cleary said interest was still strong for grain properties on the Downs, but continued demand will be heavily dependent on the results of the upcoming summer crop.
"This next period is very critical, and weather is a big factor at the moment.
"Grain and cotton prices are still very good, so it now comes back to the weather.
"We really need rain in this next month…because summer crop is a main crop in the area.
"If we can get a half decent season, the outlook for grain's properties here are still good."
If not sold prior, the Brookstead Grain Handling site will head to auction on November 30.