FOOD and agribusinesses looking for local and international investment for their enterprises have a great opportunity to gain insights into one of the most important elements for success – becoming investment-ready – at an upcoming seminar in Brisbane.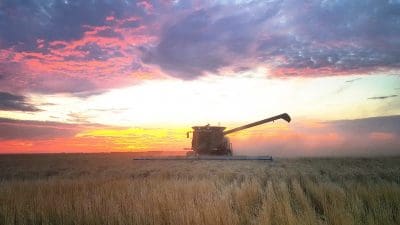 The Australian AgInvestment Readiness Forum being held on 8 August is very much a first of its kind, focusing specifically on the importance of agribusinesses understanding what investors are looking for, and how to prepare for investment and to execute a deal.
Host by Bentleys Chartered Accountants and international law firm K&L Gates, the forum will feature speakers from some of Australia's leading agribusiness advisors who will provide practical tips and advice on how food and agribusinesses can prepare to attract investment to their business.
Speakers will represent the funds management industry, banking, accounting, law, academia and trade and regional economic development agencies from all three levels of government.
"We are running this forum because over the last couple of years there has been a lot of interest and discussion in the industry about local and international investors looking at opportunities to invest into Australian agriculture" said Ben Cameron, managing partner at Bentleys.
"From discussions with our agribusiness clients and other producers that are interested in exploring opportunities to find an investment partner, the question moves quickly from how do we find investors, to how do I present my business as an investment opportunity?"
Food and agribusinesses attending the forum will hear from speakers on a range of topics including the types of investors interested in agribusiness opportunities, what they look for and what agribusinesses can do to prepare and engage with them, Mr Cameron said.
One of the forum speakers Brian Healey, a partner and agribusiness legal expert with K&L Gates, believes focusing on the execution of a deal is a critical element for the agriculture industry to capitalise on the opportunities available for attracting investment.
"There is tremendous opportunity in Queensland (and Australia more broadly) to attract local and foreign investment – particularly from large US pension funds and corporate investors into agribusinesses," he said.
"But the level of execution to get the deal done successfully is generally not where it needs to be."
"From these 'pioneering' stages, a greater level of application and understanding is needed to execute deals between Australian agribusinesses and local and foreign investors alike, to make sure that great investment opportunities are not missed but are brought to fruition for the benefit of producer and investor alike," he said.
What: The Australian AgInvestment Readiness Forum
Where: Mercure North Quay Hotel, 85 North Quay, Brisbane.
When: Tuesday 8 August, 9am.
Registrations: Close on Friday 21 July. Click here to access the program and register.