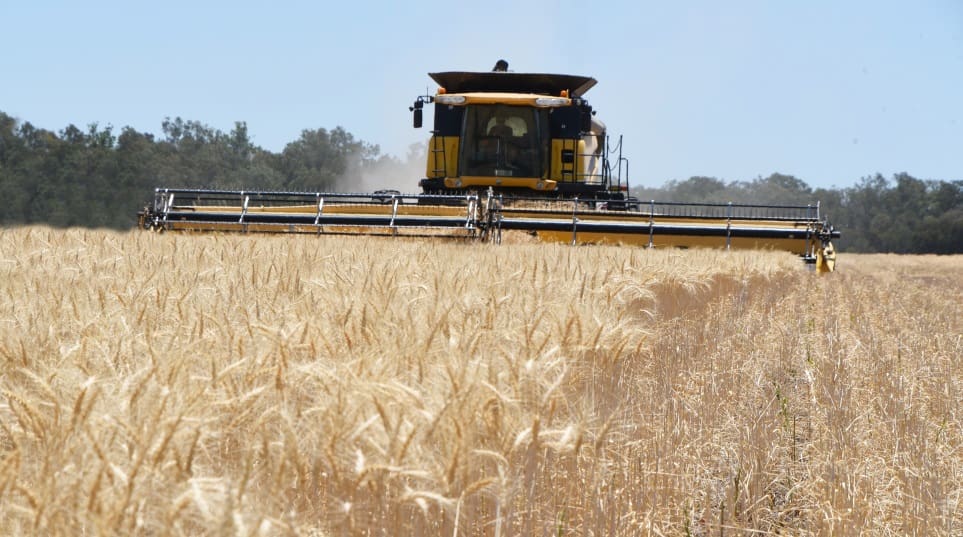 SOME of the first farming and grazing properties secured earlier by the NSW State Government under the now-abandoned Cobbora Coal Project will start to filter onto the market next month.
Almost 44,000 hectares of prime agricultural and grazing land around Dubbo, Wellington, Dunedoo and Mudgee in the state's central west was resumed earlier by the Labor state government as part of the Cobbora coal project, before the development decision was overturned by the coalition government last year.
The aggregation of 158 local holdings bought by the Cobbora Holding Company (CHC) totalled some 43,600 hectares. It includes about 32,000ha of mixed farming land, described as well-suited to a range of production enterprises including winter cropping and livestock enterprises grazed on native and improved pastures.
A further 1790ha of country comprises lifestyle type holdings of varying scale as well as conservation offset land, native vegetation and biodiversity corridors.
In total, the sale process will represent one of the largest agricultural land divestments ever seen in the NSW central west.
The sale process for the portfolio will be staged to encourage a wide range of purchasers, avoid oversupply, and promote the future economic prosperity of the region, the government said earlier.
A total of 16 properties including two significant agricultural enterprises will be included in the first round of sales, being put to auction at Dunnedoo Golf Club on December 15. Other instalments will follow over the next 15 months.
On offer at next month's initial auction will be three larger holdings up to 3239ha in size, and 13 smaller rural/lifestyle blocks.
CBRE Agribusiness will oversee the auction campaign, supported by accounting and agribusiness advisers, Chapman Eastway and local central-west property agent Milling Stuart.
CBRE agribusiness director Col Medway said the auction would provide opportunities for a broad range of buyers, in what was a very tightly-held district.
"The initial announcement in relation to the CHC landholdings has already generated considerable buyer enquiry and we expect that when the auction campaign commences this will only accelerate," he said.
"We expect that the larger agricultural aggregations will be hotly contested, especially from established farming families"
"We expect that the larger agricultural aggregations will be hotly contested, especially from established farming families looking to expand their existing landholdings."
The largest holding up for auction comprises an aggregation of six properties, collectively known as Avondale, a mixed farming operation totalling 3239ha. Its size makes it one of the largest landholdings in the region.
Comprising quality soils and underpinned by favourable climate characteristics, Avondale was well suited to a range of breeding/finishing and winter cropping enterprises, marketing documents suggested.
The holding comprises about 1600ha of cultivation, 1300ha of quality arable grazing land and 300ha of timbered ridges, shelter and support area. Other features include 74 dams utilising contour banks to enhance catchment efficiency, as well as 7km of double frontage to Sandy Creek, ensuring full utilisation of the property's grazing area year round.
"Avondale presents a rare opportunity to secure scale and production capability in the Dunedoo region. Land area of this size in the surrounding area is seldom offered to the public market," Mr Medway said.
Also up for sale is Glenroy, a mixed farming operation totalling 2633ha, well suited to a range of breeding/fattening and winter crop production enterprises.
Comprises a number of properties, Glenroy includes 800ha of cultivation, 1530ha of quality arable grazing land and 300ha of timbered ridges, shelter and support area, with 40 strategically-placed dams with large catchments and storage capacities.
The other larger holding up for auction is Tallawang, a 365ha property with 327ha of cultivation currently under winter crop. The property is suited to grain and fodder production enterprises and has capacity as a high-performance grazing holding. Direct frontage to the Castlereagh Highway provides a high profile opportunity for a seedstock enterprise.
In November last year, the NSW Government announced it would cease the sale of the Cobbora Coal Project and begin a process to sell the Cobbora Holding Co landholdings as agricultural land. In May this year, the Government announced the land sale process, with the land to be sold by competitive tender, public auction or private sale depending on the type of land being offered.
Sale proceeds will be directed to Restart NSW, to be invested into new infrastructure across the State, NSW Treasurer Gladys Berejiklia said earlier.
"The valuation of the land for sale for agricultural use exceeded all offers received from parties interested in a developing a mine on this site," Ms Berejiklian said.
"The government intends to sell the land in parts rather than as one lot in order to both maximise value and to enable smaller investors to bid, including existing licence and lease holders."
The auction of the CHC properties will be held at 11am on December 15 at Dunedoo Golf Club.
For more information and to register interest, visit www.cbrecobbora.com