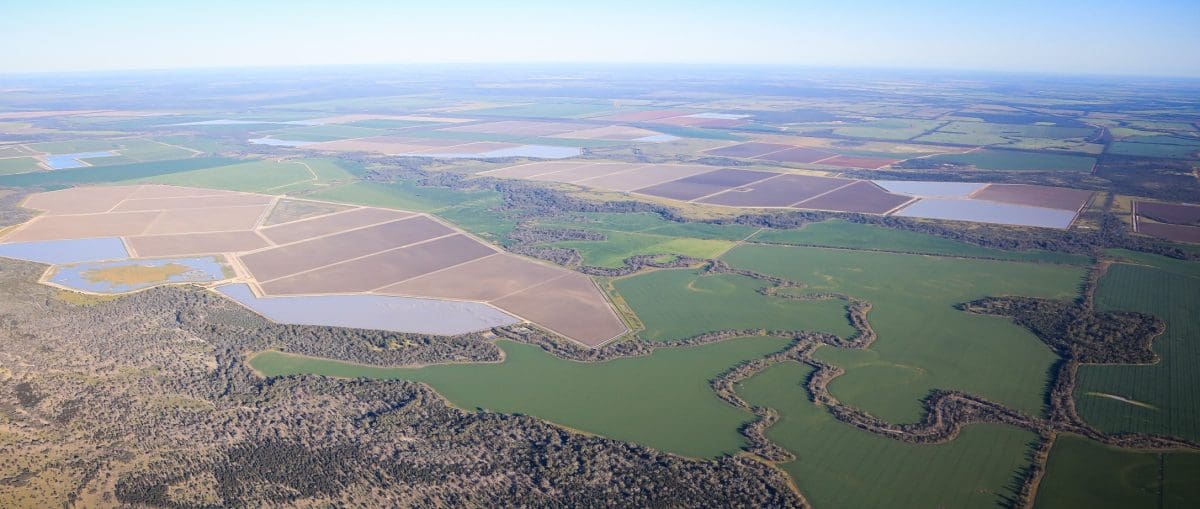 PREMIER irrigated cotton farm, Worral Creek Aggregation, is on the market, with the Queensland and New South Wales border operation being off-loaded by well-known cotton growers and cattle producers, the Reardon family.
For sale by expressions of interest, the aggregation covers 26,855 hectares and includes than 65,900 megalitres of annual water entitlements.
The aggregation started when the Reardon family bought WC in 1990 and now includes a total of seven properties between Talwood and Mungindi in the Border Rivers region of Queensland.
Approximately 7510ha has been developed to bankless, siphon and spray irrigation.
The aggregation is on track to produce more than 75,000 bales of cotton this season and is expected to consistently achieve this annually.
An additional 6720ha of dryland grows of a diverse range of cereals and legumes.
JLL's Agribusiness directors Clayton Smith, Chris Holgar and Geoff Warriner have been appointed to sell Worral Creek, in conjunction with Oxley Capital Partners as transaction advisors.
Mr Smith said the combination of water entitlements, storage and infrastructure made Worral Creek an attractive proposition.
"With over 70,000ML of on-farm water storage, excellent water infrastructure and development with an extensive suite of plant and equipment, the aggregation represents one of the most significant irrigated cotton enterprises to hit the market in recent years," Mr Smith said.
"The unique location of the aggregation at the confluence of multiple major systems enables the efficient capture of water from various water sources fed by inflows throughout the vast Border Rivers catchment.
"On-farm storages and up-stream regulated dams are currently at capacity, giving the new owner confidence in next year's production."
Oxley Capital Partners managing director, Ben Craw, said Worral Creek has historically produced average yields of up to 14.5 bales of cotton per hectare and has the capacity to enable more than 6200ha to be planted on average.
"The Worral Creek Aggregation represents an institutional-grade asset offering truly unique production scale and water reliability within the Australian irrigated cotton market," Mr Craw said.
Worral Creek Aggregation is for sale as a going concern.
The sale process will be conducted in two stages with stage one seeking non-binding offers by May 12.
Source: JLL