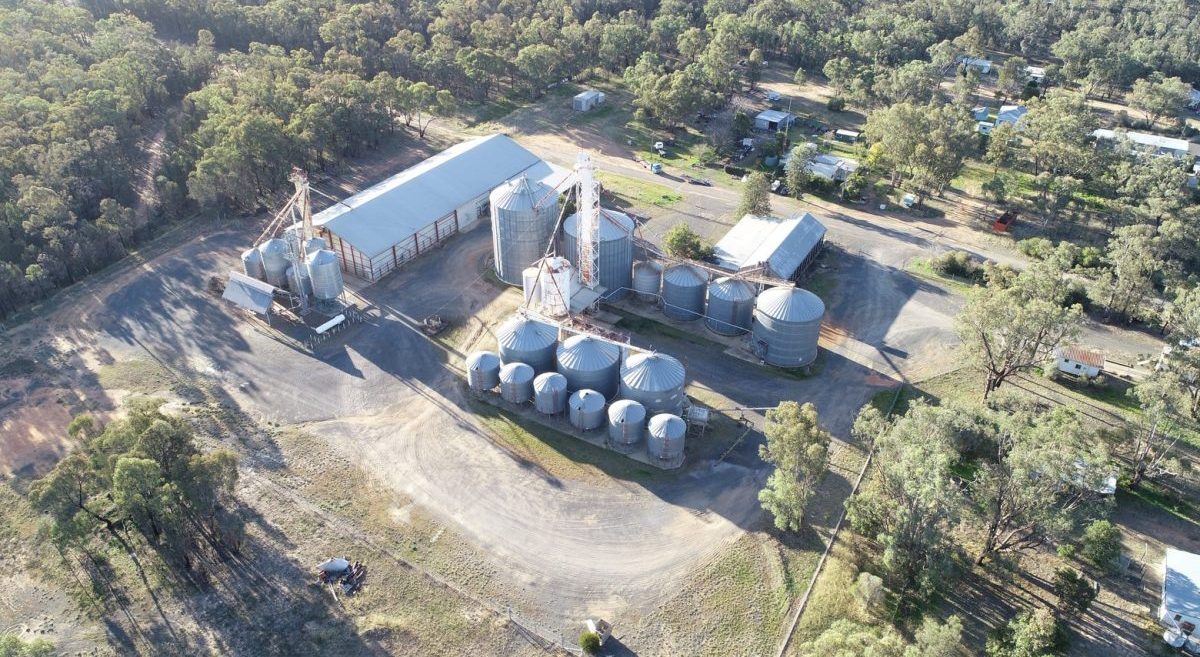 LIVERPOOL Plains agriculture merchandise and research business, AMPS, has sold its Premer grain storage and drying facility to a partnership of two farmers.
Located in the Premer township, the 2ha site features 18,170t tonnes of grain storage and a commercial scale grain dryer.
It was listed for sale or lease via an expressions of interest campaign managed by LAWD senior director Col Medway and director Josh Ledingham.
Richard Hudson and Nick Hockings have taken over the business, which will be known as Premer Grain Services, and will continue to offer grain storage and drying service to growers in the district.
AMPS CEO Nigel Herring said the business' operations has changed significantly since it purchased the Premer site in 2008.
"We think the market has changed quite significantly and our capacity to add value in that space is not what it once was…15 years ago," Mr Herring said.
"Back in those days we were involved in grain-broking activities, and it was a part of the strategies for us to be involved in a more paddock-to-plate concept."
He said AMPS has "moved away from that" and was now focused on providing agriculture merchandise to customers and continuing its research activities.
Mr Herring said the company was pleased that the site sold to people who have a rural background.
"Keeping it local was pretty important to us.
"Our shareholders are predominantly farmers and we felt like it was a natural fit to sell it to local people who would run a really good service."
Drying service continues
Alongside the grain storage operation, AMPS had run a successful drying service from the Premer site.
"The real value for the Premer site is that it has a useful grain-drying set-up."
Mr Herring said the company dried "significant volumes" of mostly sorghum for growers on the Liverpool Plains.
He said the new owners will continue to offer this service to growers.
Caroona retained
The Premer facility was one of two grain storage sites owned by AMPS, with the other operation located at Caroona, 20km north-west of Quirindi.
Mr Herring said AMPS has no intention of selling the 8ha Caroona storage facility.
"The Caroona site also has grain storage but it's significantly smaller in volume than Premer."
He said the site is also used as a base for AMPS' merchandise business, and therefore offered dual benefits for AMPS.
"We still provide a service and will continue to for grain storage."
Second sale for district
The Premer Grains transaction came just months after another Liverpool Plains grains storage facility Bayliss Grain sold.
Located at Borambil, south-west of Quirindi, Bayliss Grain was purchased by grain-trading company, Agracom.
The facility was operated by Len Bayliss who had been carting grain since the 1960s, and established the company in the 1980s with his family.
It was listed for sale in March 2021.
Grain Central: Get our free news straight to your inbox – Click here