A DURABLE fabric Australian made for Australian conditions is in solid demand as bunkers play an increasingly important role in satisfying up-country grain-storage needs.
Manufactured by Melbourne-based company GALE Pacific Limited, the Landmark fabric is widely used by fabricators who supply the eastern Australian market.
As well as being fully recyclable, Landmark fabric is half the weight of PVC, and GALE Pacific category manager commercial Simone Ardern said these factors helped to make Landmark the preferred option for those with bunkers to cover.
"As demand has shifted away from PVC due to the difficulty and cost associated with disposal and difficulty in handling, we have seen a lift in the use of our Landmark fabric," Ms Ardern said.
Landmark is woven reinforced polypropylene with a proprietary coating to provide the strength and durability needed to withstand Australia's harsh conditions.
Ms Ardern said the impacts of COVID on the supply chain and the way it has elevated the importance of Australian-made goods have also bolstered demand for Landmark as the fabric of choice for bunker covers.
"Australian made is resonating more than ever with Australian manufacturers and the Australian farming community."
Ms Ardern said Landmark has built a strong reputation for performance built up over many years, and is used extensively by bulk handlers as well as farmers.
"The lighter weight of Landmark ensures that laying out the grain cover is quicker and easier, reducing the strain on labour and machinery."
"The benefits farmers derive from Landmark outperforming PVC on a strength-to-weight ratio are significant."
"Being lighter than PVC, Landmark is also easier to handle, which in turn delivers efficiencies right across a grain-cover project."
Compared with the more common three-year warranty available from some of its competitors, Landmark comes with a five-year warranty, and offers superior protection against flex cracking.
"That means your grain tarps will endure the constant stress caused by wind movement, as well as the harshness of the Australian sun.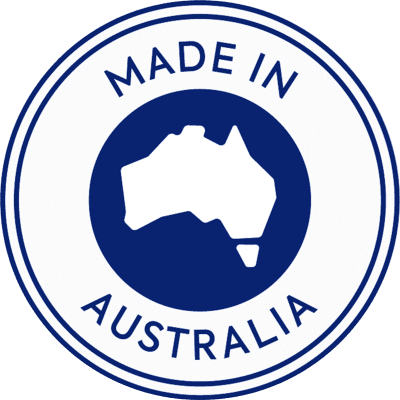 "And at the tail end of grain storage, Landmark's light weight means it's easier to pack up and store, which has a further positive impact on productivity and longevity."
GALE Pacific is an ASX-listed company, and grew out of a Melbourne family business founded on knitting textiles.
In the 1970s, the company developed the world's first shadecloth-knitting technology, and is today a global business supplying sectors including building, horticulture and water conservation as well as agriculture.
GALE Pacific has been supplying the grain industry with fabric to cover bunkers since the 1980s, and developed Landmark in the 1990s specifically for bunker storages, and as an alternative to PVC.
Ms Ardern said GALE Pacific has anticipated strong demand ahead of what is set to be another big harvest.
To make sure you get Australia's leading grain bunker cover, speak to your fabricator partner today, and ask for Landmark by name so you don't get caught short this season.