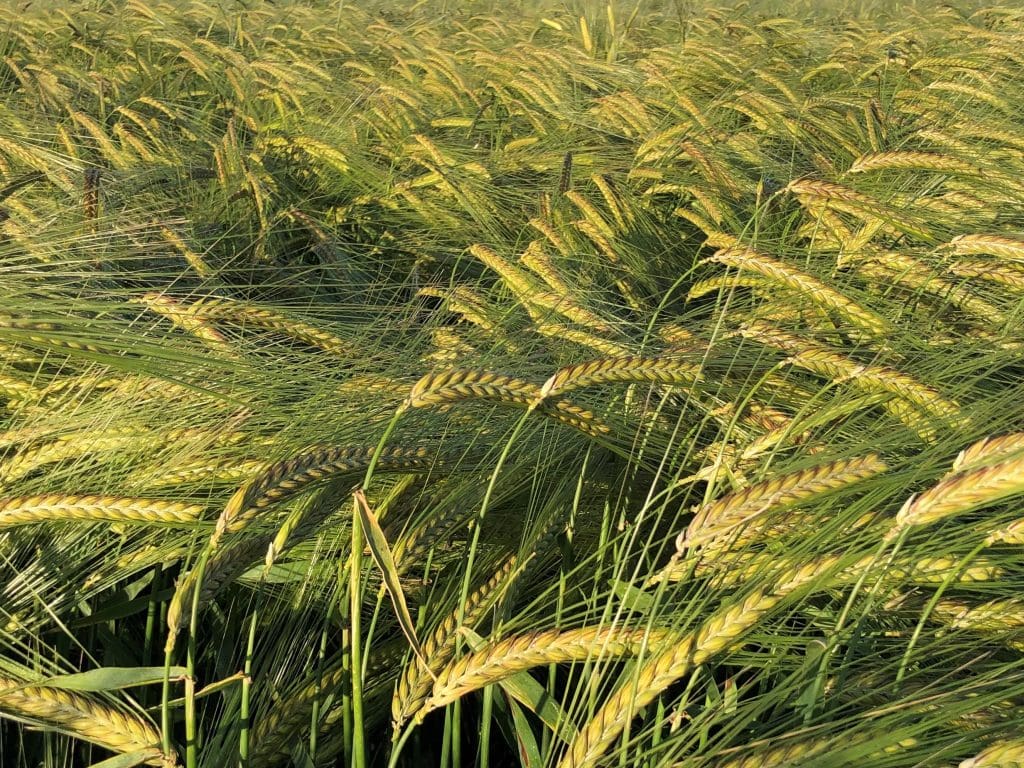 GROWERS have a new graze-and-grain opportunity with Newton, a winter barley bred by SECOBRA and released in Australia by Seednet in time for planting next year.
Newton is a long-season variety with a higher grain yield potential than Urambie barley that was released for the graze-and-grain market almost 20 years ago, and is quicker maturing but not known for its grain yield.
Newton has prostrate early growth that is competitive against weeds, and produces a large amount of biomass for grazing.
It has a strong vernalisation, or cold-period, requirement to move from vegetative growth to grain development, and can be sown as early as the break of the season allows.
This characteristic means Newton is unlikely to develop grain in regions with warm winter temperatures.
Newton also develops slowly with a long growing period, so should be planted before June to have enough time to develop grain.
Two-row type stacks up
Bred in France by the international organisation SECOBRA, Newton had been in Australian research projects for a number of years before Seednet began evaluating its commercial potential in 2020.
Seed multiplication then followed, and this year Newton seed crops are being grown in Western Australia, South Australia, Victoria, Tasmania, and New South Wales.
Seednet evaluated both six-row and two-row winter barley varieties from SECOBRA and found the six-row types were too prone to head loss and pinched grain in average Australian conditions, so only the two-row type Newton has progressed to commercialisation in Australia.
It should be noted that as a winter variety, Newton is more susceptible to head loss and pinched grain than spring varieties.
Newton is a feed-quality barley, and does not contain attributes that make it suitable for seeking malting accreditation.
Research organisation Field Applied Research (FAR) has done the majority of trial work to date on Newton barley, which was this year entered into FAR's Germplasm Evaluation Network program.
Newton has also been included this year in long-season barley trials of the National Variety Trial (NVT) program, which will provide disease-resistance ratings and grain-yield and harvest-quality data from SA, Vic and Tas.
For past trial results, agronomic details and seed availability information about Newton barley, contact Seednet or its partners. Click here for more information.
Source: Seednet