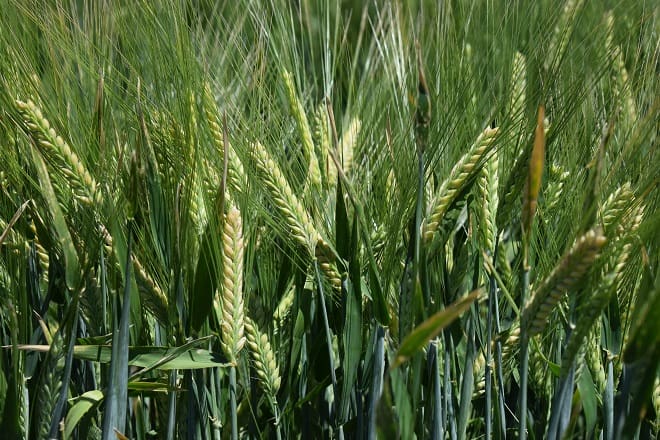 WORLD total grains production (coarse grains and wheat) in 2019/20 is forecast to expand by 1 per cent (pc) y/y, to 2159 million tonnes (Mt), as bumper harvests of wheat and barley are partly countered by a smaller maize crop.
Bigger world total grains production nearly compensates for tighter opening inventories, so total supply is placed only a fraction down y/y.
However, with increased consumption, world closing stocks are expected to fall for the third successive season, with the pace of drawdown accelerating. At 598Mt, down by 27Mt y/y, the global grains carryover at the end of 2019/20 is placed at a four-year low.
This is entirely owing to a decline for maize stocks, with these seen contracting to the least in six seasons, mostly because of anticipated falls in the US and China. World maize consumption in 2019/20 is forecast to exceed production for the third consecutive year, despite six years of the past decade production has exceeded consumption.
In contrast, wheat stocks could reach a record level and, after dropping to their smallest in six years, inventories of barley are expected to post some recovery.
Trade in grains (Jul/Jun) is projected to increase to 370Mt, fractionally exceeding the previous peak in 2017/18. Larger shipments of wheat, barley, sorghum and rye are foreseen, but trade in maize is forecast to recede for the first time in 11 seasons, albeit only modestly.
Wheat record
Current crop world wheat production, forecast at a record 764Mt, was boosted by larger than expected wheat harvests in the US, Ukraine and parts of the EU.
Yield potential in some countries, incl. in Russia and Kazakhstan was curbed by occasionally hot and dry weather.
Forecast production in Argentina may exceed 20Mt, which would be a record.  Potentially strong returns saw plantings, which were completed under mostly favourable conditions, increase for the fourth consecutive year.
World wheat inventories at the end of 2019/20, though dipped a little in 2018/19, would be unchanged from the 2017/18 year, at 270Mt, slightly below the five-year average.  What has changed though is that stock in the hands of the major exporters, which was 82Mt in 2017/18, this year would be 68MT.
IGC forecast world wheat trade to increase slightly to 172Mt. Increased shipments to Far East Asia and sub-Saharan Africa were expected to more than compensate for declines to a number of countries in Near East Asia.
Barley rebound
After several years of decline in world barley production and consumption, 2019/20 is expected to bring a turnaround in crop size and usage; export trade also expanding from around 26Mt to around 27Mt.  In the EU, as barley crop size rebounded, consumption will exceed 50Mt for the first time since 2011/12.  Barley consumption by consumers in the world's two largest importing countries Saudi Arabia and China is expected to increase fractionally to around 8Mt and 7Mt respectively.
Source: IGC
Grain Central: Get our free daily cropping news straight to your inbox – Click here