AGRICULTURAL Shows Australia (ASA) has welcomed this morning's announcement that the Federal Government will fund a $36 million support package for agricultural and royal shows.
The Supporting Agricultural Shows program will provide a one-off reimbursement to agricultural show societies to deal with cash flow pressures caused by COVID-19-related cancellation of agricultural shows.
ASA chair Dr Rob Wilson said the funding was much-needed and would ensure agricultural and royal shows could continue after the pandemic.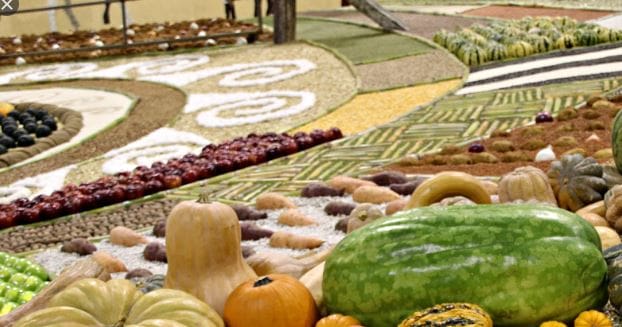 "The financial support will enable the consideration and planning to begin for agricultural shows in 2021 and will provide the local communities and the interrelated stakeholders and businesses the confidence to engage and participate, to ensure these Australian iconic events to continue," he said.
The Supporting Agricultural Shows program comprises three components:
$10 million in operational support for local show societies. Shows will be able to claim up to $10,000 if their attendance last year was less than 2,000, up to $15,000 if their attendance was between 2,000 and 4,999 and up to $70,000 if their attendance was over 5,000.
$26 million in operational support for Royal Agricultural Show societies which can additionally claim for unrecoverable costs associated with preparing for the cancelled show.
$100,000 in operational support for Agricultural Shows Australia's Rural Ambassador Program.
All agricultural shows that have cancelled their show in 2020 because of COVID-19 will be eligible and they will not have to compete for assistance.
Agricultural shows engage in activities to promote, celebrate and support regional areas and are the most effective event that educates about agriculture and food production.
The events also assist to bridge the city-country divide and have been an integral and essential component of rural communities for over a century, with some agricultural societies approaching their 200th year.
"These iconic events provide community connections and wellbeing as well as encouraging agricultural education through competitions and benchmarking of agricultural pursuits and produce," Dr Wilson said.
There are 580 agricultural shows held in Australia each year which provide a significant contribution of over $1 billion to the Australian economy.
About 6 million people, or a quarter of Australia's population, attend an agricultural show each year.
"This funding supports not only the big royal shows in each capital but right down to the small country shows, because we acknowledge the role shows play in connecting agriculture and regional Australia to metropolitan Australians," Minister for Agriculture, Drought and Emergency Management David Littleproud said.
Eligible reimbursement costs are expected to include bank fees, utilities, rates, insurance, fire alarms and equipment, cleaning supplies, telecommunications, IT system licencing costs, website costs, state/national show body affiliation fees and rent.
Source: ASA, Federal Government