NSW Farmers has come out in support of greater involvement in the alternative protein space, both to leverage a growth opportunity and to ensure traditional and alternative proteins are complementary rather than in competition.
NSW Farmers' Agricultural Science committee chair, David Mailler, said it was important for this burgeoning sector to be underpinned by Australian research and development.
"Our members recognise that traditional livestock industries alone won't meet the global demand for protein over the next 30 years," Mr Mailler said.
"The alternative protein sector is growing exponentially, and our domestic producers are well-placed to take advantage of this."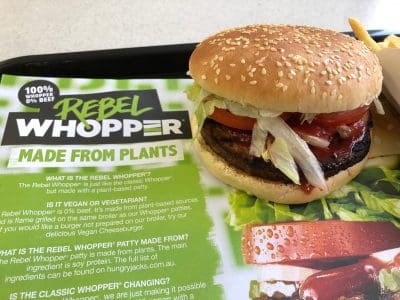 Mr Mailler said that the rate of meat substitution by alternative horticultural and grain products would not pose a risk to the viability of animal agriculture in Australia.
"There's always going to be a demand for our high-quality meat products, both domestically and internationally," he said.
"Research from Meat and Livestock Australia tells us that most Australian households are buying meat, and that there's a positive perception of livestock industries amongst Australians."
Mr Mailler said NSW Farmers supported clear labelling of alternative protein products to provide certainty for consumers, and encouraged all protein industries to work together on providing evidence-based marketing claims.
"Both traditional and alternative protein products need to be responsive to consumer preferences regarding transparency and sustainability, and we need to compare like with like when talking about sustainability claims.
"Australian producers are world leaders in ethical, sustainable livestock production, and we expect that our alternative protein sector will be as well."
Mr Mailler said governments could help boost productivity for the alternative protein sector and drive value for producers by investing in onshore manufacturing projects.
"Currently, most of the ingredients for plant-based protein are imported, because we don't have the domestic capacity to process Australian-grown produce.
"If we really want to reap the benefits from this emerging industry, we need the policy settings and investment to ensure our grain and horticulture producers can access local processing."
Source: NSW Farmers