INTERNATIONAL Women's Day 2021 today has been marked with the opening of applications for the National Farmers Federation's (NFF) fourth annual Diversity in Agriculture Leadership Program.
The program is a mentoring opportunity for women who want to play a leading role in shaping the future of agriculture and regional Australia.
The NFF said graduates of the program, now a 30-strong alumni, have gone on to hold industry board positions and continue to be changemakers within their sectors and communities.
NFF president Fiona Simson said the program was transforming gender representation within agriculture and directly addressed the theme of this year's IWD: #ChoosetoChallenge.
"For many years, unspoken barriers have seen women all but excluded from the forums where key decisions are taken about agriculture and the future of regional communities," Ms Simson said.
"Thankfully, transformative change to fix this inequality is now well underway."
In 2016, Ms Simson was elected as the first female president of the NFF in its 40-year history. Today, women make up 50 per cent of the NFF board.
Last year, for the first time, the program's partner, the Department of Agriculture, Water and the Environment, reported female representation on agriculture, fisheries, and forestry related government boards as having risen to 50pc.
"These are just two important examples of the progress towards the NFF's 2030 Roadmap goal of doubling the number of women in agriculture's leadership roles by 2030," Ms Simson said.
The NFF said the Diversity in Agriculture Leadership Program is made possible by the support of leading business, advocacy and government partners, all of which are leading by example in ensuring female and male voices are heard equally within agriculture.
As a requirement of the program, each partner pledges their commitment to make meaningful change towards gender diversity and commit to reporting on their progress annually.
"Our program partners have actively chosen to challenge the stereotypes and bias that prevent agriculture's leadership ranks from being more inclusive," Ms Simson said.
QFF identifies women's financial insecurity
On International Women's Day, the Queensland Farmers' Federation (QFF) has identified financial insecurity as a significant issue for farm businesswomen and released a discussion paper to facilitate pragmatic steps towards a more positive future they can count on.
QFF chief executive officer Dr Georgina Davis said women's work and expertise were critical to maintaining and developing agricultural businesses but some women were exposed to financial insecurity due to a lack of economic support structures.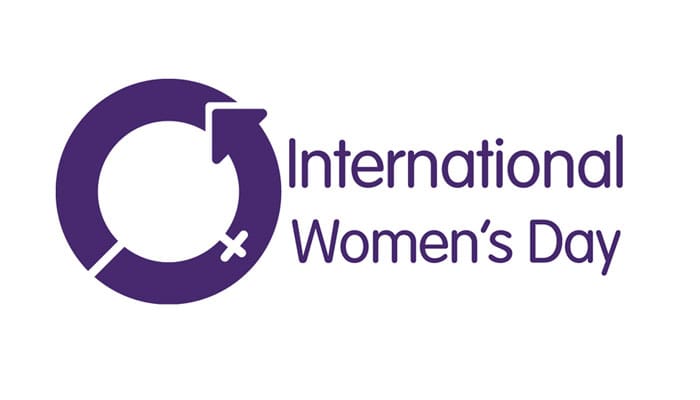 "Factors such as exclusion from decision-making and control over wealth, an inability to earn personal income, and a lack of institutional recognition can make farm businesswomen disproportionately vulnerable to poverty in retirement, or after significant events such as bereavement, divorce, and natural disaster," Dr Davis said.
"Research identified that many women in agriculture today continue to work without pay, struggle to generate and retain off-farm income, contribute little to superannuation or capital for retirement, are ineligible for services such as insurance, and receive insufficient government support.
"The paper recommends extensive and accurate data be collected to determine the issues, while support must be provided to farm businesswomen through mentoring and financial and legal advice."
Dr Davis said the policies of government and bodies such as insurance providers must also be reviewed to ensure they understood, and were inclusive of, the unique needs of farm businesswomen.
"Following on from this paper, QFF's Farm Businesswomen Working Group will work to identify and prioritise implementation strategies. Farm businesswomen are invited to consider the discussion questions, join the conversation and share their experiences with the Working Group by 30 April, 2021.
"In addition, the QFF-led Rural Jobs and Skills Alliance is working with UQ Skills to deliver a 'for women, by women' edition of their Farm Business Management Skill Set program which aims to celebrate and encourage women's participation in agriculture by providing them with the skills and knowledge to manage farm business.
"Commitment is needed from government, industry bodies, researchers, and farmers themselves to address the gaps, progress change and assist farm businesswomen achieve financial security."
NSW Farmers celebrates women's vital role
NSW Farmers chief executive officer Pete Arkle said women played a vital role at NSW Farmers, from Board members to committee Chairs in the Association's membership and policy, communications, IT, finance and regional staff.
"Today is a special opportunity to mark their leadership in a field that has historically been associated with men," Mr Arkle said.
"With Fiona Simson leading agriculture nationally at NFF, and also a past president of NSW Farmers, there are great opportunities for talented and capable individuals, irrespective of gender, to step up help lead the growth of NSW and Australian agriculture.
"We're proud to advocate on behalf of the many farm enterprises that are partly or fully operated by women, and it's promising to see more accurate representation filter through with the appointment or election of more and more women to industry leadership roles.
"All of our extensive livestock committees, which include cattle, sheepmeat, goats and wool, are now chaired by women.
"It's an exciting time to be part of NSW Farmers, and while many women leaders may not want to be singled out, it's still important to acknowledge their integral role in agriculture and regional NSW,. Mr Arkle concluded.
Sources: NFF, QFF, NSW Farmers
Read 'The Financial Security of Farm Businesswomen in Australia' Discussion Paper: www.qff.org.au/wp-content/uploads/2021/03/QFF-Farm-Business-Women-Discussion-Paper.pdf
Join the conversation with QFF's Leadership, Diversity and Inclusion: Farm Businesswomen Working Group: www.linkedin.com/groups/13916629/ or email [email protected]
Register for UQ Skills' Farm Business Management Skill Set program: https://skills-training.uq.edu.au/farm-business-management-skill-set-special-edition
To mark International Women's Day 2021, applications open today for the National Farmers Federation's (NFF) fourth annual Diversity in Agriculture Leadership Program. A now well-established initiative, the Program is a mentoring opportunity for women who want to play a leading role in shaping the future of agriculture and regional Australia.