A SPATE of incidents involving farm machinery bringing down power lines in South Australia has prompted a warning from power and safety authorities.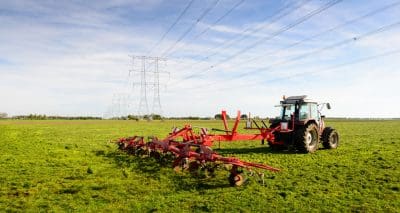 SA Power Networks manager of stakeholder relations, Paul Roberts, has urged farmers to make safety a priority when working near overhead power lines.
"In the past week we have had seven separate machinery and vehicle incidents involving damage to our power lines in rural areas," Mr Roberts said.
These incidents include:
On Monday 8 May, about 50 customers lost power after eight spans of line on our Loxton South 19,000 Volt SWER (Single Wire Earth Return) in the Riverland were brought down by farm machinery.
More than 600 customers lost power on Wednesday 10 May, after a tractor knocked down a power pole on our 33,000 Volt line between Hummocks and Ardrossan on Yorke Peninsula, and 74 customers were affected when a boom sprayer contacted the Alma 19,000 Volt SWER in the Mid North.
A crane working on a wind farm caused another outage on 13 May, initially affecting 100 customers, when it pulled down lines on the 19,000 Volt Caltowie SWER in the Mid North.
On Sunday 14 May, 84 customers lost power when a farmer towing a large aerial brought down a 19,000 Volt SWER line at Marrabel and six customers were affected when a grain header contacted the line on the Hanson 19,000 Volt SWER near Burra.
Late in the evening on Monday 15 May, farm machinery brought down part of the Parrakie 19,000 Volt SWER line in the Mallee, affecting supply for about 20 customers.
"We often respond to outages that have been caused by activity on farms during intense work periods. Right now, many farmers are preparing for planting and working beyond the end of daylight, so these incidents are an important reminder of the risk," Mr. Roberts said.
He said it was important for farmers to ensure anyone working on their property was aware of the location of power lines and carry out a safety check before starting a task.
"Farmers need to be aware of the voltage of the line and the appropriate safe distances for working near those lines. The higher the voltages, the greater the clearances required to stay safe," he said.
According to SA Power Networks, when an object or vehicle comes into contact with power lines there is a high risk of electric shock.
If this happens, you should immediately contact power authorities and (preferably) do not move from the vehicle until the power is switched off.
Source: SA Power Networks