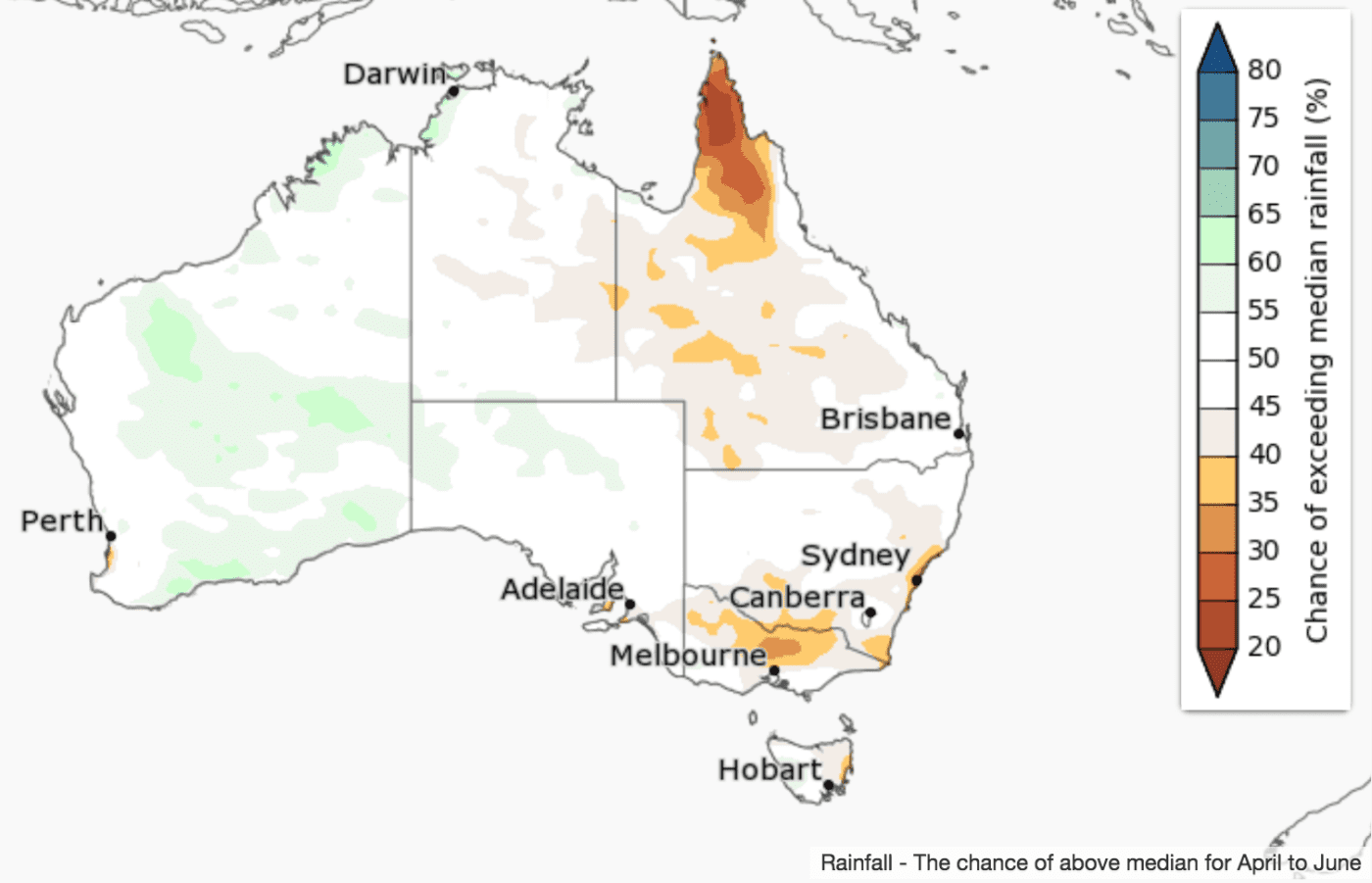 There are 'near-equal' chances of a wetter or drier three months for most of Australia, according to the Bureau of Meteorology's 'first-look' climate outlook for April to June 2019.
The Bureau says April to June is likely to be drier than average over the Cape York Peninsula in Queensland, and central to northern parts of Victoria, extending into southern NSW. Elsewhere there is no strong shift towards a significantly wetter or drier than average three months.
April is likely to be drier than average across northern and eastern Queensland, extending into northern NSW. Inland southern WA is likely to have a wetter than average April.
Historical outlook accuracy for April to June is moderate for most of the country but low across southeast WA, northern SA, much of NSW and southern Queensland.
Warmer than average conditions likely to continue
Warmer than average days and nights are very likely for most of Australia for April to June. These warm outlooks follow Australia's warmest summer on record.
Historical accuracy for April to June maximum temperatures is moderate to high across most of Australia, except southeast WA and southwest SA where accuracy is low. Minimum temperature accuracy is moderate for most of the country, but patchy across southwest WA, southeast Australia and parts of the north.
Source: Bureau of Meteorology