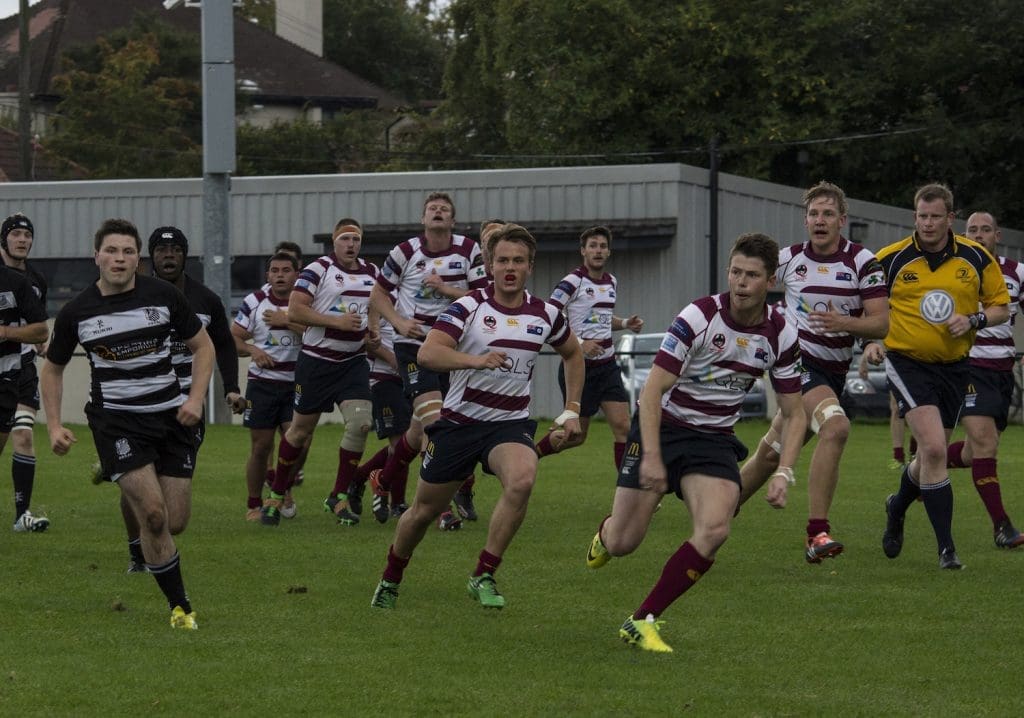 In the lead up to this weekend's third test between the Wallabies and All Blacks in Brisbane, a team of talented and passionate rugby players selected from throughout rural Australia will be embarking on a unique rugby tour of their own.
The Australian Stockman Rugby Union team fly out tomorrow for a 24 day tour of New Zealand and Argentina, which will include fixtures against Papakura Rugby Club, the Auckland Police Rugby Team, Los Tordos RFC, Atletico Del Rosario RFC and San Andres RFC.
The team has been selected from country players hailing from Australia's remote, rural and regional areas.
Australian Stockman founder Shaun Mackin believes it will be a tour that represents the best qualities of Australian country culture and country rugby.
"The players have been selected from most corners of Australia and have been chosen not only on their ability but also on their character, have been training throughout the year to meet our strength and fitness standards.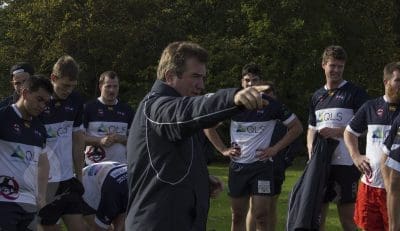 "This is an initiative that provides country athletes an important development opportunity to be coached by some Wallaby legends like Chris Roche, Guy Shepherdson and Tony Melrose, then take their skills back to strengthen their clubs and local rugby competitions".
The Australian Stockman also address important issues facing young men in country areas such as mental health and well-being and domestic violence.
"We see sport as an opportunity to reach young people with positive messages around social issues they may other-wise not address" Mr Mackin said.
"We are blessed to have former NRL coach and welfare officer for the QRL, Murray Hurst, joining us on tour as both a skills development coach and a voice to educate the players on suicide, depression and domestic violence. This is something positive we can do to help drive down the negative statistics around these issues in country areas. Men speaking to men on these topics is really important."
The 2017 tour's major partner is Anglo American. "We appreciate the support of community minded businesses like Anglo American who invest into important initiatives like the Australian Stockman, without their support, providing young people from all over Australia athletic and personal development opportunities like this would be so much harder. The group conversations we have with young people about mental health and well-being are life changing and potentially lifesaving".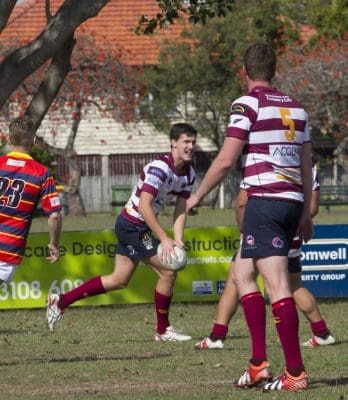 Anglo American's Metallurgical Coal acting CEO, Mark Heaton, said sais the partnership with the Australian Stockman Rugby Union team in 2017 was a valuable opportunity to raise awareness for mental health and promote key wellbeing issues with young people in the communities in which the company operates.
Australian Stockman head coach and former Wallaby Chris Roche is looking forward to the challenges that await overseas.
"This Australian country squad will be playing and training at a high level, we hope to show them a number of things they may not be used to and have this squad execute a running game that great rugby is built upon. Both New Zealand and Argentina will be tough, it will test the forwards, the backs and our set piece, but that's what makes the Aussie spirit so great, we love a challenge, I expect these young men to embrace each challenge and overcome them together as a team".
Former Wallaby, Guy Shepherdson sees it as a way he can give back to the game on a grass roots level: "I was fortunate enough to play a high level of rugby in my career, I guess I have learnt a few things that may be able to help other players aiming to play at a higher level as well. I'm looking forward to helping out where I can and enjoy the rugby and meeting a lot of blokes from country areas while on tour."
Name
Position
Club
Region
Roche, Chris
Head Coach
Former Wallaby & Australa U19's & U20's coach
Hurst, Murray
Skills Development Coach
Former NRL Coach
Melrose, Tony
Assistant Coach
Former Wallaby & NRL Player
Anomelechi, Enyioma
Referee
Mackay QLD
QLD
Hollebone, Cameron
Physio
Charters Towers QLD
QLD
Adams, Josh
Loosey
Caloundra Rugby union
QLD
Austin, Freddie
Lock
Melbourne Unicorns
VIC
Christensen, Marcus
Lock
Wanderers Rugy
Newcastle NSW
Caskey, Tom
Outside Back
Rangers Rugby
Toowoomba QLD
Coutts, Ben
Prop
Wests Rugby
Canberra ACT
Devere, Trent
Loosey
Mariners Rugby Club
Wide Bay QLD
Heron, Leonard
Lock
Burdekin Cane Toads
Burdekin QLD
Hewitt, Thomas
Prop
Mariners Rugby Club
Wide Bay QLD
Howell, Lachlan
Inside Back
Frenchville Pioneers
Central QLD
Knights, Cam
Prop
St George Frillnecks
QLD
Mackin, Paul
Utillity Back
GinGin QLD
Mayo, Dan
Loosey
Beau Desert Warriors
QLD
Murday, Jack
Loosey
Port Douglass Reef Raiders
Mossman QLD
Murray, Josateki
Inside Back
Sunny Bank Dragons
Brisbane QLD (Formerly Far North QLD)
Newton, Simon
Inside Back
Walcha Rams
Walcha NSW
Radford, Jack
Inside Back
Norths Rugby Club
Sydney NSW (Formerly Rowena NSW)
Shepherdson, Guy
Prop/Forwards Assistant Coach
Brisbane QLD
Smee, Richie
Hooker
Cloundra Rugby union
QLD
Swanson, Kerwin
Outside Back
Barron Trinity Bulls
Cairns QLD
Thompson, Cameron
Lock
Barron Trinity Bulls
Cairns QLD
Tietie, Mona
Inside Back
Cities Rugby Union
Mackay QLD
West, Russell
Hooker
North Ward Old Boys Rugby
Townsville QLD
Wilson, Alexander
Prop
Shoalhaven Rugby Union
Illawarta NSW
Windred, Angus
Outside Back
Norths Rugby Club
Sydney NSW (Formerly Tamworth)
Windred, Lachlan
Outside Back
Norths Rugby Club
Sydney NSW (Formerly Tamworth)
Wynne, Liam
Inside Back
Caloundra Rugby union Club
QLD
Australian Stockman Rugby Union's three week tour will commence on Saturday, October 21, and continue through to Tuesday, November 14. Follow the team's progress on Facebook at @StockmanRugby, or visit their website here